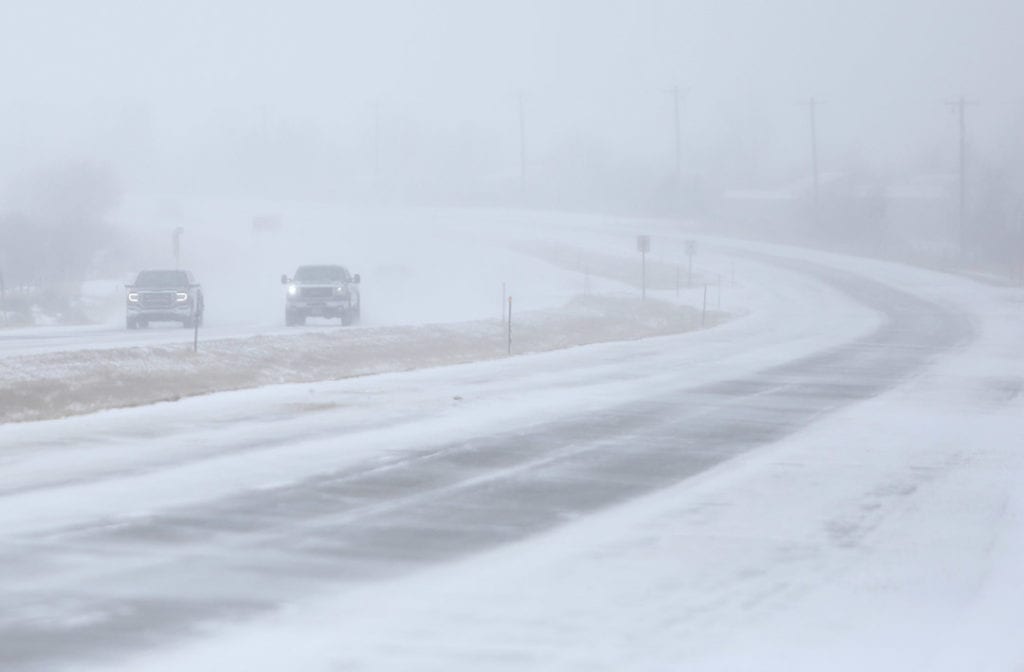 CASPER, Wyo. – A massive storm is stuffing much of the west with winter weather most of Thanksgiving week, threatening to mash many holiday travel plans.
According to the National Weather Service in Riverton, light snow will start in Casper today, picking up over night with up to 5 inches possible.
By Tuesday another 1 to 2 inches is possible, clearing overnight and with a low temperature of 18 degrees. Gusty winds on Monday and Tuesday are predicted.
Article continues below...
Snow takes a break on Wednesday, with a high of 29 and breezy conditions.
Possible snow is predicted on Thanksgiving day through Sunday, with low temperatures in the single-digits.
Travel along I-25 and I-80 is expected to be very difficult at times through Tuesday night, with high snowfall and very high winds leading to whiteout conditions, according to the NWS in Cheyenne.
The AP says some predictions say Cheyenne could receive up to 15 inches of snow, with up to 8 inches in the Denver area.
On Sunday, the University of Wyoming sent out a notice that classes for Monday and Tuesday will be cancelled ahead of the storm "to allow students to depart early to help ensure safety in their travels." The campus will remain open for now, according to the post.