CASPER, Wyo. — Plunging temperatures and moderate to heavy snowfall is expected in much of Wyoming on Monday as an Arctic front encroaches on the state, according to the National Weather Service (NWS) in Riverton.
Travel hazards include black ice and reduced visibility due to blowing snowfall. The low-moisture front is expected to produce light, powdery snow and strong winds, possibly creating ground blizzard conditions.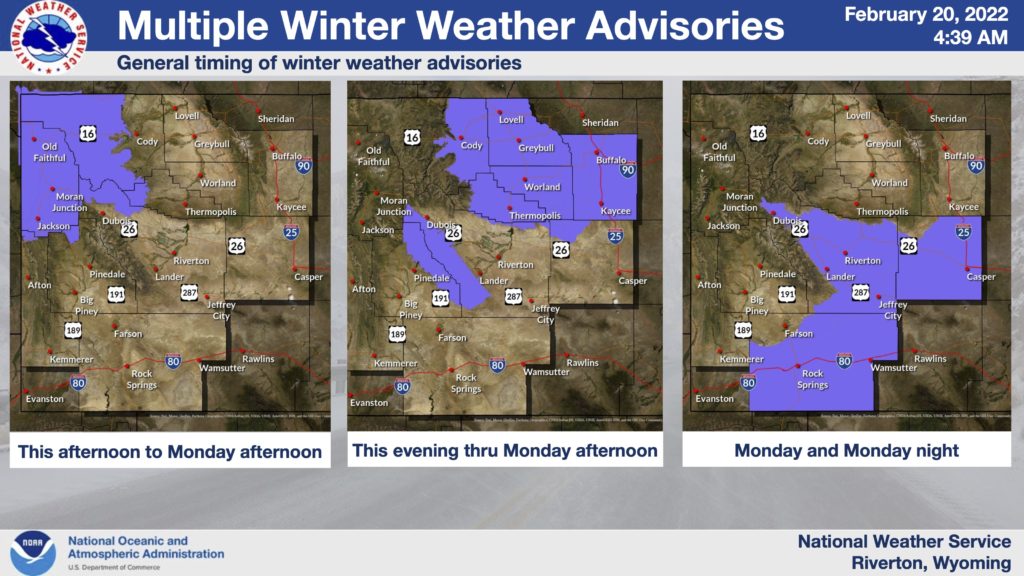 The dangerously cold windchills (as low as 30 below zero in Natrona County) could cause frostbite on exposed skin in as little as 20 minutes, the NWS advised. Tuesday and Wednesday are expected to be the coldest days of the week, with high temperatures in Casper forecast at between 1 and 3 degrees (slowly climbing back to 20 by Friday).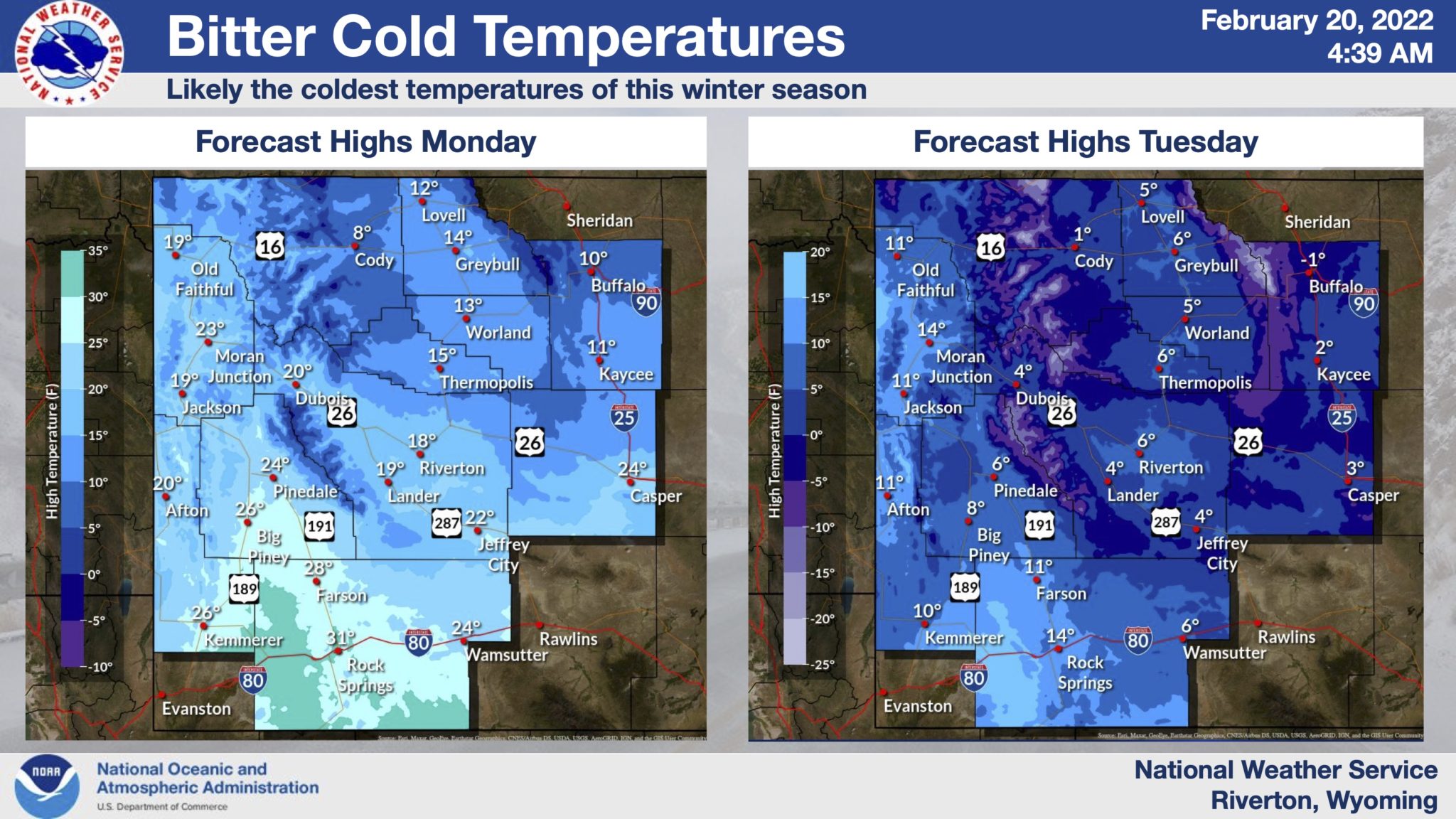 Precipitation is expected to begin shortly after dark in the northwest on Sunday, with impacts in the southeast portion of the state beginning around midnight.
In the Absarokas and Tetons, 6 to 9 inches of snow accumulations are expected, with winds gusting as high as 45 mph. The advisory is in effect until 5:00 p.m. Monday. Impacts to the Wind River range are advised through 11 p.m. Monday, with 3 to 5 inches of snow and 40 mph gusts advised along South Pass.
In Natrona County, the steadiest snow is expected Monday afternoon into Monday evening. 3-5 inches of new snow is expected in town, with 5 to 8 inches in the mountains and winds gusting at 40 mph.
A winter storm warning for the Sierra Madres and Snowy Range takes effect at midnight. Total snow accumulations of 6 to 12 inches are expected, with winds gusting as high as 35 mph. New snow accumulations of 1 to 3 inches are possible in Cheyenne through Tuesday morning. Impact forecasts to Cheyenne and Laramie may be upgraded to advisory amounts later, the NWS said.
The NWS said localized snowfall amounts will vary due to snow banding, and stressed that impacts to visibility and the bitterly cold temperatures were the factors most important to consider.