CASPER, Wyo. — Repairs are expected to begin Monday for the damaged Grand Avenue–Interstate 80 interchange bridge near Laramie, the Wyoming Department of Transportation (WYDOT) said Friday.
The bridge column was damaged in a collision with a semi truck in January. Interior lanes next to the damaged column will be closed during the project, so motorists should be prepared for potential delays, especially during peak travel hours such as morning and evening commutes, WYDOT said.
Eastbound exit ramp 316 from I-80 will remain closed for the duration of the repair.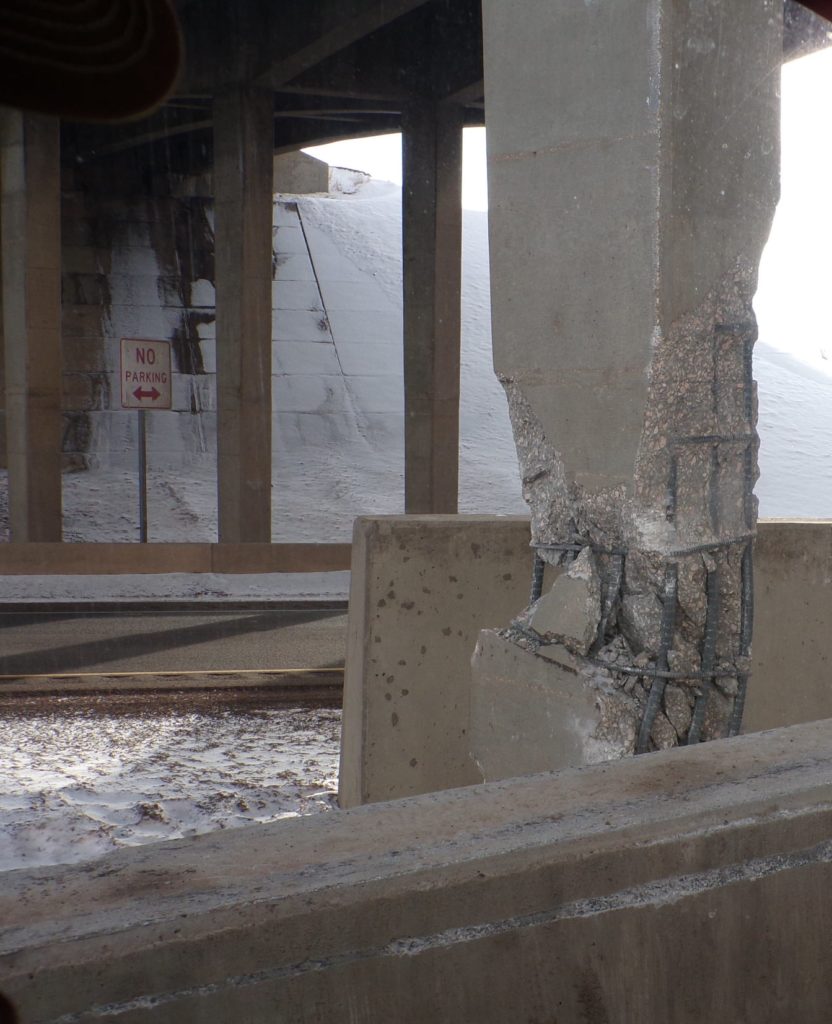 "Weather and supply permitting, the bridge rehab should have a completion date of early summer," WYDOT said.