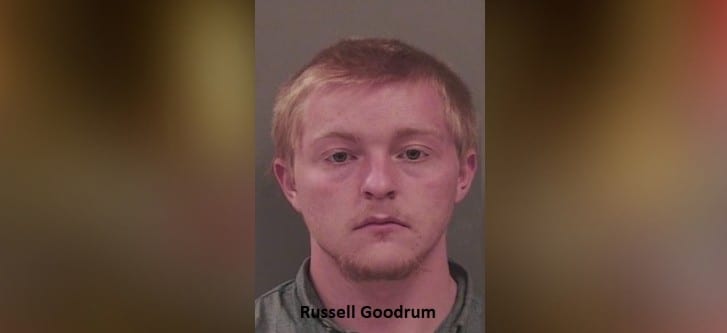 CHEYENNE, Wyo. – On July 15, 2020, at approximately 4:05 a.m. Laramie Police Officers, otherwise known as LPD, responded to the 1600 Block of Wyoming for the report of a domestic dispute, according to law enforcement officials.
As a result of the Officer's investigation, Russell Goodrum, a 20-year-old Laramie resident, was arrested and charged with Aggravated Assault (WS 6-2-502).
LPD says that bond has not yet been set for Mr. Goodrum and he remains incarcerated at the Albany County Detention Center.
Article continues below...
Aggravated Assault is a felony punishable by imprisonment for not more than ten (10) years.
---
All of those cited or arrested are presumed innocent until convicted in a court of law. Charges are subject to change following official filings from the Albany County District Attorney's Office.