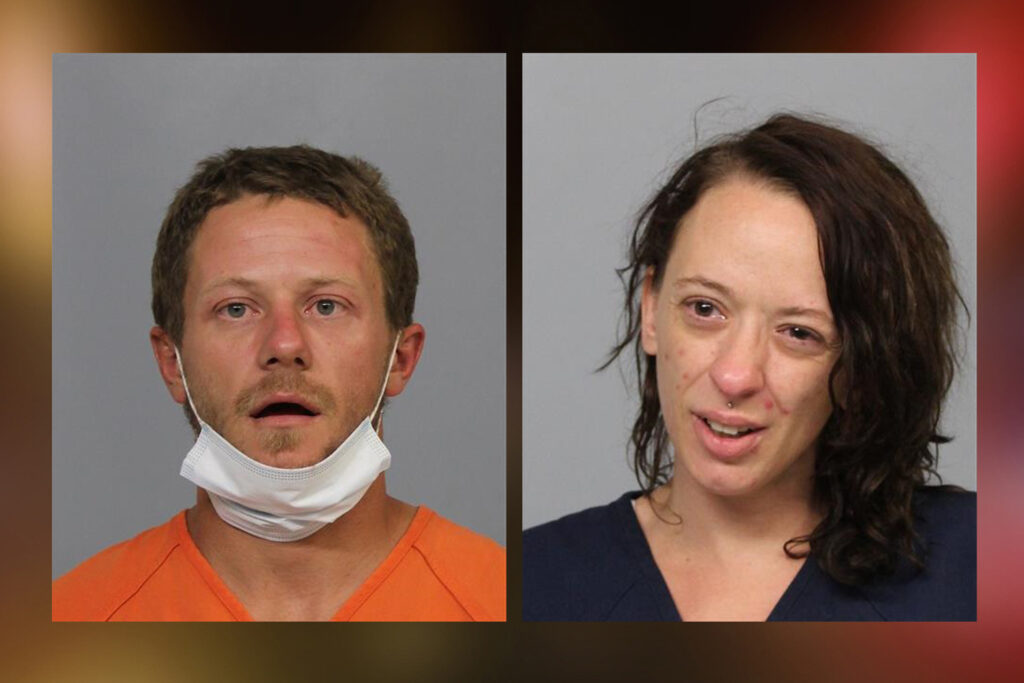 Two people have been arrested and given multiple charges, including felony Burglary, after police say they found the pair inside a church, whose offices had been ransacked.
Grace Coleman, age 31, and Clint Peterson, age 31, were reportedly arrested by Casper Police officers, during the early morning hours of July 27, 2020. Natrona County Circuit Court documents show Coleman and Peterson each face individual charges of Burglary, a felony, as well as one charge each of misdemeanor Property Damage and Interference.
At approximately 2:45 am, Monday, police responded to a Casper church, located on the 3000 block of South Poplar Street. Reporting parties said they had observed an unoccupied red pickup truck with open doors on the church property. Officers arrived shortly thereafter and say that they noticed the pickup truck was parked in the front lawn of the church.
Article continues below...
Officers then say they observed a shirtless male suspect in the foyer area of the church as well as a female suspect. Both suspects are accused of running away from officers and through the church.
After calling for additional officers, police confirmed that the suspects had not come out the back door of the church. Officers also allege that the suspects shouted obscenities at the police, from inside the church's foyer.
As more officers arrived on scene, police say that law enforcement made contact with the two suspects near the exterior back of the church. Both suspects were described as not complying with officers.
The female, eventually identified as Coleman, was taken into custody after being chased by officers, for only a reported "few feet," an affidavit of probable cause says. Officers also say that the male, eventually identified as Peterson, was taken into custody after CPD officers deployed a Taser to subdue the suspect.
The affidavit goes on to say that upon initial contact with officers, both suspects originally gave other names, before eventually being positively identified.
Both suspects were described as exhibiting signs of controlled substance use.
During the incident, officers further allege that the pair discharged a fire extinguisher inside the church. A church office was also found to be ransacked and items inside the office damaged. It was further alleged that the suspects had also taken and eaten food from a donation bin.
Both Coleman and Peterson were arrested and transported to the Natrona County Detention Center without further reported incident.
All of those cited or arrested are presumed innocent until convicted in a court of law. Charges are subject to change following official filings from the Natrona County District Attorney's Office.