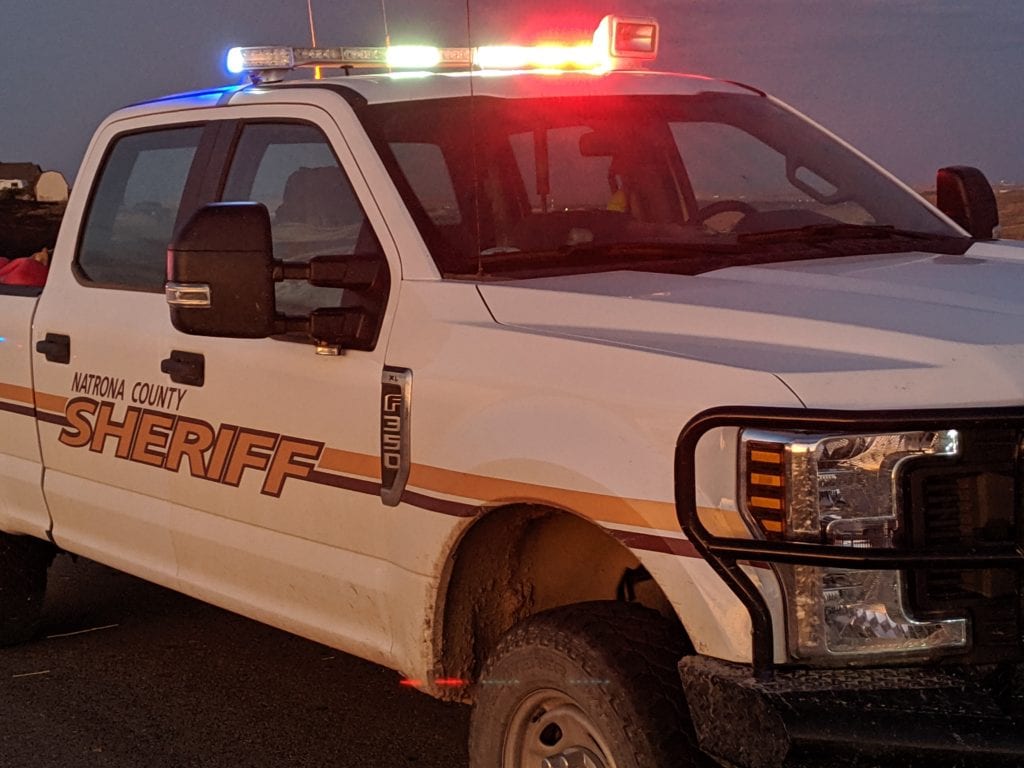 CASPER, Wyo. — A man serving two concurrent terms of probation for different charges related to firearm theft was arrested on a misdemeanor drug charge in Natrona County over the weekend.
Records from the Natrona County Sheriff's Office say that deputies responded to a disturbance at Edness Kimball Wilkins State Park on June 13, 2021, at approximately 7:45 pm. Sheriff's officials say that a the suspect was reportedly inside a pond at the park and was nude from the waist down. The suspect was also reportedly charging at witnesses and persons who attempted to approach him or coax him out of the water.
Ultimately the suspect was arrested by deputies and transported to the Natrona County Detention Center. During a hearing on June 14, 2021; the suspect was charged with being Under the Influence of a Controlled Substance, a misdemeanor.
Article continues below...
All persons cited or arrested are presumed innocent until convicted in a court of law. Charges are subject to change following official filings from the Natrona County District Attorney's Office.
Paperwork shows that the suspect is a client of Wyoming Probation and Parole for cases involving multiple gun thefts from the Casper area in 2018 and 2019. A check of Natrona County District Court documents by Oil City shows that suspect Brendon Brimmer was convicted for Aggravated Burglary in a an incident where Brimmer was accused of taking a firearm from a private residence in July of 2018. Brimmer is said to have entered a plea of guilty in the case.
Brimmer was also among several individuals accused of stealing firearms from unoccupied vehicles in Casper in 2019. Casper Police reported that Brimmer and two juveniles, whose identities were not released, were suspects in multiple burglaries in the Casper area, including some where firearms were stolen from unoccupied vehicles. Court documents filed by the Casper PD in 2019 say that, based on the interviews with the juvenile suspects in the 2019 case, and a physical description given by witnesses on scene, officers contacted and arrested Brimmer on April 25, 2019. He later entered a plea of "guilty" to charges of Accessory Before the Fact and Conspiracy to Commit a Felony.
An AR-15 and pieces of body armor that were allegedly taken in the 2019 case, were identified as belonging to Natrona County law enforcement.
Brimmer is reported to have completed a boot camp program for young offenders, with a sentence of six-to-eight years incarceration being suspended upon successful completion of two years probation. He is currently serving two concurrent terms of probation, of two years each, for both the 2018 and 2019 cases.
During a June 14 hearing, the suspect was given a bond amount of $1,000 cash or surety. Brimmer had requested a Personal Recognizance bond, however was denied. Assistant District Attorney Michael Schafer argued that Brimmer was a danger both to himself and the community, and told the court that Brimmer's probation officer was unable to control control him.
Making his appearance via online video conference, from the Natrona County Detention Center, Brimmer entered a plea of "Not Guilty" to the misdemeanor charge of Being Under the Influence of a Controlled Substance, and asked for a jury trial in the case.