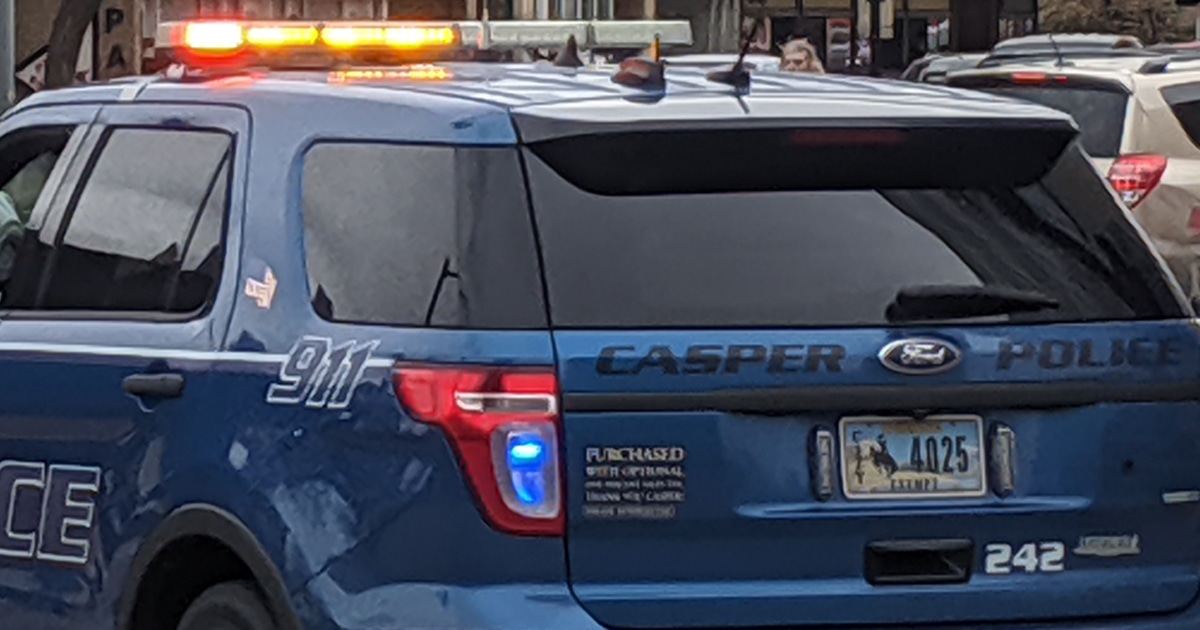 CASPER, Wyo. —  A Casper man is facing two felony charges after it was alleged that he had taken money from another individual and physically struck them with a gun.
The suspect, who appeared in Natrona County Circuit Court on June 23, 2021, was charged with Aggravated Robbery and Conspiracy to Commit Aggravated Robbery. If convicted, each charge carries a potential penalty of 5 to 25 years of incarceration, a fine of $50,000, or both.
All of those cited or arrested are presumed innocent until convicted in a court of law. Charges are subject to change following official filings from the Natrona County District Attorney's Office.
Article continues below...
Police say that the alleged victim in the case claims that they had met with the suspect on June 22, 2021, to purchase a used cell phone that had been advertised as "for sale" on social media. An affidavit filed by the Casper PD says that the victim in the case said that they made arrangements to meet with the suspect via the social network platform Snapchat, and contacted the suspect near South Center Street and Collins in Casper.
During the meeting, the accuser says that they entered a car with the victim and paid approximately $1,000 cash to the suspect. In return the accuser said that the phone they were given did not match the description of the phone that was given online, and the accuser asked for their money back.
Paperwork filed in Circuit Court reports that the victim claims the suspect then pulled a handgun, hitting the accuser in the mouth and telling the accuser to exit the vehicle.
Police say that the reported accuser described a struggle in the vehicle before being able to exit and contact emergency dispatch. The gun was described by the victim as possibly a 9mm handgun that they believed was loaded.
The suspect, identified by Casper PD paperwork as Connor Tubridy, 19, was interviewed by investigators after officers said they were able to make contact with him at a private home in Casper. Police say that Tubridy claimed that that he had pointed a BB gun at the accuser and struck the accuser in the mouth.
Police also report that Tubridy told police that the arrangement was not for a cellular telephone but that he had planned to sell the accuser a large amount of fake THC wax.
Ultimately the suspect was arrested and transported to the Natrona County Detention Center without further reported incidents.
During the Wednesday Circuit Court hearing, a bond amount of $30,000 cash or surety was given to the suspect after the formal charges against him were read.