CASPER, Wyo. – A south Casper neighborhood was the scene of heavy police activity on Thursday evening after reports of shots fired were called into the Casper Police Department.
According to Casper Police spokesperson Rebekah Ladd, the call came in around 6:30 p.m. for the 2500 block of South McKinley.
Police focused their search on South Jefferson Street between East 25th and 26th streets, where witnesses say they saw people with long guns exchange fire.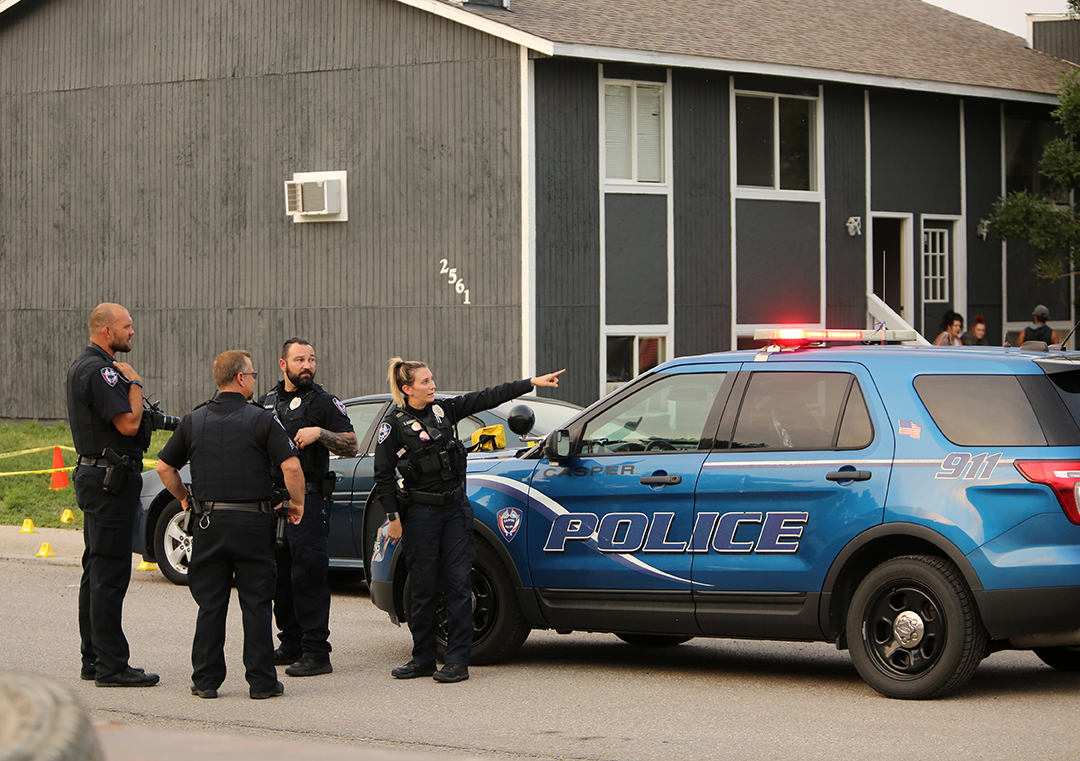 "It sounded like a friggin' war zone out here for 20 shots," said one witness who asked not to be identified. He was on his phone and sitting in his parked vehicle when he noticed a young male with an AR-style rifle on Jefferson Street before the shooting started.
"They all scattered" after the shooting, he said.
Neighborhood residents watched from their lawns and driveways as police gathered evidence, interviewed potential witnesses, and eventually entered an apartment building near 26th and Jefferson with tactical gear.
At one point, two people were brought out of the apartment and taken into custody, though Ladd didn't say there if any arrests were made.
"Officers are speaking with multiple persons of interest as part of this ongoing investigation and will remain in the area for several hours," she said in a statement released around 9:45 p.m.
Police in tactical gear reentered the building at about 8:30 p.m., but eventually exited without incident.
Ladd said in the statement that there were no apparent injuries in the shooting, and that "anyone with information is encouraged to call the Casper Police Department at 307-235-8278."