CASPER, Wyo. — Firefighters from every station in Casper responded to a fire in a Casper neighborhood near the base of Casper Mountain on Monday afternoon.
One residence on the 4000 block of South Oak Street was heavily damaged in the fire, with flames visible at times at the end of the house's garage as well as from the rooftop of the main structure.
Once firefighters had successfully knocked down the significant flames and heat from the fire at around 4:30 p.m., Casper Fire-EMS Department Captain and Public Information Officer Patrick McJunkin was able to take a brief break from efforts in the fire and provide some details to Oil City.
Article continues below...
McJunkin said that to his knowledge, there were no injuries in the incident. However, the family will be displaced due to significant damage to the structure.
The extent of that damage and the cause of the fire remain under investigation, but McJunkin said that there was a particularly "heavy body of fire in the back of the house." The fire also caused significant damage in the attic space and the roof structure.
McJunkin said that the neighboring residence to the north also sustained some minor damage from the fire. However, he said that the family of that residence would not need to be temporarily displaced.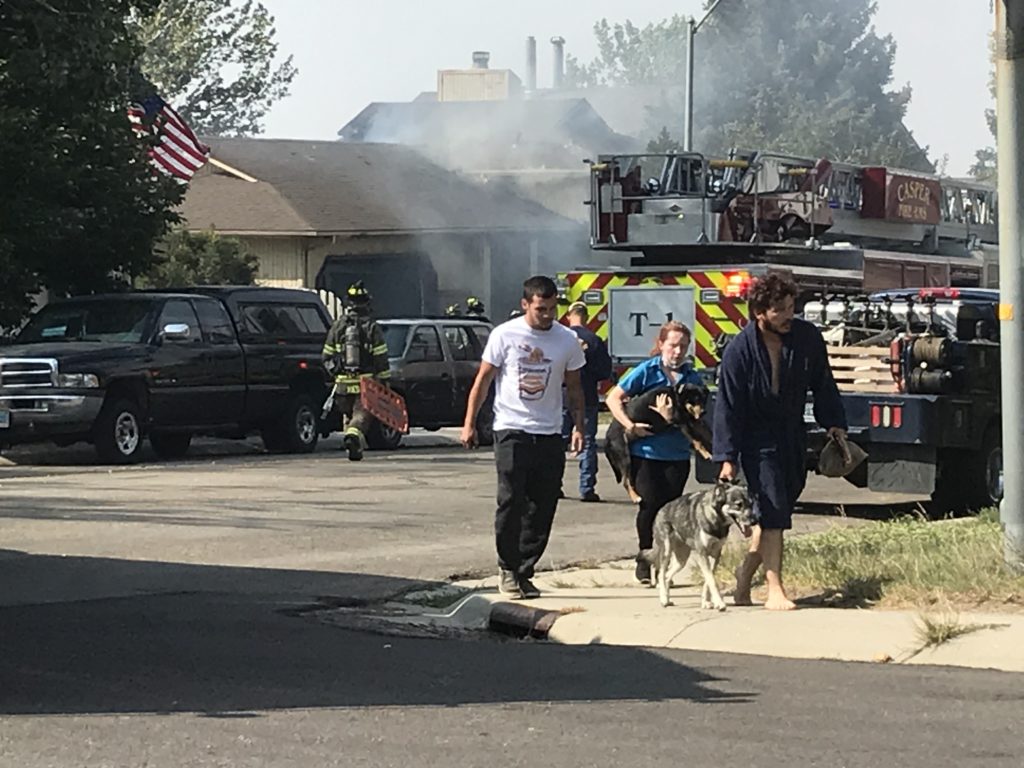 The fire department utilized the ladder truck in its response to the fire in order to access the roof and create vertical ventilation by cutting holes into the roof with a chainsaw.
McJunkin said at around 4:30 p.m. that firefighters were still working to respond to some hotspots and would be working to add more ventilation and clear smoke from the area.
Firefighters responded to the call at around 3:25 p.m. Monday. Smoke from the fire was visible from miles away and the smoke was thick within the neighborhood itself before firefighters began to knock down the fire.
McJunkin noted that the firefighters utilized self-contained breathing apparatus (or airpacks) during response to the fire. He added that the fire department would work to issue a press release with more information on the fire when the time becomes available.
In addition to all hands on deck from the fire department, a Wyoming Medical Center ambulance, officers with the Casper Police Department and Black Hills Energy technicians were on scene.