UPDATE: An update to this breaking news story is available by clicking here.
---
CASPER, Wyo. — At least one man was injured Tuesday morning after a police chase ended with a box truck rolling on its side off Garden Creek Road.
Garden Creek Road, WYO 252, is closed during the Natrona County Sheriff's Office's investigation. Rotary Park is likely to be closed the rest of the day as well, sheriff's office spokesperson Kiera Grogan said.
The man, who is a suspect in an active sheriff's office investigation, has been taken to Wyoming Medical Center, Grogan said. His condition is unknown at this time, she added.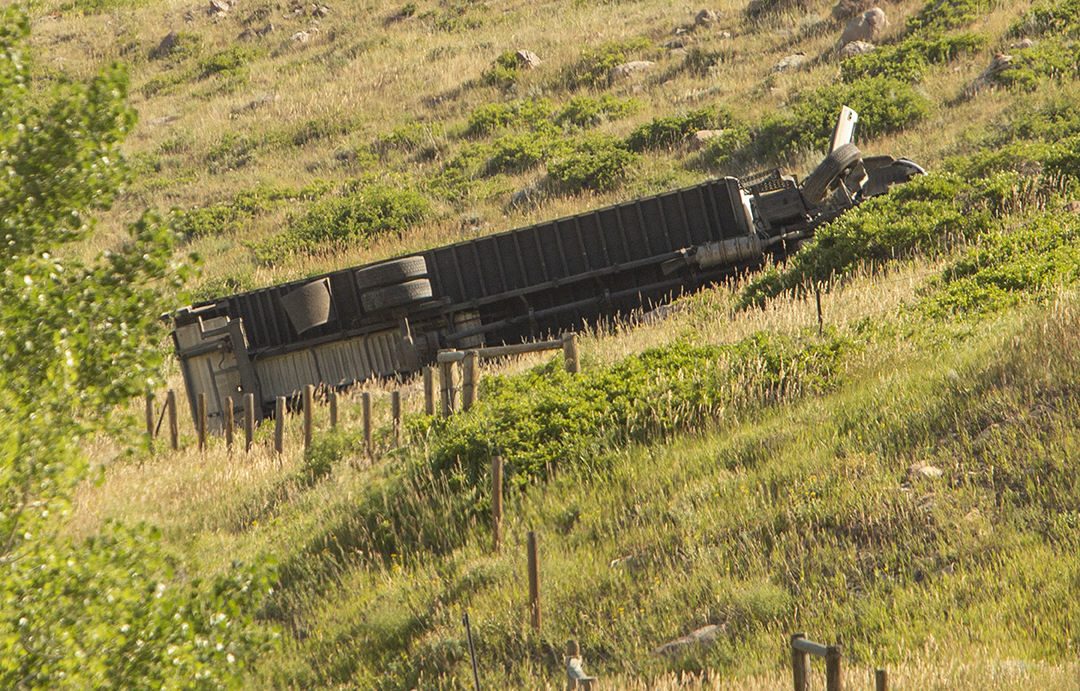 Shortly after 5:10 a.m., emergency personnel told the Casper-Natrona Public Safety Communication Center that officers were in pursuit of a white box truck with Oklahoma plates. Dispatchers were told the truck had tried to ram law enforcement vehicles near the intersection of South Poplar and West 25th Streets.
A witness who lives along South Poplar Street told Oil City News the pursuit involved seven police vehicles "chasing the truck at top speed" past their house and up Garden Creek Road.
Dispatchers were told the pursuit was headed up Garden Creek Road, and at around 5:25 a.m. were told that the box truck had struck a Casper Police Department vehicle. Initial reports at the scene state the man was still in the vehicle after it rolled on its side, and officers had their long guns out. Although dispatchers and first responders were told the man might be trapped in the vehicle, they were later informed he wasn't and was instead refusing to exit it.
First responders were told the man received "two Taser hits in the abdomen area, one in the thigh, one in the thumb and one in the groin area." He was reportedly bleeding from the left arm and elbow, according to dispatch communications. Once the man was removed from the truck, he was taken to Wyoming Medical Center for treatment.