CASPER, Wyo. — Natrona County Fire District was dispatched to the north Cole Creek Road area on Friday, July 22 for a wildland fire that was caused by a lightning strike, the district reported in a release sent Saturday. No injuries were reported.
A tanker pilot from the Bureau of Land Management first reported the fire to the district, alerting them of smoke in the area with a possible smoke column. Multiple units from Natrona County arrived at the scene, in addition to dispatch and wildland firefighters from the Bureau of Land Management as well as units from Evansville, Mills and Bar Nunn.
At its largest, the fire was estimated to be 200 acres in size; involved agencies estimate that more accurate mapping will be available later on Saturday.
Potential for fire growth was high due to passing storms and erratic winds, so fire units also called for air support. Two single-engine air tanker planes arrived at the scene, as well as one Air Attack.
"Crews worked to try and make rapid access to the fire; however, due to the rural location of the fire, access to the fire was delayed slightly," stated the release. The single-engine planes worked to slow the fire's progression, while Air Attack assisted crews at the scene in attacking the fire. "Multiple drops of retardant" were made on the blaze by those on the ground.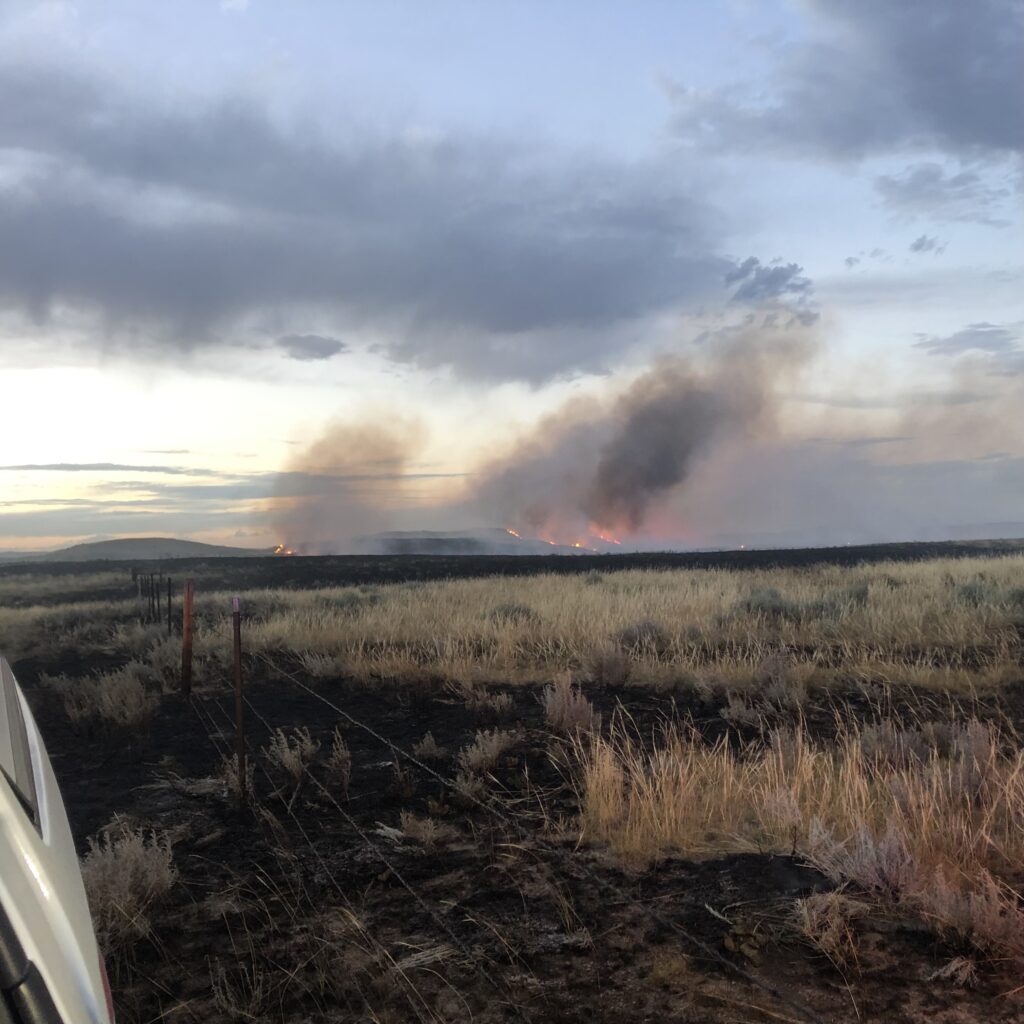 The release stated that crews remained on scene throughout the night as well as Saturday to monitor the fire and remain prepared for another incident. "There were many more lightning strikes that occurred before, during and after this fire, so fire crews will remain ready to respond to those as they begin to pop up," stated the release.
Natrona County Fire District also reminded civilians to do what they can to assist fire crews in locating blazes when they call in to report. "If you do call in a wildfire, be sure to give solid directions of the fire's location to our 911 dispatchers (coordinates and addresses can be key)," their release read.