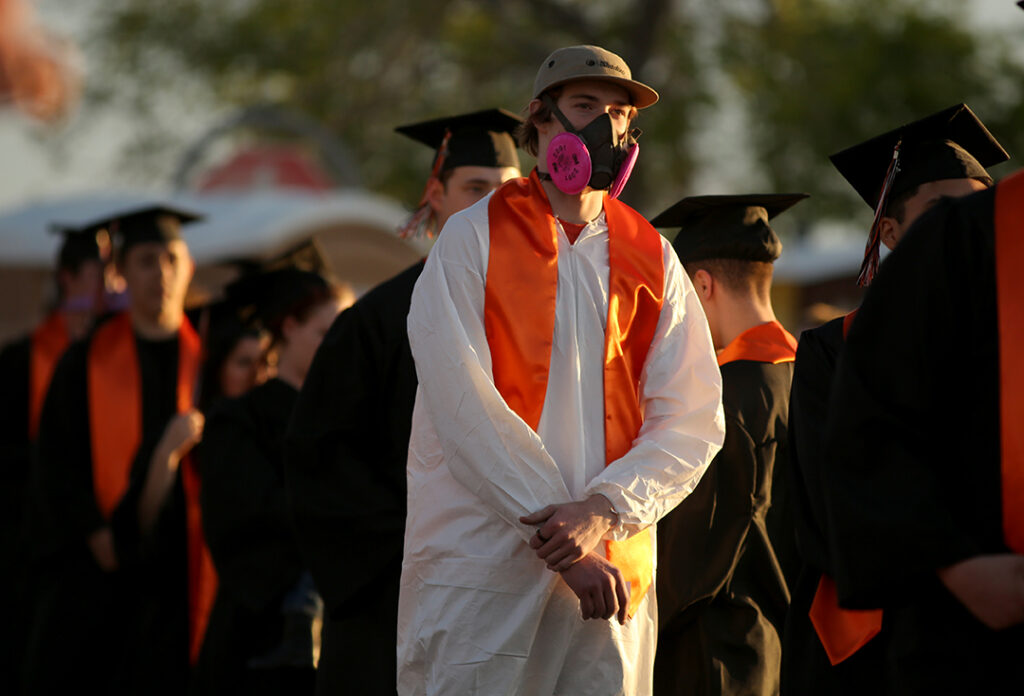 CASPER, Wyo. – The fourth and final COVID-era high school graduation took place on Friday evening, as the Natrona County High School class of 2020 said farewell to their school year.
like KW and Roosevelt before them, parents and students gathered in cars in the Casper Events Center parking lot. Unlike the others, however, there was a clear sense of melancholy as school instructors listed off the traditional items students missed after classes were suddenly canceled in March.
With a tearful "we missed you," the video ended and the march began, putting an end to a school year filled with uncertainty.
Article continues below...
Photos by Dan Cepeda