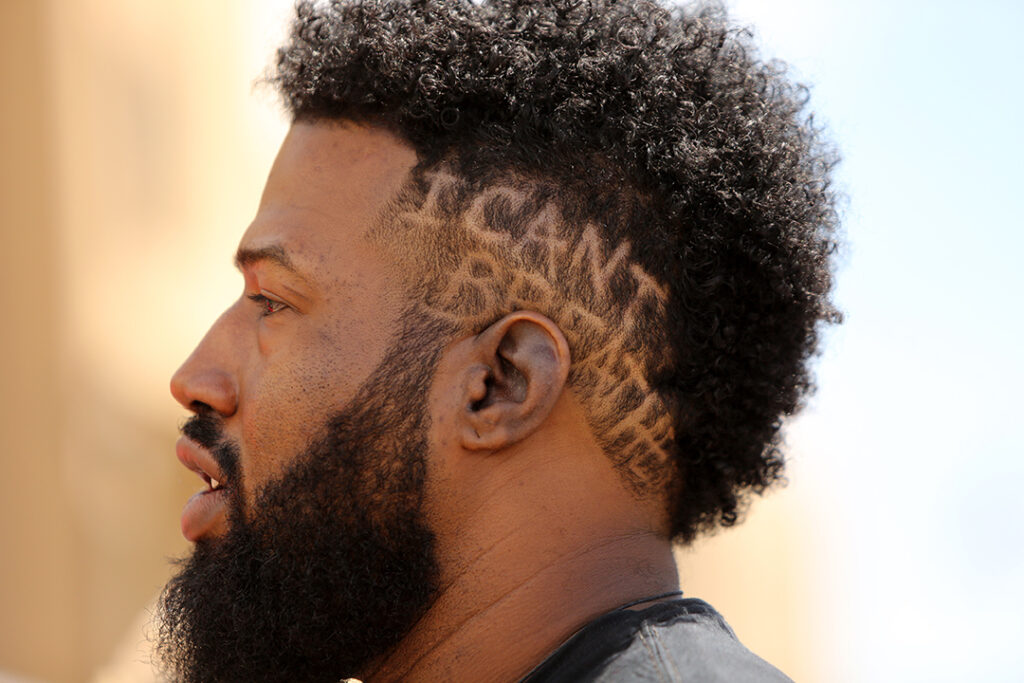 CASPER, Wyo. – They marched silently from David Street Station to the Hall of Justice, where the Casper Police Department is housed.
The silence from the protesters was in memory of George Floyd, the black man whose video-recorded death under the knee of an arresting Minneapolis police officer last week snapped America's already frayed racial tension. Days of protests, mostly peaceful but many violent, have followed.
Wednesday, June 3, 2020 was Casper's turn to protest, as hundreds turned up for the march.
Article continues below...
Many others turned up to watch, and with visions of the violent clashes they've seen repeatedly on TV and online they came armed.
"I've just followed it across the country and things go bad, and where people are armed they aren't going bad," said one man holding a rifle, who believed there were "paid provocateurs" in town. There has been no such evidence given by authorities.
Dozens of armed citizens watched the proceedings, following quietly from across the street down to the police station. They were on rooftops and stood calmly on various sections of downtown.
Eventually the organized by the Casper Youth for Change group ended, and a seemingly unorganized one progressed along Second Street downtown all the way to Casper's east side Walmart.
The armed citizens followed as well, always watching.
But some helped, handing out water bottles to protesters as they marched and in one case bandaging up the hand of one who swatted the side mirror of a diesel truck that he claimed was "rolling coal" and provoking the marchers.
The offshoot stopped and laid down at one point right in the middle of Casper's busiest intersection, Second and Wyoming Blvd. Police eventually moved the crowd along, and they headed back towards downtown.
Along the way, hand gestures both supportive and obscene were exchanged, chants like "I can't breathe!" yelled, and protest signs were hoisted.
The protesters were mostly gone from downtown by 7 p.m. Many armed citizens promised to stay watch through the night.
Casper Police said only one citation had been issued as of 5 p.m. Wednesday.