CASPER, Wyo. – The town of Mills celebrated its 100th anniversary on Saturday with a party along the North Platte River.
According to the Natrona County website, the town's roots are traced to 1919, when the Midwest Refining Company was established along the Platte. In 1921, with 1,000 residents, the town was officially incorporated.
Through booms and busts the town has survived, and on Saturday they closed Wyoming Blvd and celebrated with lines of food trucks, booths, activities, and a large stage for live music in front of Mills City Hall.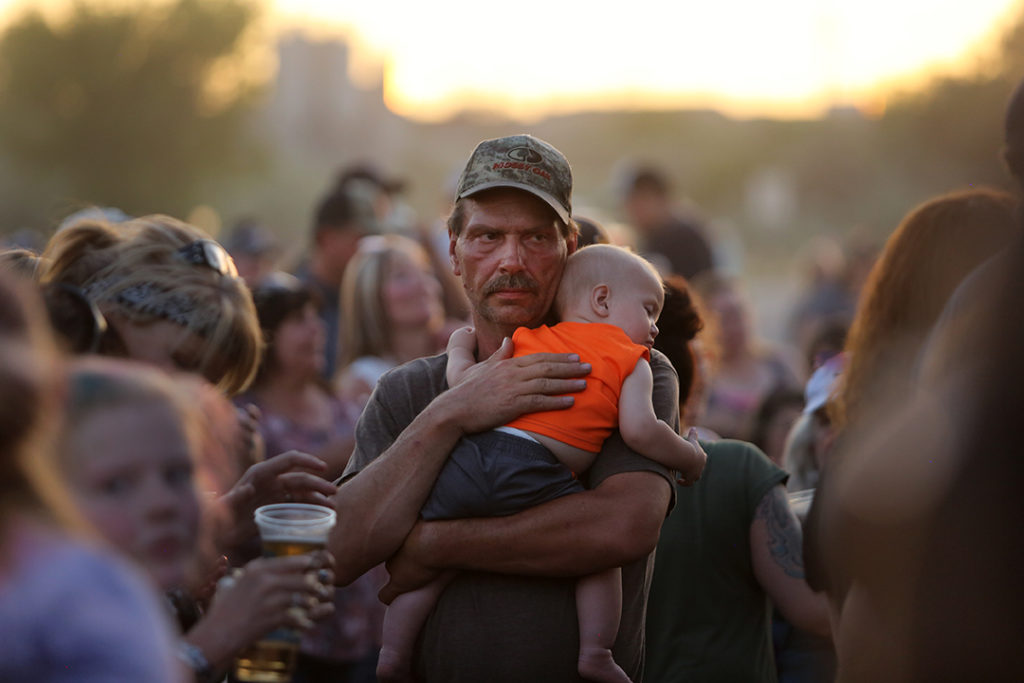 Aquile, a Wyoming native and successful contestant on NBC's The Voice, performed over two-hours with his band. County star Sara Evans then took the stage for an intimate acoustic set, joined by two of her older children in her stripped-down band. During the set she expressed her gratitude to the crowd, her excitement for live music again after the COVID pandemic, and to feeling a bit "naked" playing without a drummer. The crowd didn't mind, singing and dancing along to her more well-known hits.
A fireworks show ended the day-long celebration, which started with a parade earlier in the day.
Photos by Dan Cepeda, Oil City News.