CASPER, Wyo. – The enchanted Crimson Dawn Park nestled in Casper Mountain was once again filled with witches, minstrels and a leprechaun on Monday evening.
The annual Midsummer at Crimson Dawn festival was called off last year due to the pandemic. On Monday, eager crowds gathered at the entrance and walked the trails filled with actors portraying the characters created by Casper homesteader and storyteller Elizabeth Neal Forsling in the 1930s as a way to amuse her young children while living in a tiny cabin.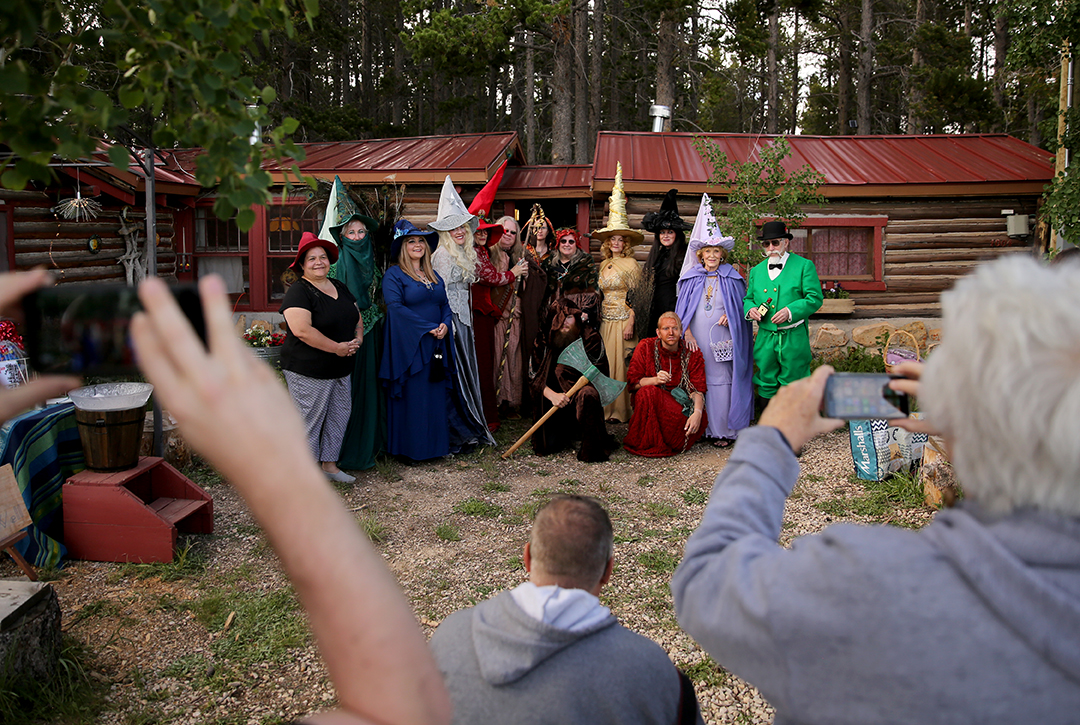 The annual festival marking the summer solstice has been a Casper tradition ever since.
Rain the night before allowed a bonfire to go as planned on Monday.
Photos by Dan Cepeda, Oil City News.