CASPER, Wyo. — ZZ Top, the legendary "little ol' band from Texas" kicked off their Casper show with the classic hit "Got Me Under Pressure."
The title is fitting considering the wall of rumbling, chest-pounding sound that little band produced, which seemed to shake the venue right down to its foundation.
ZZ Top has been making its unique, unmistakable guitar, bass and drum sound for more than 50 years, which until last month consisted of the same three members before the sudden passing of bassist Dusty Hill.
Hill's guitar tech of some 30 years, Elwood Francis, filled his spot when medical issues forced Hill to miss some shows earlier this summer. The band canceled a few shows after his passing but have since resumed touring with Francis carrying bass, band founder Billy Gibbons on vocals and guitar, and Frank Beard on drums.
Casper fans responded with resounding cheers, dancing and waving hands to each classic song played with surprising enthusiasm for a band of this vintage. Gibbons's guitar tone remains unmistakable, and his voice is still strong, which perhaps is a benefit of channeling an 80-year-old bluesman for five decades.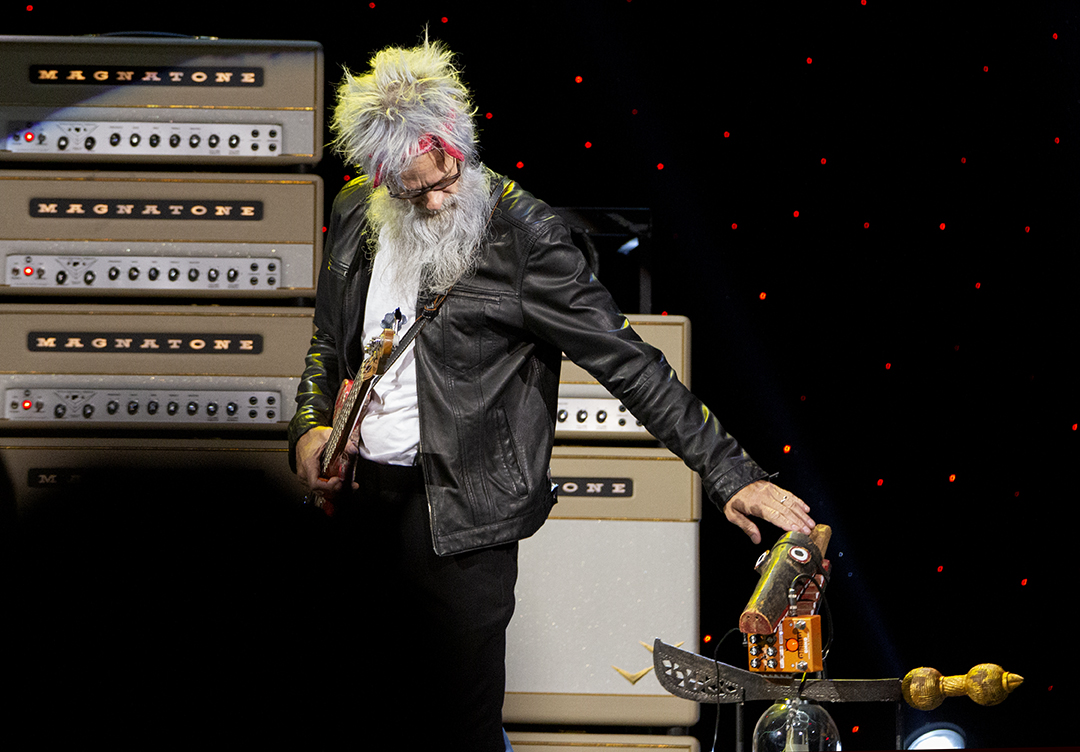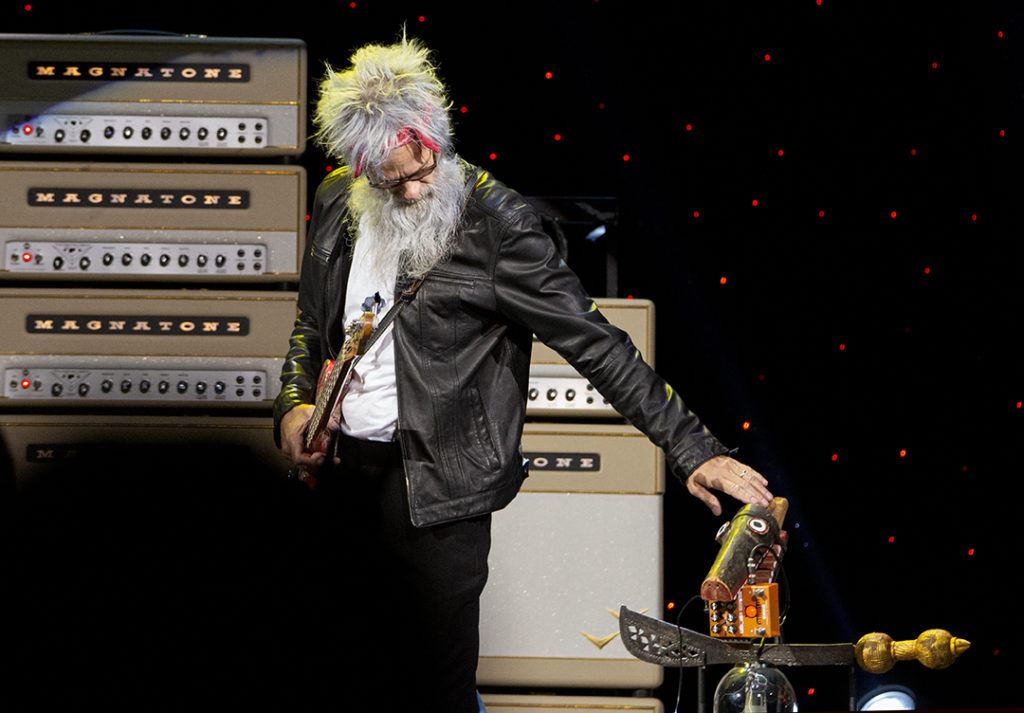 The band's Fender guitars resembled the weathered siding of those smokehouses and beer joints they played throughout Texas decades ago. Frank Beard's drums shimmered with custom art and beer barrels on the double kick drums. He played, eyes closed, as if in a trance.
Francis, according to Gibbons, was clean-shaven until growing his whiskers out during COVID lockdowns last year.
"And when we regathered to commence rehearsals just a week and a half ago, here came Elwood, and I said, 'My gosh, you've got chin whiskers as long as me and Dusty!'" Gibbons said in a recent Variety interview.
Casper fan Brian, who declined to give his last name, almost didn't attend the show after hearing of Hill's passing.
"I was disappointed," he said, "but when I found out the guy filling in has already been filling for him, I decided this was like a tribute."
"This is my first time; I've never seen them before," said Brian, who always enjoyed their music.
Gillette fan Cory, who also declined to give his last name, had seen ZZ Top in Sturgis twice before but couldn't make this year's festival. He came to Casper instead.
Kim Barr, who attended the show with his wife and daughter, said he saw them once in the early 1980s.
"I have an older brother and that's how I found out about them," he said.
"I'm a fan because I grew up on the music my dad grew up on," said Kim's 21-year-old daughter, Chantelle.
Ford Wyoming Center director of marketing Kendra Ziler said the show was nearly sold out, with about 100 scattered seats left.
After Casper, the band's next stop is in Reno, Nevada Saturday, continuing a tour that is booked through next May.