CASPER, Wyo. — Early risers were treated to a visual treat this morning in central Casper, as a nearly-full moon moved near colorful morning clouds.
The moon's phase is about 94 percent full today, according to the Farmer's Almanac. Its full phase was on Sunday.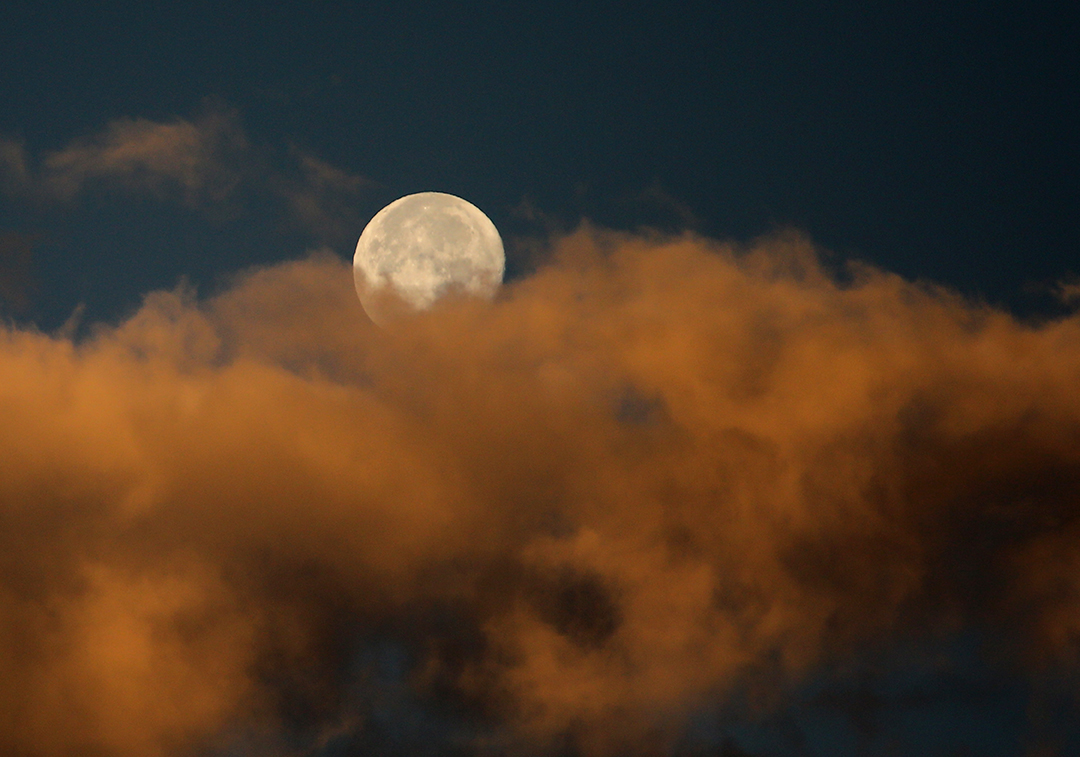 The light balance between the morning sky and moon was nearly perfectly balanced as days grow shorter and we move into late summer.