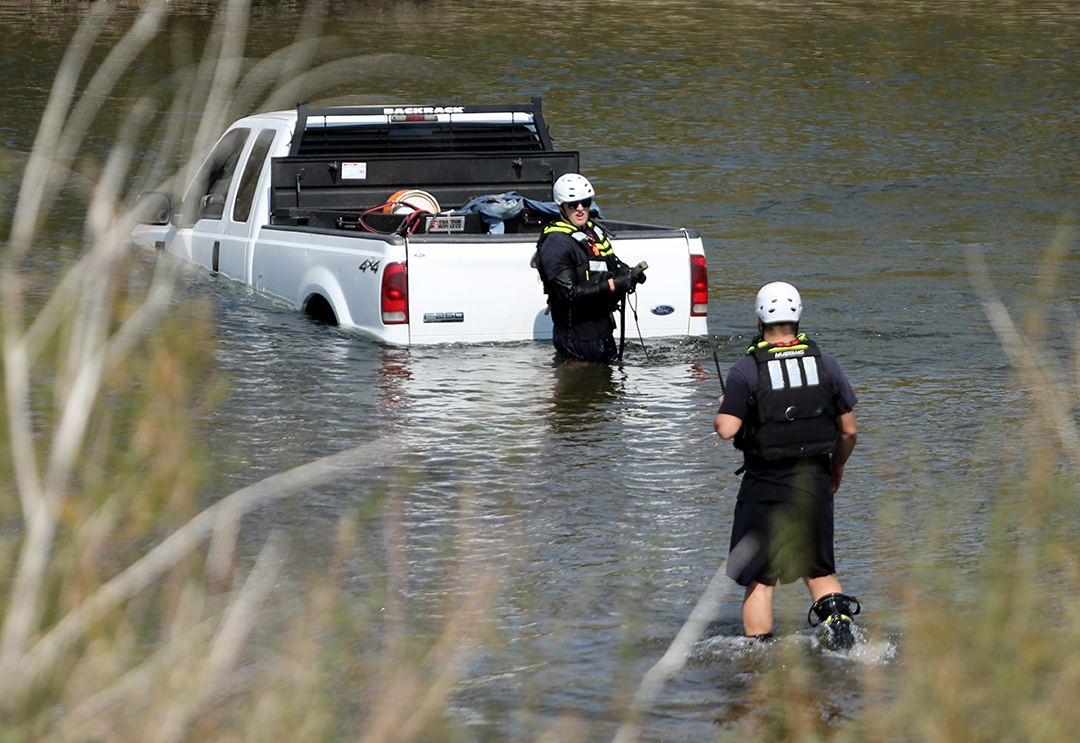 CASPER, Wyo. — One person was hospitalized with serious injuries after driving a truck into the North Platte River off of Poplar on Friday.
A Casper Police Office spokesperson said the driver was able to be rescued from the vehicle after it went into the water, stopping roughly in the middle of the river near the Poplar Street bridge. The water level was about halfway up the door of the truck.
A witness said a police officer stopped at the scene almost immediately and was followed by others who went into the water to rescue the driver.
Article continues below...
The witness said first responders were performing life-saving procedures on the individual before being transported by ambulance.
Crews spent roughly one hour slowly removing the vehicle from the river.
No further details on the cause or the driver's condition were available on Friday afternoon.