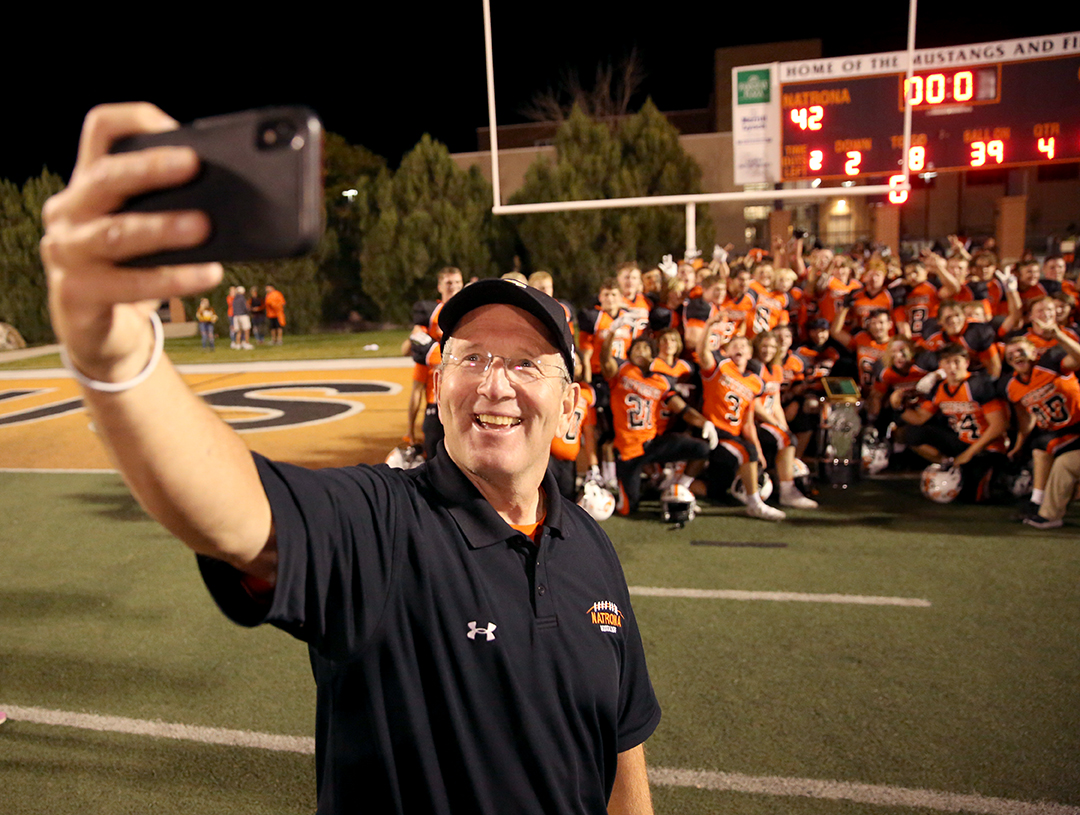 CASPER, Wyo. — Natrona County High School's historic Dick Cheney Alumni Field was packed to capacity as NCHS played crosstown rival KWHS during the 57th annual Oil Bowl on Friday night in Casper.
NCHS dominated the game despite some strong work from KW's defense during the first half.
Multiple turnovers and thrown interceptions on KW's part helped NC achieve their final score of 42-7, with KW making a touchdown and extra point during the final minutes.
Article continues below...
The evening also marked the 125th anniversary of Natrona County High School. The University of Wyoming Western Thunder marching band played during halftime to help commemorate the moment.
Photos are by Dan Cepeda, Oil City News.