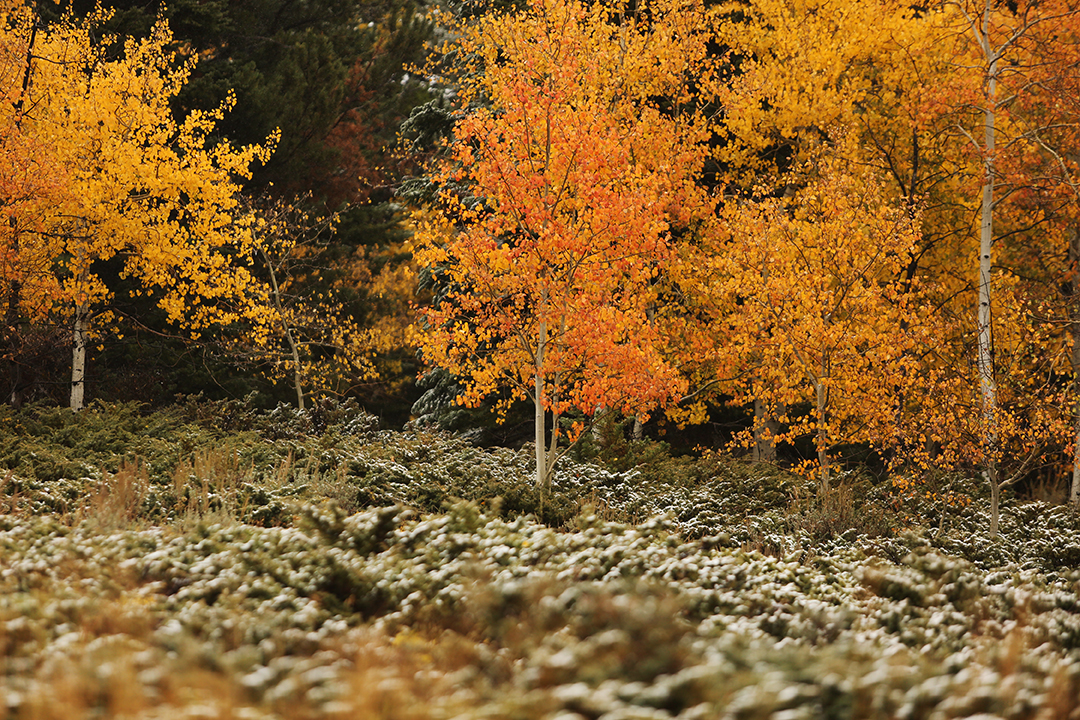 CASPER, Wyo. — Fall colors near or at their peak on Casper Mountain were given a clean, thin blanket of snow on Wednesday.
Rain and snow in the higher elevations fell in western and central Wyoming today, bringing significant relief to persistent high temperatures and dry conditions.
Temperatures in the Casper area are expected to rise to pleasantly seasonal conditions, with sunny skies and a high of 63 degrees on Thursday, and highs around 70 degrees through the weekend.
Article continues below...
Photography by Dan Cepeda, Oil City News.