CASPER, Wyo. — On an idyllic fall evening, Tom Swartz, class of 1975, carried a very small piece of Natrona County High School history in his hand.
The small football, no bigger than an inch or so, carries far above its weight of family history as well.
"This was my uncle's," said Tom. "He was a starting player for both football and basketball."
Article continues below...
Tom's uncle Archie Morrison, who graduated in 1933, was one of a handful of his relatives who walked the halls of NCHS over the years. His mother graduated there in 1937.
While Thursday evening's pep rally celebrating NCHS's 125 years of history was mostly attended by current students, there were numerous staff and graduates wandering the property as well. The class of '75 proudly displayed a collection of newspaper clippings that mentioned any of the class's graduates over the years, along with a stack of yearbooks and other school memorabilia.
The area between NC's football stadium and school building was filled with lawn games, booths, food trucks and other activities during the celebration. NC's homecoming king and queen were on hand, as was the NCHS band, whose brass and boom sounds echoed through the old neighborhoods into the night as a traditional bonfire roared.
A bogus bomb threat that evacuated the school earlier in the day didn't stop or put any dampers on the proceedings.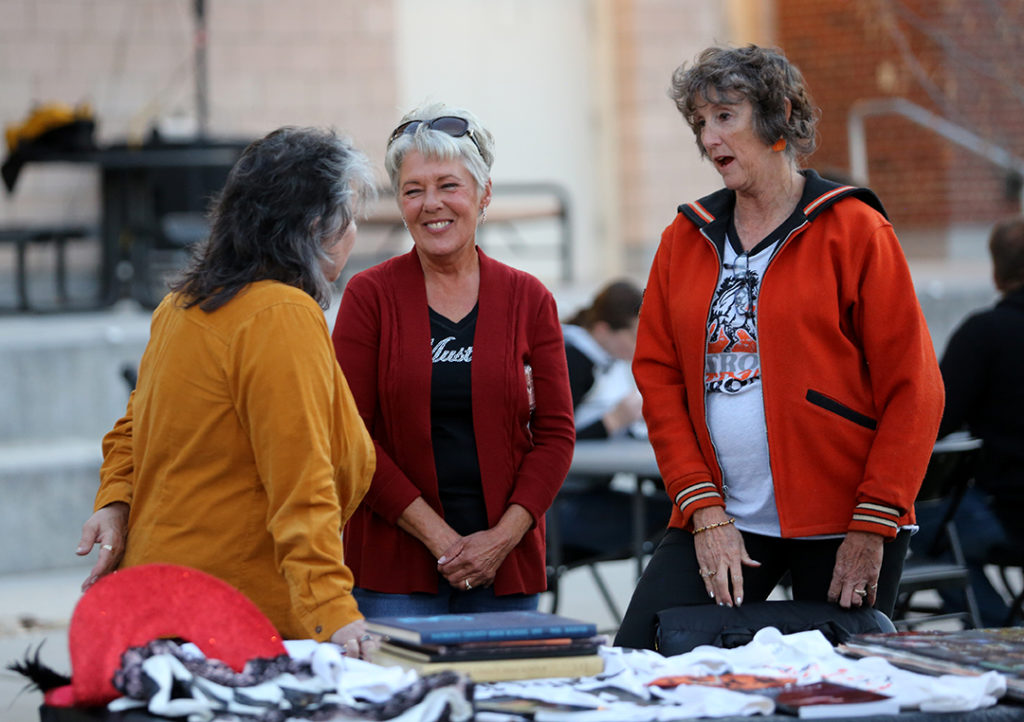 Activities coordinator Spencer Cantrell said they had first intended to do a parade, but too many logistical obstacles led to a party on the campus.
He mentioned that NCHS once had a synchronized swimming team back in the day while he escorted Morrison in to see a huge case filled with school trophies. The earliest example on display along the bright hallway is a baseball tournament NC won in 1909, he said. Other trophies, hundreds won over the ages, are in a storage area.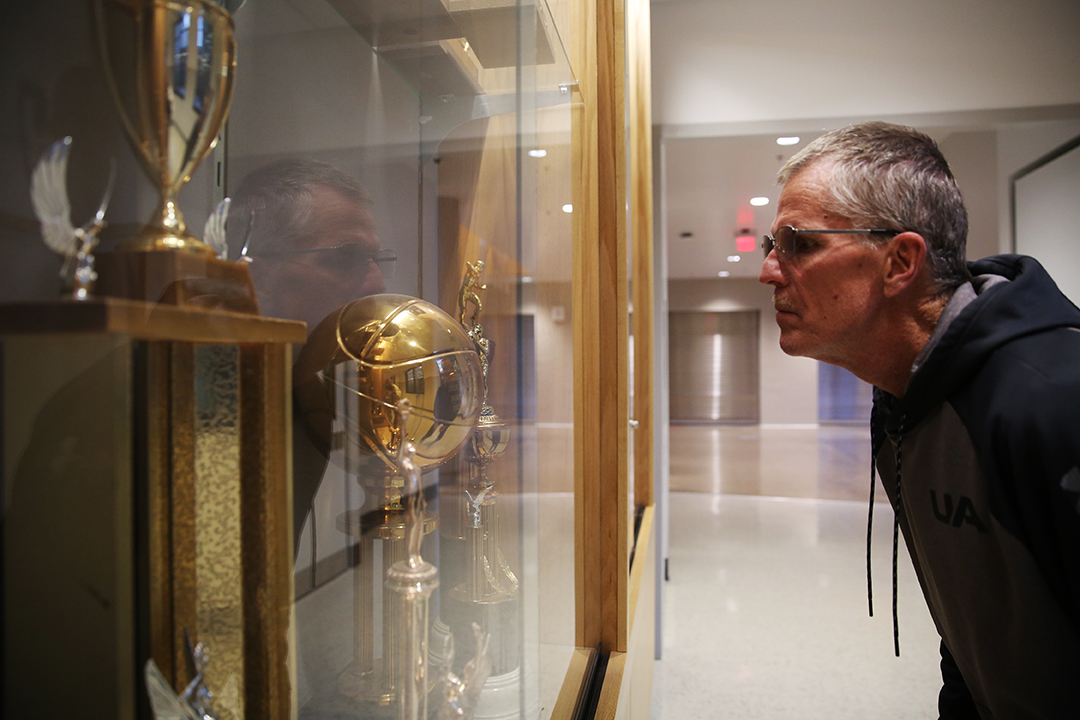 The school halls would be unrecognizable to Morrison or his relatives if they happened to be able to attend. The 1924 landmark was given a gut-overhaul with some tasteful additions on the back during a multi-year project recently. Some significant interior details were preserved and restored, such as the historic auditorium, but most of the school is essentially state-of-the-art modern.
Morrison's nostalgia doesn't get in the way, however.
"I think it's great, especially the weight room," he said. "We didn't have anything like that when I was in school."