CASPER, Wyo. — A line of vehicles stretched nearly an entire city block on Tuesday morning as the Salvation Army handed out Thanksgiving family meal boxes at their Hope Goodstein Center in downtown Casper.
According to the Salvation Army's Major Patricia Simeroth, organizers were expecting at least 400 people to drive through for meal boxes on Tuesday.
"Both we and Joshua's Storehouse are working hard to provide food for this area," she said. The Salvation Army partnered this year with the Joshua's Storehouse next door to their facility to help distribute the food.
Turkeys have been in short supply around the country, and Simeroth said it was difficult getting enough for everyone. Hams and pork shoulders would be given out after turkey supplies run dry, she said.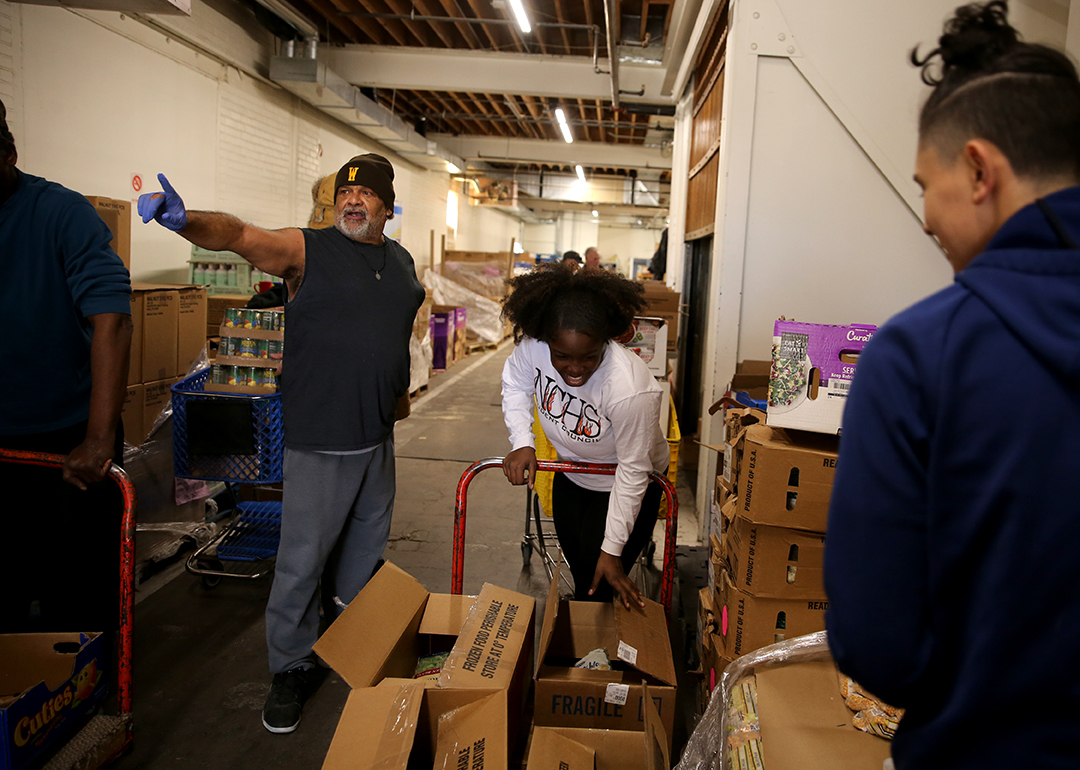 Simeroth credited First Lady Jennie Gordon's Wyoming Hunger Initiative for helping with funding, along with other donations that came in this year. The Salvation Army partnered with the Wyoming Food Bank of the Rockies, as well as Albertsons, to gather enough food for hundreds of full Thanksgiving meals.
"There are so many in need this year; it's been challenging for everybody," she said. Simeroth expects nearly 500 people to arrive for the Christmas meal boxes next month.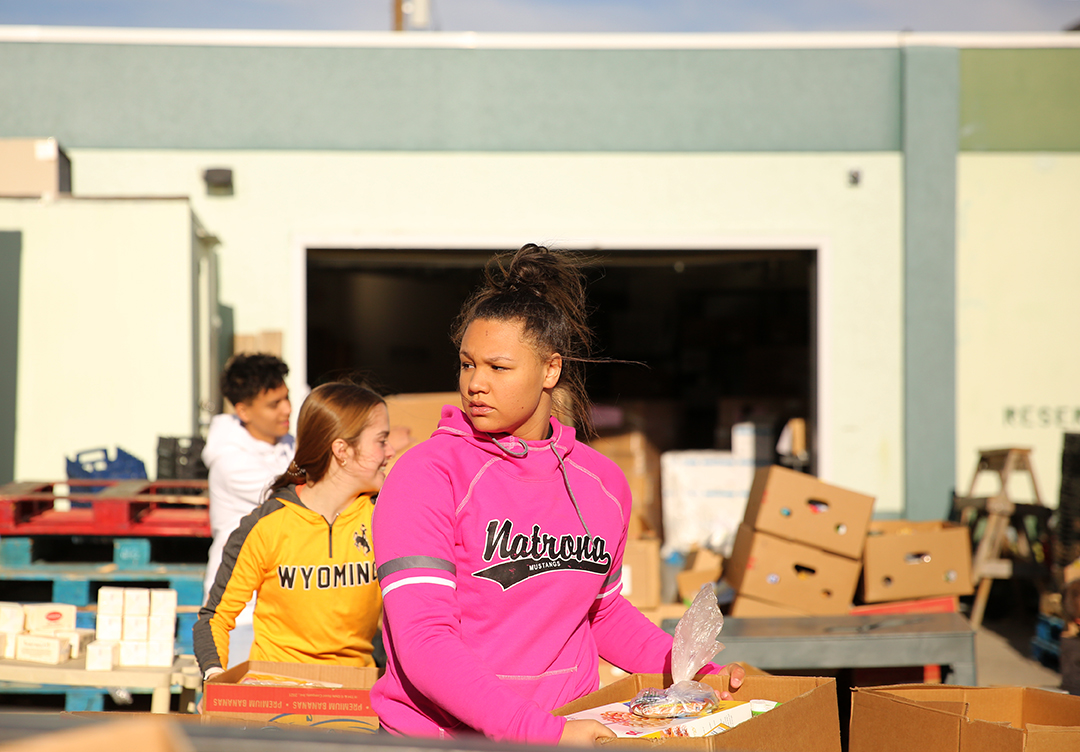 Dozens of volunteers helped box and distribute the food on Tuesday, including 16 students with the Natrona County High School Mentor Program.
"We like to go out into the community and help as much as we can," said program director MaryAnn Chavez. The students arrived around 9 this morning to help, and will be back in December to assist with the Christmas meal boxes.
"It's all about selfless acts of kindness; that's our goal," said Chavez.