Students at Pathways Innovation Center are building a house. The students were hard at work Friday, Feb. 1 constructing the project they helped design.
Construction class instructor Rob Hill says that the fully functioning house will be auctioned once construction is complete. Initially funded by the Department of Education, Hill says the program is now fully self-sustaining. The materials for the current house were purchased using funds from a house that was auctioned off last year.
"[The house] is all permitted by the county," Hill explained. "It's a real house that meets those codes."
This year's design features a full fireplace with a rock wall behind it in the living room as well as a loft above the master bedroom.
"It's got all the everyday living stuff that a homeowner would want," Hill said.
He says that projects at Pathways such as the Construction class's house give students marketable skills. Pathways can also provide students with professional credentials and college credit. They can receive credit through Casper College, which also has some students working on the house project. Hill says that one of his classes also gives the students their OSHO credentials, which he says can give them a leg up when they start looking for jobs.
"Our students are coming in more and more prepared," he continued. "That's nice to work with. We can move them into that advanced career path."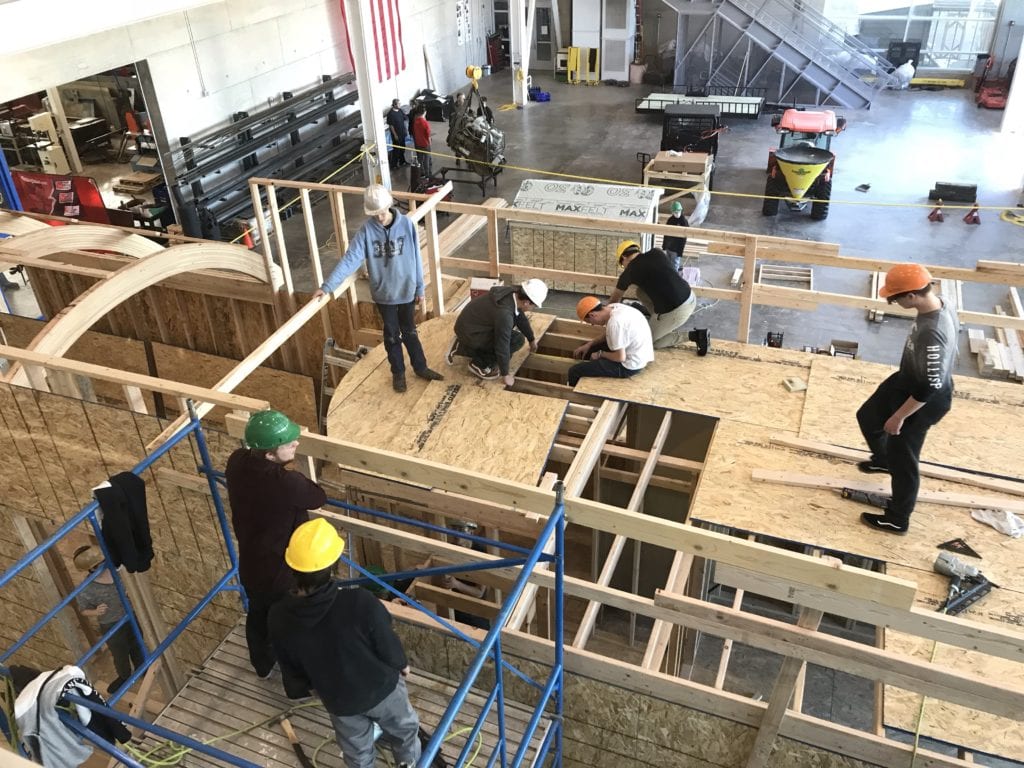 One such student is senior Katie Bennett who says she's been involved in programs at Pathways for two years. She's planning to work in construction while simultaneously pursuing her college degree.
"I love construction," Bennett said. "I want to do construction management. It's going to happen."
She said that her time learning at Pathways has been much more engaging than her experience in traditional classrooms.
"It is a million times better," Bennett said, adding that working with her fellow classmates is rewarding and enjoyable. "All of us have a similar goal. We can connect more. We can become buds. It's a lot of learning from each other."
She explained that all the students bring slightly different skills to the table which she thinks is mutually beneficial for their learning.
"Mainly just the tiniest technical things," Bennett said. "Like how to hold a drill gun, things like that."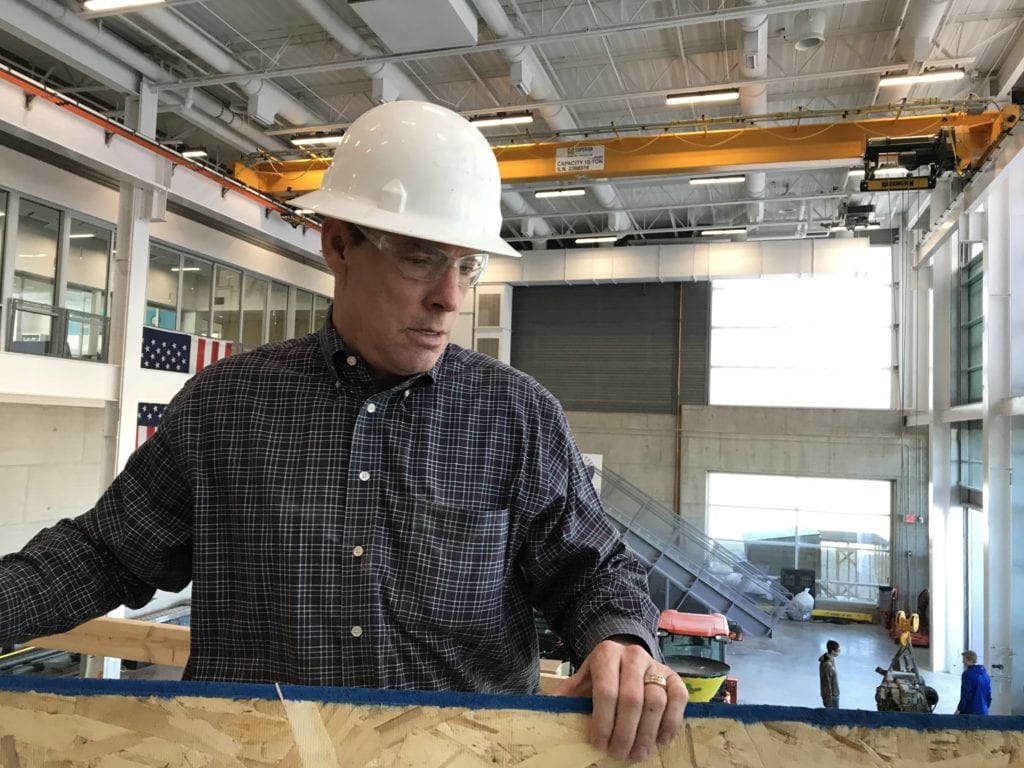 She also said that having knowledgeable instructors gives the program its strength.
"Mr. Hill is great, he's amazing," Bennett said. "He's been in the industry for so long."
Hill worked in construction for many years before getting involved in education nine years ago. He explained that it was his wife who pushed him to begin working with students.
"I married a teacher," he said. "Most people never thought I would be a teacher. But my wife mentioned that there's always a need for technical skills in education. I found I loved it. It's been a second career for me, it's very rewarding."
Hill says that the day to day process of working with students is great, but the best part is seeing his students succeed.
"The true reward is several years down the road when I meet them working in their professional field," he explained.
Hill says the program benefits the students and Wyoming.
"We're exposing our students to companies throughout Wyoming," he said. "It's great for our retention of keeping students here in Wyoming."
He says that organizations like the Wyoming Construction Association, the Wyoming Construction Coalition and GW Mechanical have taken an active interest in the program.
"We've worked hard on developing a model that includes business, industry and education," Hill said.
He says that constructing the house is very hands on for students.
"They're going to do framing, cabinets, windows, doors, counter-tops, you name it," Hill said. "And they're going to work with professional plumbers and electricians."
Hill said that the program is intended to give students both options of directly pursuing a career and going into further education.
"I have my students research 'What is marketable right now?'" the instructor explained. "They have the opportunity to continue to post-secondary education. We want to prepare them to pursue a marketable degree, something in demand. There's a need for technical skills throughout the country and particularly in Wyoming."
That's why his students like Bennett are already formulating their long term career and education plans. But that's not all the senior is doing. Bennett was in Cheyenne on Monday lobbying to get Career Technical Education experience to count for more towards students' college degrees.
"We want to have CTE equal to foreign language requirements," Bennett explained. "The Hathaway [scholarship] requires two years of a foreign language. We think 2 years CTE experience is just as valuable."
Bennett presented her argument to legislators in Cheyenne on Monday.
"It was nerve-wracking," Bennett said.
The bill related to Bennett's concerns is House Bill 193, which would create a Wyoming career technical pathway trust fund. The last action on that bill failed in the House Education Committee 3 to 5 with 1 representative abstaining. Details of that bill can be viewed here.
For now, the students at Pathways will keep plugging away at their house construction project. Hill said that the students finished the designs last semester and that it will take about a year and a half to finish the project, since there's only about three hours a day his students have to work on it.
Bennett shared the last words on Friday describing the program.
"We're in tech school while going through high school," the senior said. "It speeds things up. It's just a great program. It's fantastic and more people should know about it."