CASPER, Wyo. — What is now the Casper-Natrona County International Airport was once the Casper Army Air Base.
Approximately 16,000 crewman trained at the base, learning to operate Boeing B-17 Flying Fortresses and B-24 Liberator aircraft.
Comedians Bob Hope and Jerry Colonna along with singer Frances Langford entertained at the base in 1942 as part of a USO (United Service Organization) Show tour.
On Saturday, Aug. 17, performers at a "USO Show" event to benefit the Wyoming Veterans Museum and Fort Caspar Museum will attempt to recall the spirit of the historic entertainers.
"The event will include an excellent meal by Bullwhip Catering and performances by Lynn Roberts as 'Bob Hope' as well as 'The Hot Tomatoes,' a nationally-recognized dance band," Fort Caspar Museum's Anne Holman announced.
A similar USO Show event was held five years ago, according to Fort Caspar Museum Director Rick Young. That show was specifically dedicated to World War II veterans, but Young says that veterans from many wars attended in uniform.
"While I was standing in line for food, there were Desert Storm vets talking to World War II vets," Young said. "It was really cool."
This time around, the USO show is dedicated to Korean War veterans. While some Korean War vets will be attending in their military uniforms, Young says that veterans from any era are again welcome to come to the show in uniform.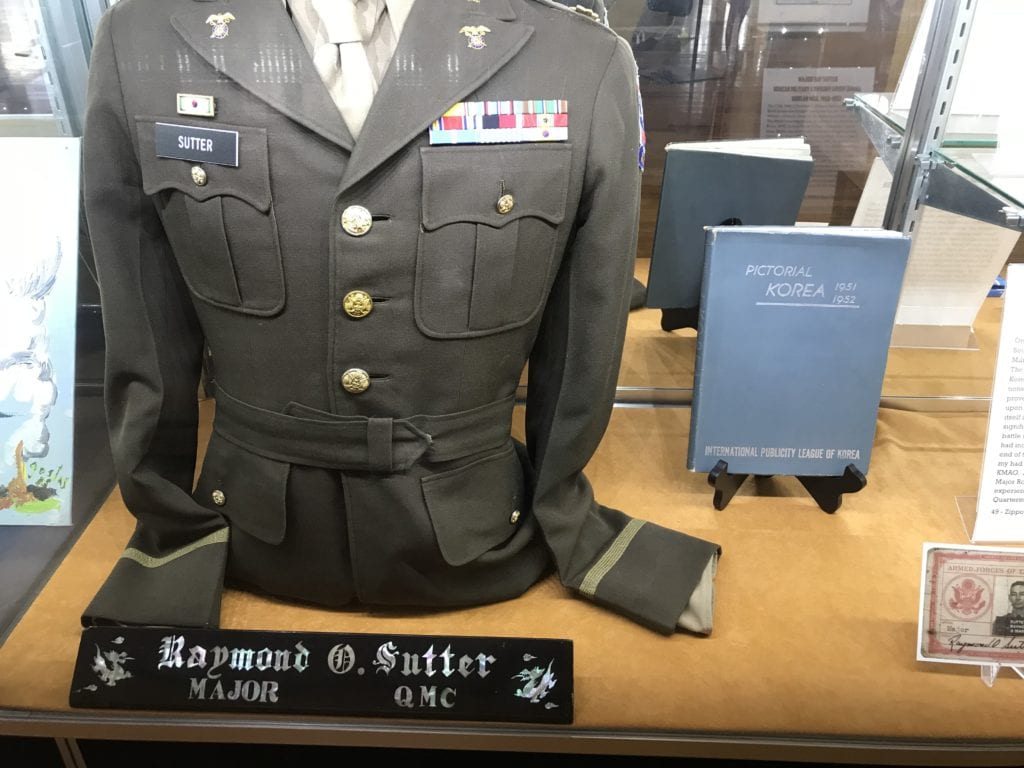 "All veterans are encouraged to wear their uniforms, and other guests may dress in 1950s-style clothing," Holman's announcement adds. "Everyone should plan to kick up their heels for a great evening of fun."
The "Friends of the Wyoming Veterans Museum" and the "Fort Caspar Museum Association" are organizing the event to benefit both museums.
The Wyo. Veterans Museum is located at 3740 Jourgensen Avenue near the airport. It is devoted to the history of the Casper Army Air Base and Wyoming military veterans.
Becky Steensland is a friend of the Wyo. Veterans Museum and says that some people who worked or trained at the Casper Army Air Base found their spouses during entertainment events at the base and some chose to settle in Casper.
She said that's one reason to bring back the spirit of the old USO Shows.
The base was in operation from Oct. 1942 through Feb.. 1946, according to museum director John Woodward. It was one of only four army installations in Wyoming during World War II, the others being the Prisoner of War Camp at Douglas, the Heart Mountain Relocation Center near Powell and facilities at Fort F.E. Warren Air Base in Cheyenne.
As trainees were learning to fly large aircraft, the air base experienced 90 airplane crashes which resulted in 149 fatalities between 1942-1945.
"As a training facility, there were accidents," Woodward said. "Almost all were around the periphery of the field."
The museum has information about some of these crashes, including artifacts and debris found at some crash sites.
One such crash occurred on Casper Mountain.
"On June 17, 1944 a B-24J departed Casper Army Air Base to perform a routine local instrument training flight," a museum sign explains. "At 11:55 pm, the B-24 was returning to land at Casper AAB when it entered a right turn, and then crashed into Casper Mountain near Eadsville."
"All eight crew members were killed instantly."
Weather is not thought to have been a factor in the crash and beacons were in place in the mountain "specifically intended to prevent such an incident from happening."
While the museum preserves the history of such tragedies, it also has photos and information about other aspects of the base, including Women's Army Corps service members.
One such photograph is of Women's Airforce Service Pilot Doris Bristol. She was assigned to the air base as a B-24 test pilot and gunner target pilot in 1944. She was the only Women's Airforce Service Pilot assigned to the base.
90 original air base buildings remain standing, according to Woodward. The number of trainees at the base began to put a strain on Casper.
"Married airmen and officers were authorized to live in town because married housing was never constructed on base — an inevitable housing shortage developed in Casper," a museum sign states.
Temporary apartments were constructed and some Casperites leased out portions of their homes.
"Casper's housing shortage continued through the Korean War timeframe."
Casper had a population of less than 100 black citizens in 1940, which the museum says "caused morale problems" for members of the segregated 377th Aviation Squadron at the base.
"Establishment of a dedicated colored Enlisted Men's Club downtown helped," the museum's sign adds. "Casper AAB established a multi-day pass and transportation system to Denver, where a large established black community existed."
The museum boasts a collection of 50,000 artifacts. Along with artifacts and information about the airbase, the museum also shares the stories of Wyoming military veterans from as early as the Spanish American War up to stories from Afghanistan and Iraq War veterans.
While the museum contains the stories of these veterans, Steensland says the cherishing those Korean War veterans still living is important as their generation is aging.
She says that the USO Show event will be a good opportunity to celebrate these veterans and in a style they remember from their time in the military.
Young says the USO Show will be "all about the entertainment." During the previous USO Show put on five years ago, he says that lots of people came dressed up with some women doing their hair in the style of the 1940s.
This time, organizers are encouraging people to don '50s era attire and style as they enjoy brisket, chicken, sides and desserts catered by Bullwhip.
Tickets for the 6 pm Aug. 17 show are available until Friday, Aug. 9. The cost is $75 per couple, $50 per individual or $400 for a table of eight. It will take place at the Natrona County Fairgrounds Industrial Building.
"Get your tickets in person at one of the two museums or over the phone at Fort Caspar Museum, 307-235-8462."