CASPER, Wyo — The Natrona County School District (NCSD) announced the winners of the 2020 Young Authors Competition on Saturday. The results for all grades, including the authors' school and sponsoring instructors, can be found at the district's website.
Winners included Rachelle Trujillo, a senior at Kelly Walsh High School, who won in all 3 categories: fiction, nonfiction, and poetry.
"Each year, student participants from our community go above and beyond to share their writing and literacy talents as part of the Young Authors Competition," NCSD said on its website. "We want to share a huge CONGRATULATIONS to all of the student participants and say THANK YOU for sharing your tremendous writing talents and work."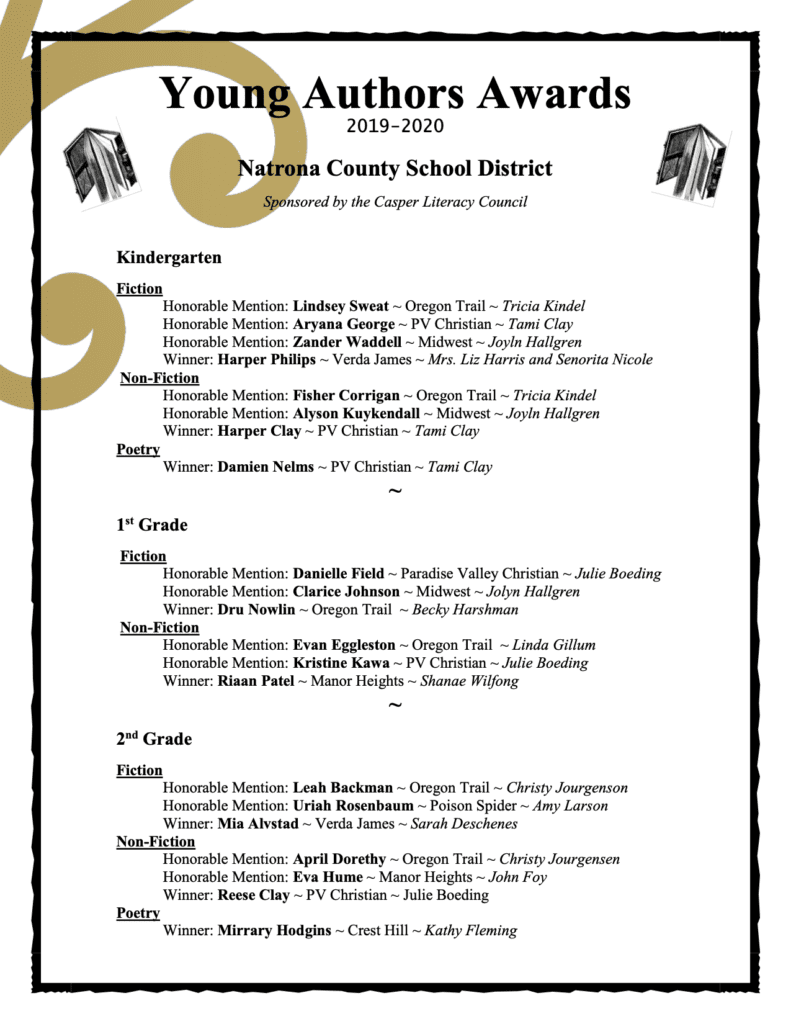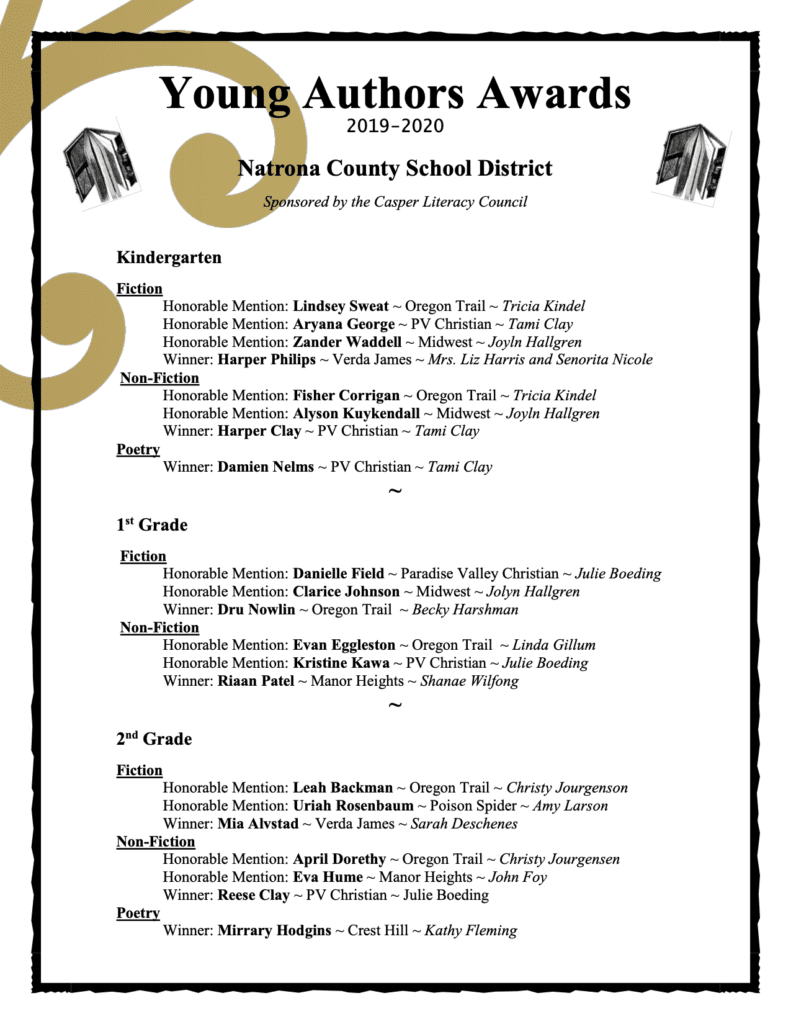 View the complete PDF list of winners here.