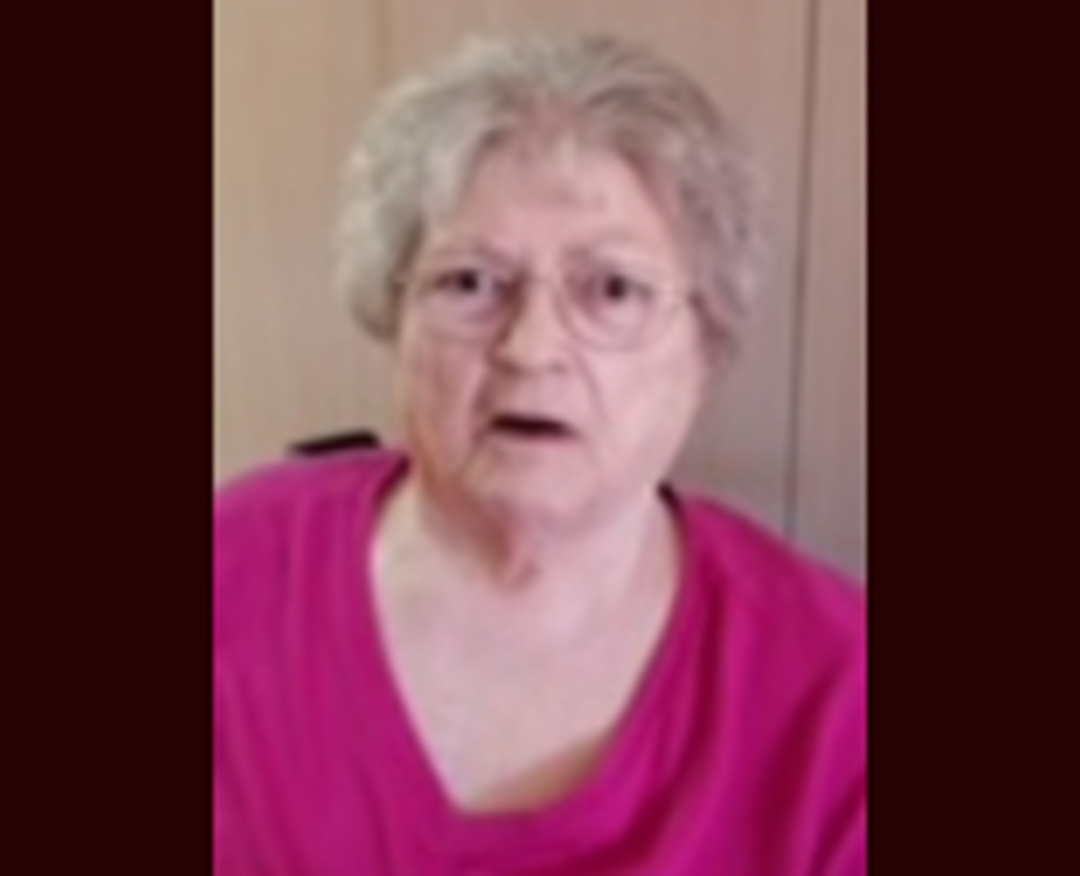 CASPER, Wyo. –
Charlotte Julia Parsons: 1938 – 2021
Charlotte Julia Parsons, 82, of Casper, WY passed away Saturday, May 15, 2021 at Life Care Center of Casper.

Article continues below...
She was born, October 12, 1938 in Casper, WY to parents Sam and Catherine Pope.
She graduated from Natrona County High in 1957. After her children were grown, she returned to complete a Business Administration degree from Casper College. She married Sam Parsons Jr in Casper, WY on February 14, 1958. They later divorced.  
Charlotte worked many years at the family business Pope's Upholstery. After her father's death the family closed the upholstery shop and converted the business to a women's clothing store, Pope's Fashion Plus.
Charlotte was known for cooking meals for large family gatherings. She also loved to sew and taught her children the skill. She also loved to quilt and made quilts for her children and grandchildren. She was warm hearted and empathetic toward her family and friends.

Charlotte is survived by four children, Sam (Susan) Parsons III, Chris (Jim) O'Hearn, Scott Parsons and Lynne (Jon) Green all of Casper, seven grandchildren and three great grandchildren; Sammy Parsons, Samantha Parsons, Dan O'Hearn, Matthew Green, and Kenneth Green all of Casper, WY, Stacie Rivers, Allison Rivers, and Richie Rivers all of Spearfish, SD, Bill O'Hearn of Laramie, WY and Stephanie O'Hearn of Fort Collins, CO.  She is also survived by her younger sister, Paula Stroud of Bremerton, WA and many nieces and nephews. 

She is preceded in death by her parents Sam and Catherine Pope, and sisters Martha Townsend, Kathy Middaugh and great grandson Steven Rivers.

She was loved by all who knew her and will be sadly missed.

Services will be held at Bustards Funeral Home Friday May 21, 2021.
---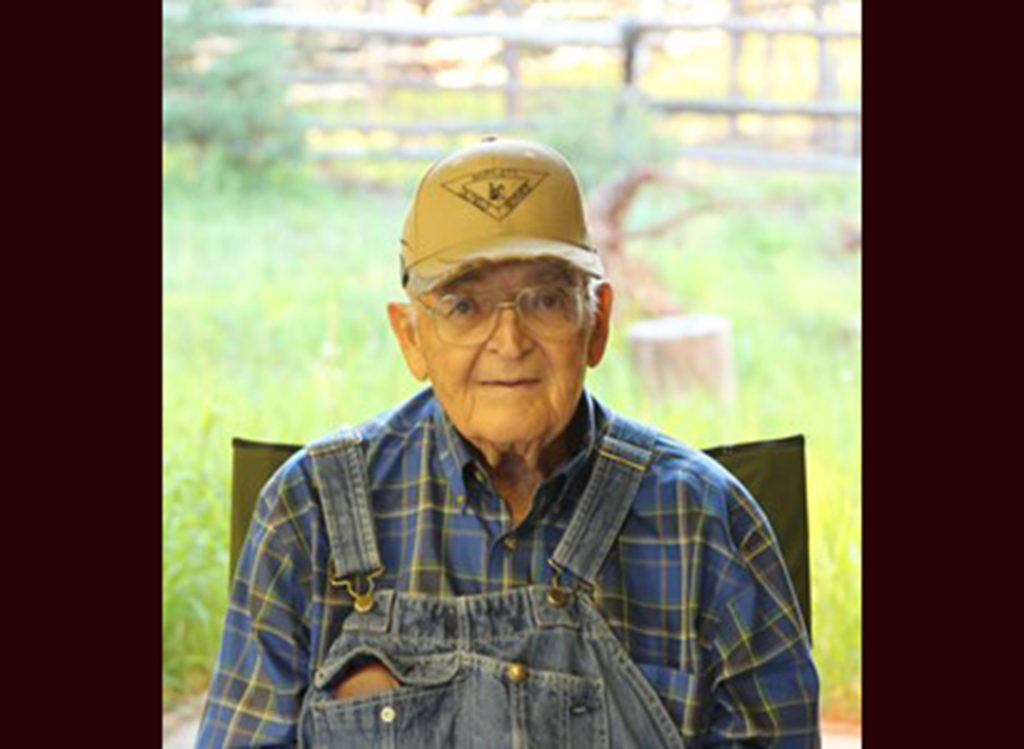 W.H. Smith: 1932 – 2021
W.H. Smith (known by all as "H") age 88, passed away May 14, 2021 at Casper Mountain Rehabilitation Center in Casper, Wyoming.
H was born July 3, 1932 in Lubbock, Texas to Elbert and Ada Smith. At the age of 12 his family moved to Bairoil, Wyoming where he lived for the next 76 years. H graduated from Rawlins High School with the class of 1950. He then went to work for Sinclair Pipeline at Bairoil.
On August 12, 1951 he married the love of his life, Jackie Michael. They were married just 6 weeks shy of their 60th anniversary when Jackie passed away in 2011. H and Jackie had one daughter, Debra Irene. H continued working in the Bairoil oilfield for Sinclair, Atlantic Richfield, Pasco and retiring from Amoco.
H and Jackie enjoyed camping, fishing, hunting, 4-wheeling, snowmobiling, and going to the cabin with all the family. They especially enjoyed their fishing trips and cruises to Alaska.
H is survived by his daughter Debbi and son-in-law, Jess Bartlett; grandsons, Travis Bartlett and Brad (Gwynn) Bartlett; great grandson, Carston Bartlett; great granddaughters, Aspyn Bartlett, Jackie Bartlett, and JaeLa Bartlett; sister-in-law, Sharon Smith and numerous nieces and nephews plus his special friends.
H was preceded in death by his wife, Jackie; Parents, Elbert and Ada Smith; brother, Harrell Smith; an infant brother, Garland; mother and father-in-law, Frank and Irene Michael; brother and sister-in-laws, Frank and Buddy Michael, Bill and Mary Michael, Bob and Ruth Michael, Pat and Wayne Weythman, and Bunny and Frank Atwill.
A memorial service will be held at the Bairoil Town Hall on May 21, 2021 at 11:00 a.m. with a reception to follow.
Cremation has taken place. H wishes to be reunited with Jackie and their ashes spread together at a later date. In lieu of flowers, donations may be made to the Bairoil Community Baptist Church in memory of W.H. Smith, PO Box 71, Bairoil, WY, 82322.
---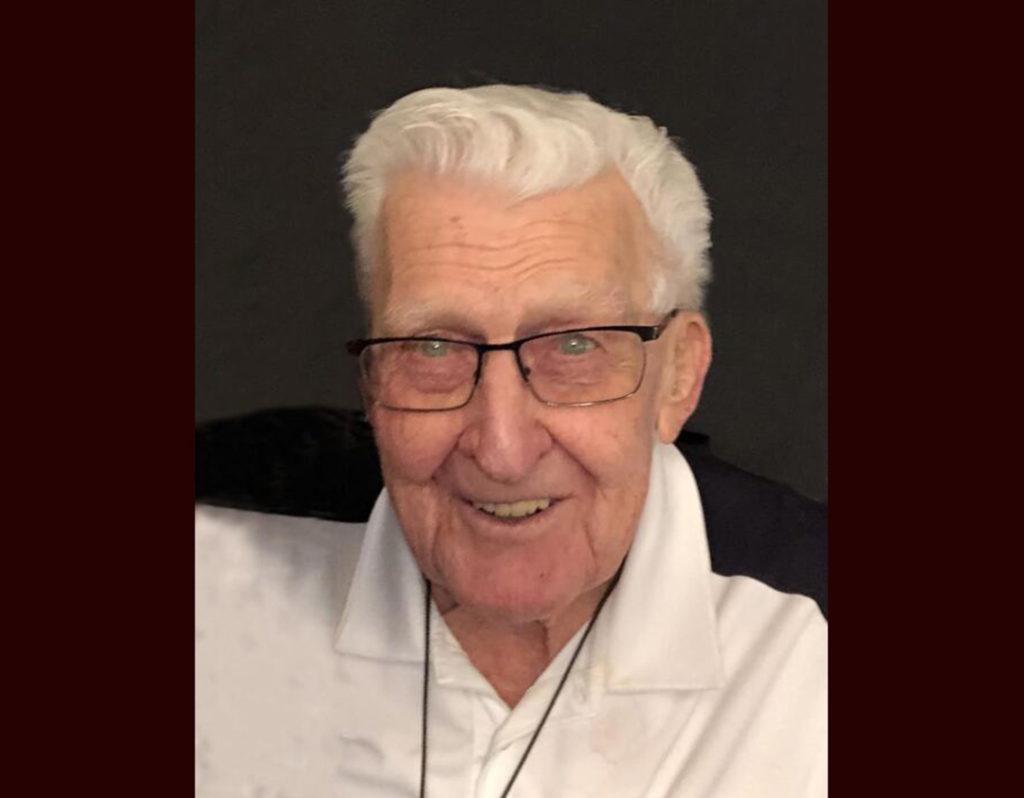 Frank G Kellch: September 13, 1932 ~ May 13, 2021 (age 88)
Frank Kellch, 88 died on May 13,2021 due to natural causes.
Frank was born September 13, 1932 in Salt Lake City, Utah, to Gustav Leopold Kelbch and Emma Paula Anna Kleinberg. Frank was raised by parents who came to the United States from Germany, to better their own lives as well as their future children and family. Frank was the middle child of three boys. He had two brothers, Richard and Raymond. Frank had a good life as a child, even though he grew up during the hard times of the Depression. His mother always made sure they had food on the table and clothes to wear. The entire family worked hard for what they had, and from that Frank learned an amazing work ethic which continued throughout his life. He graduated from Granite High School in Salt Lake City, Utah.
Throughout his early years he held several jobs, but his favorite job was working in a bakery, which he spoke of with fond memories. Frank was drafted into the Army to serve in the Korean War. When the Army learned of his German heritage and his ability to speak German, they sent him to Germany instead of fighting in the war. Frank completed his service in the Army and returned to the United States. Frank married his sweetheart, Velma (LaRae) Casper, in Salt Lake City, Utah on January 31, 1952. Together they had five wonderful children: Steven, Wendy, Terri, Larry and Brian.
Frank was employed as a furniture salesman at Granite Furniture in Salt Lake City, Utah. He climbed the ladder of success quickly. He was promoted to sales manager but soon realized he wanted even more. Through his hunting buddies, he learned that a family business was selling their furniture store, Plains Furniture and Carpeting in Casper, Wyoming. Frank was very interested as it was his dream to own his own business.
In 1970, Frank and LaRae sold all their personal belongings, and packed up their family of seven and headed for Casper, Wyoming. What started out as a small furniture store owned by Frank and LaRae, soon expanded into something greater. They bought a bigger building on South David Street and remodeled it into a beautiful furniture store. Soon they were outgrowing that building and they built a 67,000 square foot warehouse. Frank and LaRae had a marvelous knowledge of the business world and they devoted themselves to their work. Frank loved running the furniture store and thrived in the business world.
Frank and LaRae raised their five children and became prominent citizens in Casper. A favorite pastime for Frank was hunting. He hunted antelope, deer, elk, and even tagged a mountain lion. Cuts of the meat were always shared with family and friends. He and LaRae taught their kids to hunt and fish and to always love the great outdoors. Frank was a hunter, bow hunter, a fisherman, and a bowler. A frequent family adventure was boating. The kids grew up waterskiing all summer and taking trips to Lake Powell, where the family made wonderful memories. Frank excelled as a slalom skier, and taught his kids to waterski as well. Frank instilled his love for adventure in his children. Frank and LaRae would gather all the kids to go four wheeling in the jeep, or shooting rifles and handguns. Frank also found a new hobby, thanks to his oldest son, Steve. He discovered a never-ending passion for golf. Frank and LaRae were active members of the Casper Country Club for many, many years. Together they traveled all around the United States and Mexico golfing at beautiful resorts and watching pro golf tournaments. Life was booming and wonderful for Frank and LaRae. They were amazing business people as well as wonderful, fun parents and friends. They were enjoying life to the fullest. Sadly, LaRae passed away on May 8, 1992. This changed Frank's life and all the family members' lives, but Frank worked through it with the help of his children and friends.
Frank had a kind heart and was generous to a fault. He took great care of his family and he helped many people out when they were down on their luck. Frank was a prominent citizen and business man in Casper, Wyoming for over thirty years. He then retired, and turned his business over to his children. On November 23, 1998, Frank married Barbara McRae. They lived happily until Barbara's death on November 25, 2015. Frank and Barbara were able to spend the cold Casper winters in the sunny state of Arizona. Frank really loved living in Arizona where the sun shined and he could golf to his heart's content.
Frank and LaRae's children are:
Steven Frank Kellch (Peggy Higgins)
Wendy Kellch Rich (Tony Rich)
Terri Kellch Plessman (Will Plessman)
Larry Alan Kellch (Liz Garner)
Brian David Kellch
Frank has fourteen grandchildren and thirty-one great-grandchildren.
Survivors include:
Two children, Terri of Denver, and Larry of Casper.
Thirteen grandchildren and thirty-one great-grandchildren.
He was preceded in death by:
His father Gustav, and mother Emma, is wife LaRae, son Steve Kellch, daughter Wendy Rich, son Brian Kellch, grandson Michael Kellch, two brothers Richard and Raymond, and his second wife Barbara.
Frank is a member of the Church of Jesus Christ of Latter-Day Saints. Frank will be laid to rest next to his wife, LaRae, in a private interment, held at Highland Cemetery in Casper, Wyoming.
Donations to the charity of your choice would be greatly appreciated by the family
Arrangements are entrusted to Bustard & Jacoby Funeral Home, 600 CY Avenue, Casper, WY 82601.