CASPER, Wyo — Over 400 runners from forty states participated in the 18th Casper Marathon, Half-marathon, and 9.3 k races Sunday, June 6.
"It's one of the greatest races I've done," Oregon resident Andrew Fudge told race director Marlene Short after the run. He added that he was referring to the course, not necessarily his own performance.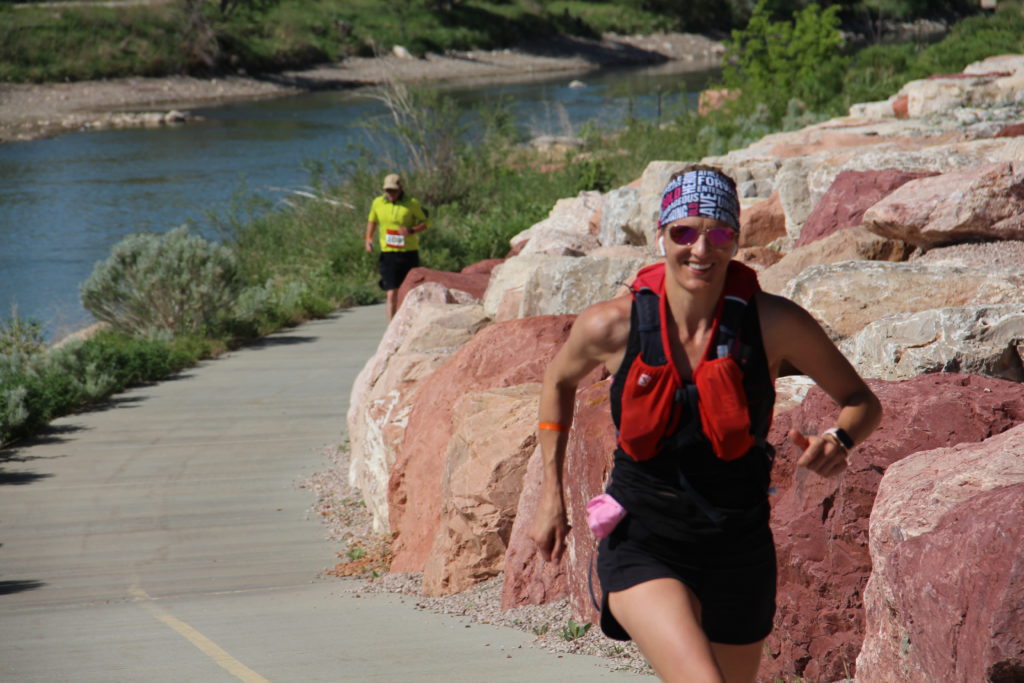 The course began at the Ford Wyoming Center, looped around Amoco Road and joined the trails system off Bryan Stock Trail. It emerged on downtown Casper from the First Street Bridge,  joined the trails system at the Three Crowns Golf Course and proceeded to the turnaround in Paradise Valley. The finish line was at Crossroads park, where pizza and sub sandwiches awaited the finishers.
"One of things people treasure is the food at the end," Short said. "They're surprised how much food there is."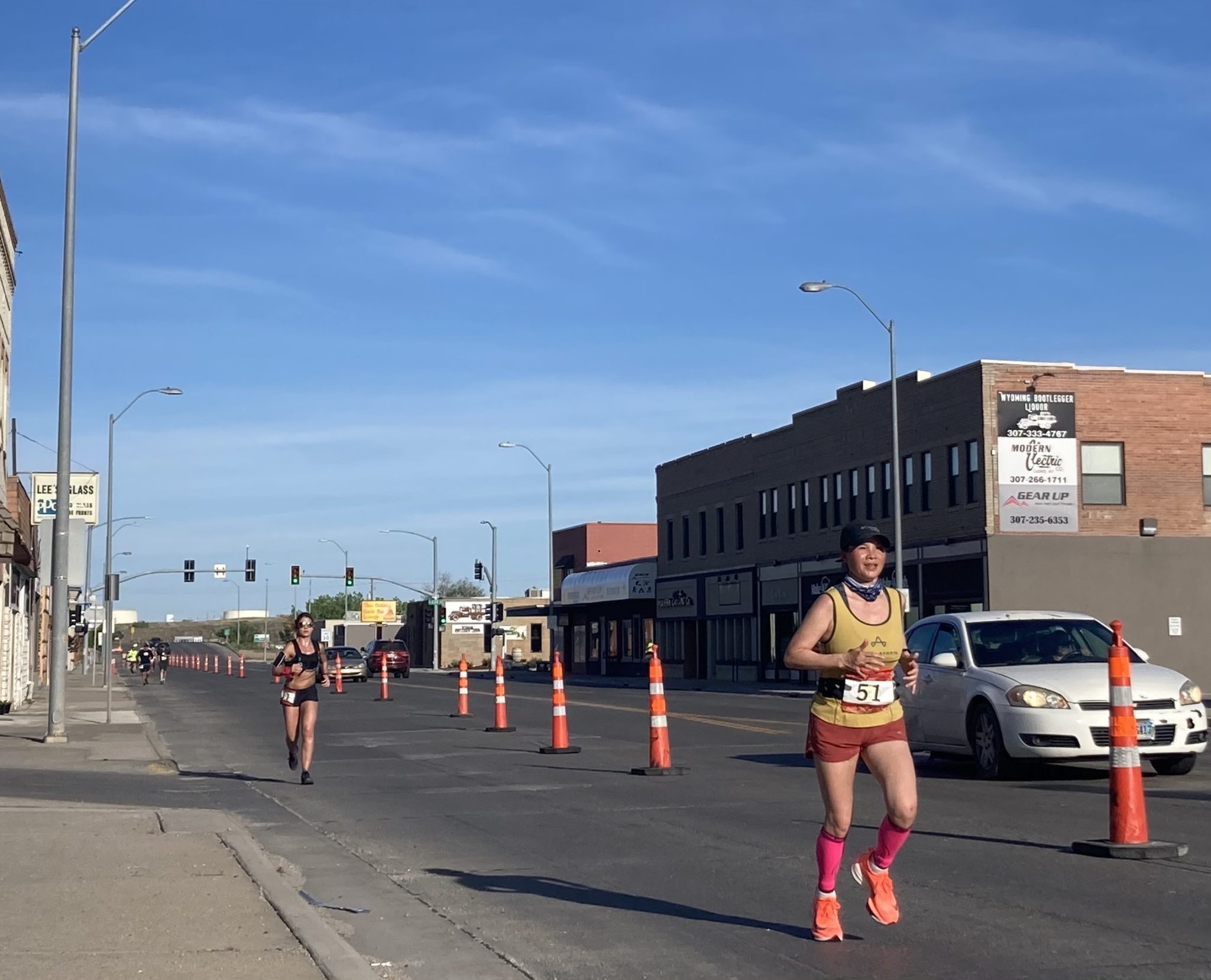 "It was beautiful. the race directors really kicked butt," said first-time Wyoming visitor Ryan Prokavic, who spoke to Oil City News while enjoying the free post-race massage by North Platte Physical Therapy. "They plotted a really good course for us right along the North Platte River. A couple rollers in there."
This is Short's third year running the event, and the feedback was especially appreciated this year. In the past, there's been some confusion about turns. This year, there were three race marshals and dedicated teams of volunteers for each turn on the trails.
Course marshal Sean McClenahan said crews had been diligently "marking and over-marking the course" leading up to the event. Wyoming Medical Center, Natrona County Emergency Management, and even Casper Mountain Ski Patrol manned aid stations. 30 runners from Beast Pacing helped runners keep their splits.
Chris Walsh from Indianapolis was competing in his 98th marathon, and has written two books on the subject. The first was "Quick Thoughts from a Slow Runner."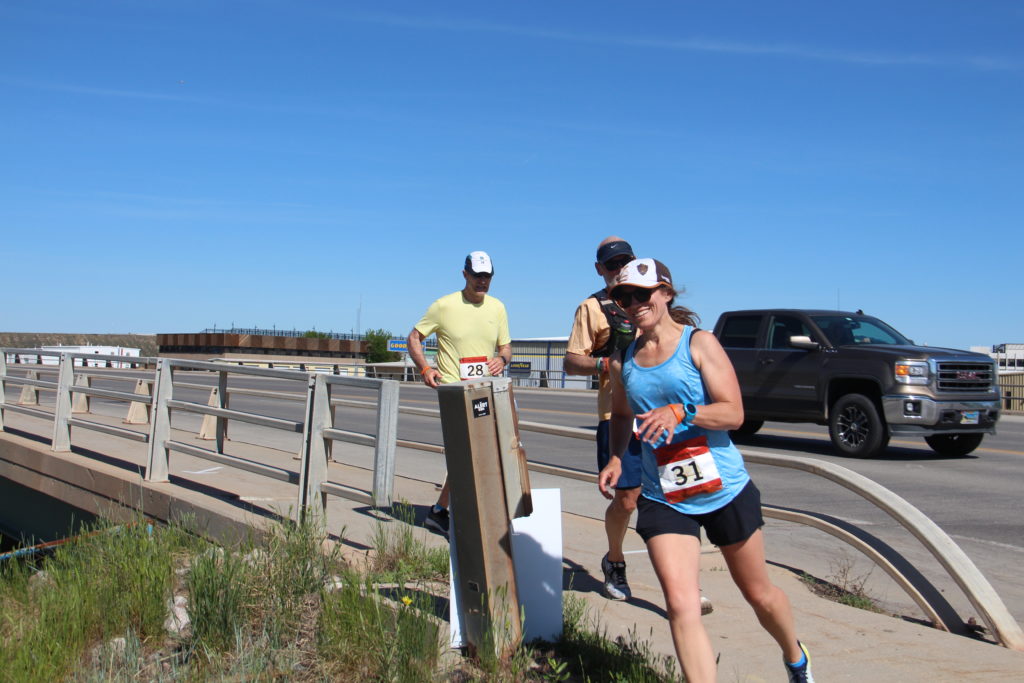 "It was about showing folks that you don't have to be fast to be a runner," Walsh said after the race. "Running should be for everyone, no matter your age, your race, your physical disabilities or anything else. Everyone can get out there and move."
Walsh said his times have gotten slower in his marathon career, but running is still giving him insights relevant to life and his professional career. His latest book, completed in Thermopolis, is about the lessons of running and leadership development.
His latest insight: "If you want to have fun, you will have fun." He said he used to have less fun if he was slower than he wanted, if the course was messed up, or if the weather was bad.
"I'm kind of learning [that] those things are always going to happen. It's in my control to to have fun."