Ian Mark Wittler: 1983 – 2021
Ian Mark Wittler departed our earthly realm Sunday, Aug. 8, 2021. He was 38 years young.  
Ian was born on July 23, 1983 to Keith and Kathy Wittler in Casper, WY, where he was raised and grew with a fondness for family, art, movies, mechanics, and fitness.
Article continues below...
Ian had a passion for comic books and much like the heroes they portrayed Ian could always see the good in every soul he met. His love for family went way beyond blood, as Ian made new "brothers and sisters" throughout his years with all who shared in his light. 
In July of 2014 Ian was blessed as he became the proudest father to a beautiful and jovial set of twins, Jax Patrick and Adalynn Lee Wittler (7). Ian was a devoted and loving father to his children and strived for their happiness and wellbeing. 
Ian is survived and sorely missed by his two children Addie and Jax, his mother Kathy Wittler, brothers Josh Wittler and Jason Wittler, sister Brittany Wittler, niece Emily Wittler, and nephew Adam Wittler of Casper, as well as his "Nanny & Poppo" Myrtle and Lee Wittler of Gillette, WY.
Ian joins his late family, including his grandpa Frenchman and father Keith Patrick Wittler in watching over all of us as we grapple with existence without them.
In lieu of service, a Celebration of Life will be held on Aug. 21, 2021 at the North Casper Sports Complex from 2:30 to 5 p.m.
---
Donald D. Wall: 1938 – 2021
Donald D. Wall died on Aug. 4, 2021 at 1:22 a.m. after a short but violent complication of pneumonia and sepsis with a bout with undiagnosed lung cancer which metastasized into most of his body before doctors discovered it. He was born December 20, 1938 in Randellete in the county of Uinta.
Master mechanic, welder, and fixer of people's problems to make them feel cherished by God above.
Entrepreneur, champion of souls, humble leader. State Champion for Innnovative Thought from the State of Wyoming receiving and Award of Excellence for Creative Thinking. Word worker, fisherman, naturalist and humanist. Known far and wide as "Seven Drop Don" for his Most Improved Award with Alcoholics Anonymous and Bill W for 37 years in sobriety, starting in December 1984. Honored for the dead soldiers that many did not have to kill because he took the time to tell people about how it really was.
Married to the love his live Bonnie "BJ" Caldwell Wall from Mazer in Uintah County, UT. Father to Mona Rae Harris (m. Floyd Harris), Susan Long (m. James Long), Michael D. Wall, and Kevin Wall (m. Mildred Wall). Grandfather to Joseph Disanti (m. Amanda Desanti), Brandon Disanti (m. Mellissa Disanti), Nichole Disanti, Ethan Long, Daniel Long, Elyssa Styer (m. Shea Styer), Cassandra Rook, Bailey Wall, and Wyatt Wall. Great-grandfather to Kearstyne Desanti, Jonah Desanti, Jaxon Meyers, and Logan Murray … And that is a mighty tribe!
Brother to Ted Wall (m. Jean Wall), Neldon "Blondie" Wall (m. Verma Wall; both deceased), Veda Townsend (m. Bill Townsend; both deceased), Wilford Wall (deceased), La Vern "Pancho" Wall (m. Connie Wall; both deceased), and Duane Wall (deceased; m. Vedrus Wall).
Son of Henry and Alice Wall (both deceased).
Come now and join us for a celebration of his magnificent life so we can share our experiences for strength and hope.
Proceed to the 12-24 Club on Aug. 22, 2021 at 500 S. Wolcott St. at 2:30 p.m. to join us. We'll all be there.
The burial will be performed by the family at an undisclosed location at a later date.
---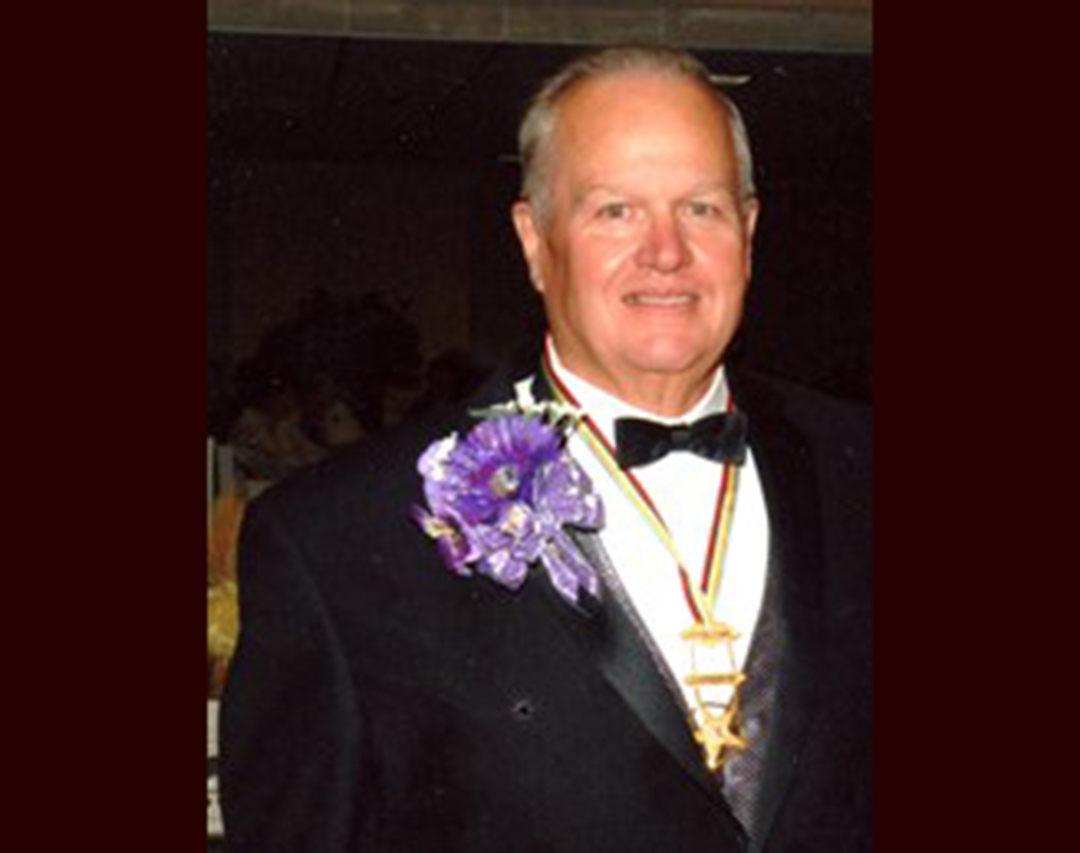 Michael C. Trimmer: 1946 – 2021
Michael C. Trimmer, 75, of Casper, Wyoming passed away Sunday, Aug. 8, 2021.
He was born in Durant, Oklahoma to Clifford and Edith Trimmer on Jan. 1, 1946. Michael graduated from Mead High School in Durant. Soon after, he joined the Army and was stationed in Germany.
After his service in the Army, Michael chose his lifelong career of jewelry repair and design. He owned the Diamond Tree in downtown Casper for many years. He became a master jeweler, and his designs went out all over the world.
Michael had many interests in life. He was a Mason and joined the Order of the Eastern Star to be with his wife. He traveled all over Wyoming as a Worthy Grand Patron of the State. He also volunteered some of his time at the Central Wyoming Rescue Mission. He was a good gardener. He has a passion for travel and got to see many places, including England, Scotland, Mexico, and Canada. He also got to see Hawaii, Alaska (his favorite) and many of our other great states.
Michael is survived by his wife, Shirley; two children, Jon and Jennifer; and four grandchildren, Landon, Brandon, Tori, and Abbi.
He was loved greatly and will be missed very much.
---
Alice E. Chernick: Feb. 19, 1938 – Aug. 7, 2021 (age 83)
Alice Chernick won her courageous battle with cancer when she walked into the arms of Jesus on August 7, 2021. A celebration of life will be held at 10:00 a.m. on Saturday, Aug. 14, 2021 at Wellsprings Church. Please wear your favorite bright-colored or flowered attire as we celebrate her life. A reception will follow. 
Alice was born in Sidney, Montana on Feb. 19, 1938 to Fred and Hazel Sjostrom. She was raised in Sioux Pass, Montana. She attended a one-room school in Sioux Pass with her siblings Vera, Opal and Lloyd through eighth grade and graduated from Sidney High School in 1956. She moved to Casper, WY in 1959, where she met her husband of 57 years, Edward Chernick, while working at First National Bank. They married in 1964 and had three children, Tonja, Kim and Jennifer.
Alice worked at several banking institutions and Savings and Loans during her early working career. Later in life, she went to work for the Natrona County Assessor's office and retired from there on April 4, 2004. After retirement, her favorite past-time was "piddling" in her garden. She always had the most beautiful garden on the block!
Family was the center of Alice's life. She was happiest when her family was around. She loved baking and cooking meals for her entire family, preparing each member a delicious birthday dinner of their choice.  She loved to make Christmas candy for the holidays to share with family and friends.  She still hand-wrote and mailed birthday and Christmas cards to a long list of family and friends. She loved the special time that she got to spend with her only granddaughter when she stopped by daily for lunch (often with friends) during her high school years.
Alice was a devoted member of First Assembly of God/Wellsprings Church since 1959.
Alice was always positive, never complained, saw the good in everyone, and had endless love and compassion for everyone. She will be dearly missed and forever treasured in our hearts.
Alice is survived by her loving husband Ed; her daughters Tonja Funch (Chris), Kim Pelton (Mike) and Jennifer Chernick; her beloved grandchild Abby Funch; numerous nieces and nephews; and many cousins and special friends. She was preceded in death by her parents, sisters Vera and Opal, and brother Lloyd.
The family would like to express special thanks to the amazing team of people at Central Wyoming Hospice. In lieu of flowers, donations to Central Wyoming Hospice are appreciated.
---
Richard E. Dye: Dec. 16, 1933 – Aug. 7, 2021 (age 87)
Richard Emmett Dye of Casper, 87, died Aug. 7, 2021 at his home.
He was born Dec. 16, 1933 in Colorado Springs, Colorado, the firstborn son of Emmett and Viola Petit Dye. Richard was named Emmett after his father, Emmett John. He attended grade Schools in Alma, Fairplay, and Colorado Springs, Colorado. Before graduating high school, Richard enlisted in the United States Navy at Colorado Springs on Dec. 27, 1950. He was assigned to the USS Manchester. He was a Boatswain's Mate Third Class. He mustered out at Long Beach, California on Oct. 28, 1954. After Richard was discharged from the Navy, he received a High School Equivalency Certification on Dec. 15, 1954 and enrolled at Pueblo Junior College in 1955, graduating on June 7, 1957 with an Associates of Applied Science degree. While attending college, Richard worked nights at the Colorado State Hospital and attended classes during the day.
Richard and Charlotte Eastin eloped and married in Raton, New Mexico on June 3, 1955. After Richard graduated, the family moved to Denver, Colorado and Richard worked at General Iron Works as a machinist. He then worked at Martin Marietta Company in the chemical milling department. During this time, Martin Marietta was building the Titan missile. From Denver, the family moved to Matheson, Colorado, where Richard worked in road construction for Rocky Mountain Paving.
In 1975, because of better job opportunities, they relocated to Casper, Wyoming, where Richard worked for Casper Concrete and McMurry Brothers Construction. This was during the "oil boom" and it was very hard to find a place to live, so they bought a trailer house and rented a lot. Later, they purchased a home in Bar Nunn, just north of Casper. In 1986, Richard worked for Natrona County Road & Bridge Department as an equipment operator. Richard retired on Oct. 31, 1996 and he and Charlotte downsized to a condo in Casper.
Fishing was a favorite hobby for Richard and he liked fast cars and watching the drag races. He enjoyed special times of card playing with family and friends, especially pinochle and poker. He also liked playing dominoes.
Richard's wife of 66 years, Charlotte, survives him, as well as a sister, Ida May Nicholl; a son, Rick & Maureen Dye, three daughters, Charlene & Donald Herbort, Karen & Lewis James, and Julia Gail & Ray Savidge; 10 grandchildren; and 18 great grandchildren. He was preceded in death by his parents; two brothers, Dale Dye and Carl Dye; and one sister, Delores Norvell.
Funeral services will be conducted on Friday, Aug. 13, 2021 at 1:00 p.m. at Bustard & Jacoby, 600 CY Ave. in Casper, with Larry Kloster officiating. Burial will follow the services and will take place at Oregon Trail Veteran Cemetery. In lieu of flowers, memorial donations to Central Wyoming Hospice & Transitions, 319 S. Wilson, Casper, WY 82601 would be appreciated by Richard's family.