GOOOOOOD Morning!!!
WOOT WOOT! It's time to CELEBRATE!! The Breeze officially has 1,000 subscribers! We want to say a big thank you to everyone who is here. We could not do this without each and everyone of you. Thanks for subscribing! We are so happy you decided to spend your mornings with us. We love bringing you Casper's light and local news every day. 

Check out what the Breeze blew in for today: read the details on a young girl breaking a world fishing record, read all about the new sidewalks in Evansville, and check out the lineup for Dancing with the Stars in Casper!

Casper should be seeing a high of 86°F today with plenty of lovely sunshine. That Breeze is coming from the NNW at 10 to 15 mph.
Are you on our daily newsletter mailing list? Subscribe HERE for FREE!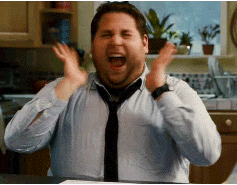 Daily Update
4-year-old breaking a world record
Caroline May Evans caught a two-pound golden trout and submitted it for the International Game and Fish Association Female Smallfry Record. If she officially gets approved, she will have broken the record for the biggest golden trout for anyone under the age of 10 years old, meaning she beat everyone — including the boys — in the age group. Woot woot for girl power!
Click HERE to read the story!
Sidewalks in Evansville?
Have you noticed the lack of sidewalks in Evansville? Well, the town is seeking grants to build a few! Primarily, they want to build sidewalks running north and south to the Evansville Elementary school. This would mean that kids could walk there easier and safer. 
Get the details HERE!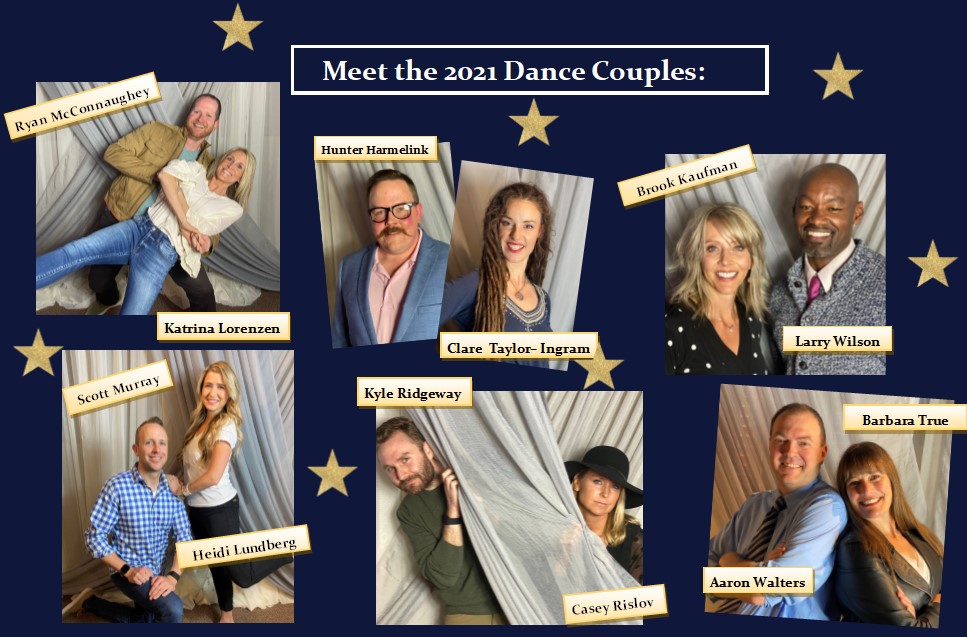 Do you know the STARS of Casper?
Dancing with the Stars of Casper has announced their dancers and judges for this year. All of these amazing people are going to entertain the City of Casper at their annual fundraising event at the Ford Wyoming Center. Do you know any of these popular people that are going to be on the stage? Check out the full lineup here!
See the dancers and stars HERE!
Breezy Job Listings
Campus Services I
Casper College is looking for a full-time Campus Services I who performs general functions related to moving and setting up furniture, equipment and supplies for all campus area/events, and performs these in compliance with all Casper College and Physical Plant policies and procedures.
Theatre and Dance Department Specialist
Casper College is looking for a full-time Theatre and Dance Department Specialist who will ensure smooth day-to-day operation of all office functions within the department including but not limited to box office sales and coordination, public relations duties, scheduling, and clerical duties.
Emergency Medical Services Education Program Director
Casper College is looking for a part-time Emergency Medical Services Education Program Director whose basic responsibilities are to facilitate learning experiences in specific task training labs and in simulation settings.
Professional Castellow Adult Learning Center (CALC) Instructor
Casper College is looking for a full-time Professional Castellow Adult Learning Center (CALC) Instructor who teaches classes for adult students using appropriate teaching methods, prepares teaching materials, accesses student progress, schedules standardized tests and reports scores, maintains accurate records, conducts new student orientation, attends training and meetings, obtains and retains certifications, and conducts outreach.
Preschool Teacher Assistant
Casper College is looking for a part-time Preschool Teacher Assistant for the Early Childhood Learning Center who will assist the teacher during day-to-day functions. This position will cover in the event of an absence from the teacher, work-study, kitchen assistant, or student teacher.
Automotive Technician
Midas Automotive Center is looking for full-time Automotive technician who has five years of experience with all facets of auto repair.
Check out MORE job listings (and find out how you can have your job openings posted) on Oil City's job board here!
What to do in the Oil City? Community Calendar
See the latest Breezy events happening this week in our personally curated community calendar! This week, we've got WCDA Summer Markets at David Street Station, the Back to School Carnival, Wyoming Symphony Orchestra's 4th Annual Pops in the Park concert, Randy Burghardt live at the Beacon Club, and the Wing Ding. Check out all of those events HERE!
Make sure you click HERE to subscribe and get this bright and breezy newsletter sent right to your inbox!
Thanks for spending another morning with us!
Wishing you the best from your Breezy Gals,
Kelly and Tayler