Hello!
It's National Dog Day! Boy oh boy, it's time to celebrate those cute, four-legged animals that steal our hearts! If you have a dog, treat them to something special today! Today, the nation is celebrating man's best friend. (Bonus: Did you know that Labrador retrievers are the world's #1 dog breed? Fun fact of the day!)

Check out what the Breeze blew in today: read all about the Fire Department's new promotion, see all the details on the new weekly event at David Street Station, and check out the backstory on the Commissary Mall.

Casper should be seeing a high of 89°F today with plenty of lovely sunshine and maybe some afternoon clouds. That Breeze is coming from the SW at 10 to 15 mph.
Are you on our daily newsletter mailing list? Subscribe HERE for FREE!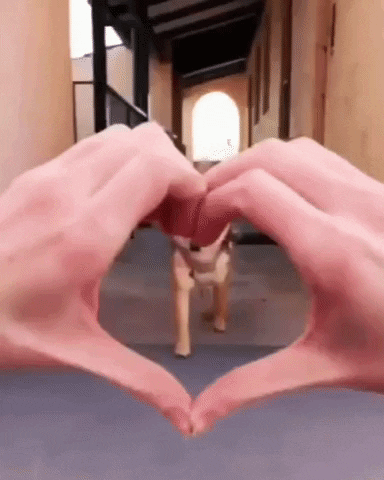 Daily update
The Fire Department is celebrating
Woot Woot! Yesterday, the Casper Fire Department celebrated the promotion of a 13-year veteran of the department. Justin Dykes has been promoted to engineer! Time to celebrate the new title!
See the story HERE!
Teen Social was success and will happen again
Last week, the YMCA put on a Teen Social at David Street Station. The event was a huge success, bringing 245 teenagers, and 408 meals were served. Now, they are planning to continue this every week until September 9th!
Get those details HERE!
Building a new Commissary Mall!
Are you curious what the Commissary Mall used to look like? What was it used for? Now, it is all going to be torn down and rebuilt! But here is a tribute to the history involved in the building before we see it go.
Read it all HERE!
Breezy Job Listings
NEW! – All God's Children by Grace Preschool and Childcare
All God's Children by Grace is looking for a full- or part-time preschool and childcare teacher who is patient and has a love of children! No education or experience necessary! There will be training provided by us, and a background check is required.
Campus Services I
Casper College is looking for a full-time Campus Services I who performs general functions related to moving and setting up furniture, equipment and supplies for all campus area/events, and performs these in compliance with all Casper College and Physical Plant policies and procedures.
Theatre and Dance Department Specialist
Casper College is looking for a full-time Theatre and Dance Department Specialist who will ensure smooth day-to-day operation of all office functions within the department including but not limited to box office sales and coordination, public relations duties, scheduling, and clerical duties.
Emergency Medical Services Education Program Director
Casper College is looking for a part-time Emergency Medical Services Education Program Director whose basic responsibilities are to facilitate learning experiences in specific task training labs and in simulation settings.
Preschool Teacher Assistant
Casper College is looking for a part-time Preschool Teacher Assistant for the Early Childhood Learning Center who will assist the teacher during day-to-day functions. This position will cover in the event of an absence from the teacher, work-study, kitchen assistant, or student teacher.
Automotive Technician
Midas Automotive Center is looking for full-time Automotive technician who has five years of experience with all facets of auto repair.
Check out MORE job listings (and find out how you can have your job openings posted) on Oil City's job board here!
What to do in the Oil City? Community Calendar
See the latest Breezy events happening this week in our personally curated community calendar! This week, we've got Wyoming Symphony Orchestra's 4th Annual Pops in the Park concert, Randy Burghardt live at the Beacon Club, and the Wing Ding. Check out all of those events HERE!
Make sure you click HERE to subscribe and get this bright and breezy newsletter sent right to your inbox!
Time to celebrate man's best friend!
Wishing you the best from your Breezy Gals,
Kelly and Tayler