CASPER, Wyo. — Reports detailing allegations of murder that one Assistant District Attorney called "brutal" and "gruesome" have been released in a case against a Casper man.
Justin Armando Marquez, 40, was charged with Second Degree Murder in the death of Casper resident Ryan Schroeder during a Circuit Court hearing on September 7. During that hearing, Judge H. Steven Brown gave Marquez a bond amount of $500,000 cash only.
Court documents say that Schroeder's body was recovered from creek off of Coal Mountain Road on Aug. 30, 2021, and was positively identified the following day. Police report that the body was found wearing a shirt, shorts, and socks, but no shoes. A subsequent report found at least 25 stab marks found on the victim's shirt in both the chest and back.
Article continues below...
Schroeder had been reported missing to the Casper Police Department on July 6. Family members said that Schroeder had not been heard from since June 24 and that friends had not reported speaking with Schroeder since June 26.
Witnesses close to Schroeder told investigators that he had traveled to the Denver area to sell a valuable coin, but had reportedly been stranded in the area. An affidavit of probable cause filed in the case says that Schroeder had communicated with multiple people attempting to get money or arrange for a ride home. Schroeder had indicated to the people he contacted that he had been "left" in the Denver area.
Police report speaking with two people who claimed that Schroeder had "hitched a ride" with them to Denver, but reported that Schroeder had decided to stay in the area and so they returned after leaving Schroeder at a Denver convenience store.
"Ryan's phone records indicated the last phone call made was on June 26. 2021 at 1038 hours to Justin Marquez," Casper Police write in the affidavit. "Further search showed Justin Marquez and Ryan had exchanged 67 phone calls between June 1, 2021 and June 26, 2021. There have been no phone calls made by Marquez to Ryan's phone after this phone call."
Police say that during an interview, Marquez told them that he had been in Denver at the same time as Schroeder and that the two had communicated via telephone. Marquez claimed that Schroeder had contacted him, trying to arrange a ride. The affidavit says that Marquez reported he declined to give Schroeder a ride, and that the two never saw each other in Denver.
It is subsequently noted by investigators that Marquez then alleged that his phone had malfunctioned and he was forced to get a new phone and number shortly after returning to Casper.
The affidavit goes on to report that witnesses in the Denver area said that they had socialized at a hotel room with Schroeder on the night of June 25, 2021 and into the early morning hours of June 26. The witness said they met a person going by the alias of "The FatMan," who had claimed to be an engineer. Police say that the witness identified "The FatMan" as Marquez through the use of a photograph. Witnesses say that during the night Marquez and Schroeder had been involved in an extended verbal argument.
It is noted in the affidavit that Marquez had identified himself as an civil engineer on social media accounts. Marquez further identified himself as an engineer during the September 7 Circuit Court hearing, saying that he had been an employee of the Wyoming Department of Transportation for approximately five years before being hired at a private company in January of 2019.
During the later morning hours of June 26, witnesses said that Schroeder left the Denver motel with Marquez in a Maroon SUV, and that the pair's stated destination was to return to Casper.
Court documents show that Police knew a maroon 2008 Hyundai to be associated with Marquez, but found that he had not been driving the vehicle recently. An August 20 police search of a private storage locker found the 2008 Hyundai which reportedly had blood visible inside.
"Blood was visible inside the vehicle on various surfaces including blood droplets on the driver's side window and front windshield," the Casper PD affidavit says. "A bottle of window cleaner was found inside the vehicle and streaks were visible on the inside of the passenger front window. The vehicle's license plates were located in the engine compartment and the battery to the vehicle was disconnected."
DNA tests reportedly indicated that the blood had a strong probability of belonging to Ryan Schroeder.
Detectives also say they observed evidence on the vehicle's undercarriage and tires that indicated the vehicle had possibly travelled off-road. A search was subsequently conducted in the area of Coal Mountain road on August 27, near a property associated with Marquez, but searchers came up empty-handed that day.
On August 28, another vehicle associated with Marquez was under electronic surveillance and was observed to make a loop in Natrona County, with the route including Coal Mountain Road. Another search of Coal Mountain was then conducted on August 30.
The discovery and recovery of Schroeder's body was conducted by the Casper Police Department with the assistance of the Natrona County Sheriff's Office. Searchers were reportedly aided by a deputy who had previously lived in the area and knew it well.
At approximately 1:31 p.m., search teams located a bloodied towel at an abandoned homestead camp off of Coal Mountain Road. Schroeder's body was located a short distance away on the edge of the homestead.
A cut barrel was present at the scene that investigators say was used to burn items. Items listen in the affidavit as being discovered at the burn site included a size 5xl polo shirt, a wooden dowel containing a retail UPC code, leather belt remnants, a partial Walmart receipt, and blue plastic drawstrings from a garbage bag.
Also found at the site was an LG cell phone battery, a white charging cord, an empty bleach bottle, a book of matches, a lighter, and a silver folding knife.
Officers also report multiple items being found during a search of Marquez's home, including a receipt from a Casper retailer showing the purchase of a wooden dowel, showing the same UPC code as the one attached to the dowel found at the Coal Mountain Road scene. Other items of note included shirts in size 5xl, a box of plastic trash bags with blue drawstrings, and an LG cell phone with missing battery.
During the September 7 hearing, Gillette-based attorney Joshua Taylor, who appeared on the Marquez's behalf for issues of bond only, told the court that the suspect had no previous violent crimes on his record. Taylor also said that Marquez owned property in Natrona County, and had several family members living in the community. During the same bond hearing, an Assistant Natrona County District Attorney called the allegations against Marquez "disturbing," "brutal," and "gruesome."
It is expected that Marquez will be scheduled for a preliminary hearing to see if the charge against him will be bound over to Natrona County District Court.
All of those cited or arrested are presumed innocent until convicted in a court of law. Charges are subject to change following official filings from the Natrona County District Attorney's Office.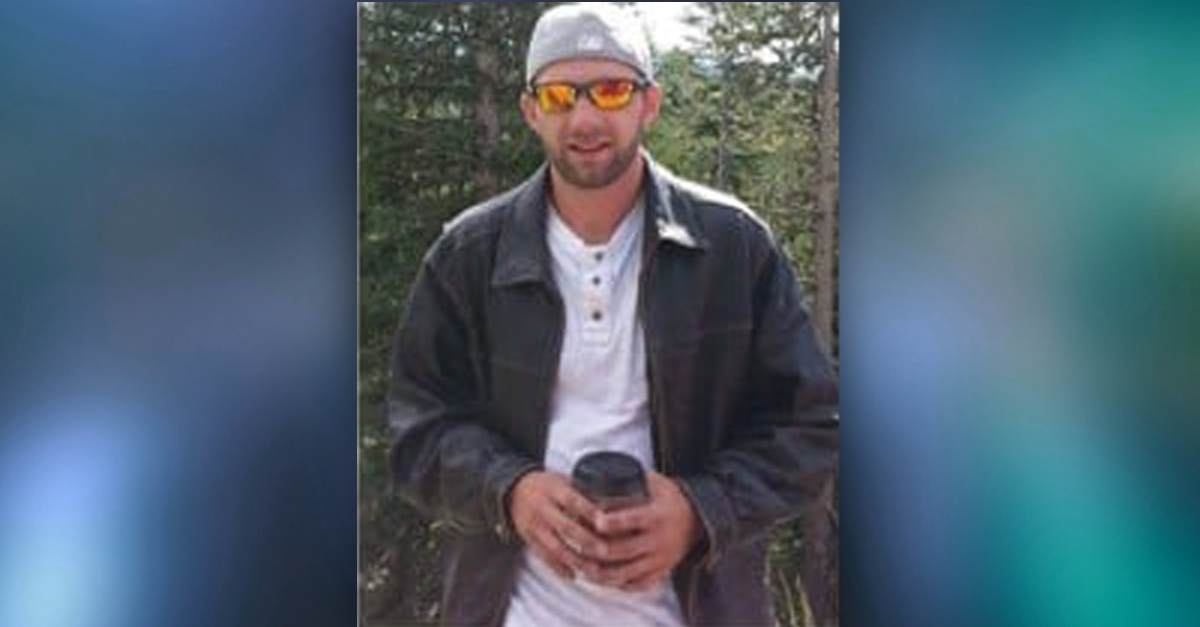 ---
Editor's Note: A previous version of this article incorrectly listed the bond amount as $50,000 instead of $500,000. This error has been corrected.