Lynn R. Ferguson: November 19, 1948 – September 4, 2021 (age 72)
Lynn was born in Powell, Wyoming September 19, 1948.
On September 4, 2021, his tired heart stopped.
Article continues below...
We lost a cherished friend, loving husband, father, father-in-law, brother, uncle, cousin . . . He was known by many for years of service to Halliburton, the beautiful pictures he took, and his knowledge of past events.
His memory will live on and his legacy never forgotten.
He is survived by his wife Linda, son Christopher Ferguson (Kim), daughter Becca Vance, grandchildren Corina and Katrina Gard and Xavier Vance, brothers Robert (LaRae) Ferguson and Edward Ferguson, and a handful of cousins.
---
Russel K. Farrow: July 8, 1938 – September 4, 2021 (age 83)
On Saturday, September 4, Russel K. Farrow went from the arms of his beloved wife of 61 years straight in the arms of Jesus his Savior.
Russel was born to Ivan "Lynn" Farrow and Ruth (Mitchell) on July 8, 1938 in Mason City, Iowa. Russel enlisted in the National Guard at age 16 with special permission from his mother. It was at age 16 that he also graduated from Adel Highschool Class of 1956. Russel had a very distinguished military career. For 22 years he served his country. He was known as a mustang. He began his career as enlisted military police. He then proceeded to Warrant Officer for nuclear weapons, attaining the rank of Warrant 2. He then received his direct commission as an Officer, retiring as a Major.
While in the Army, he received the following recognitions: Sharp Shooter, Army Commendation Medal, National Defense Service Medal, Bronze Star Metal, Armed Forces Expeditionary Medal, Vietnam Service Medal, Vietnam Campaign Medal, Good Conduct Medal, Vietnam Cross of Gallantly, Over Seas bans and Meritorious Service Medal.
While in the Army, Russ graduated from the Chaminade University of Honolulu with a Bachelors Degree in Business and a Masters Degree in Business from the University of Iowa.
The military was not Russel's whole story. After retiring at the ripe old age of 38, he and Bev bought a farm in Rockwell, IA. While farming, he also worked at North Iowa Area Community College, teaching agriculture. He then became a loan officer for Farm Credit. He was employed there for 17 years, beginning as a loan officer, transferring to Human Resources Training and Development.
It was in 1994 that Russel and Bev moved to Casper, WY, where Russel was employed with Western Vista Credit Union, Highland Park Church, and completed his certification as a financial planner.
Russ spent his retirement years volunteering at Vita at Davis Mothan Air force base the past 20 years, doing taxes for military personnel.
Russel was a devoted, loving and proud family man. He received his strength and support from his wife of 61 ½ years and in return he gave her his strength and confidence. Theirs was truly a match made in heaven. To this union two daughters were born: Becky and Melinda. He was always proud of his girls and supported them unconditionally.
Russel accepted Jesus as his Savior in 1974. He was a faithful and loved servant. He served God as a Sunday School teacher, educational director, Bible study teacher, Deacon, and church financial officer. He was a member of Toast Masters and loved flying airplanes.
His pride and joy was first and foremost the love of his life Beverly, followed closely by his daughters, grandchildren and great-grandchildren.
Left to cherish and celebrate his life is his wife Beverly (Waters) Farrow; daughter Becky (Farrow) Hansen; son-in-law Steven Hansen; grandson Garth Steven Hansen (Michelle); granddaughter Skye Mahalia Hansen-Long (Christopher); great-grandchildren Garrett, Kayden, Gavan, Gage, Carson, Connor and Summer; brother Pete (Barb) Farrow; nephew Bruce Farrow; aunt Helen Peterson; and uncle Donald Farrow.
He is preceded in death by his daughter Melinda Farrow, his brother LeRoy Farrow, parents Ivan Lynn and Ruth (Mitchell) Farrow, grandmother Irene Fuhr and numerous aunts, uncles and cousins.
In lieu of flowers, the family requests donations to be made to Disabled American Veterans or the Children's Miracle Network Hospitals.  
Arrangements are entrusted to the care of Bustard & Jacoby Funeral Home, 600 CY Ave., Casper, WY 82601. 
---
Rosanne Theresa Lara: October 2, 1949 – September 6, 2021 (age 71)
Surrounded by her family and friends, Rosanne Theresa Lara passed away on September 6, 2021. Rosanne was a woman of strong faith and tireless dedication to her family. She was married to her devoted husband, Mark Joseph Lara for 53 years. They met as young teenagers in Casper, WY, where they eventually married and built a family of three children and a life of love driven by faith and strong principles.
Rosanne was known for her persistent love, devotion, and commitment to all of her family and loved ones. She enjoyed cooking, mentoring, spending time with her grandchildren, and traveling. A member of the Telephone Pioneers, Rosanne worked under the Communication Workers Union starting out as an operator for Mountain Bell and transitioning into administrative services for U.S. West Communications and Qwest, where she retired with 30 years of service. Rosanne was raised in the Catholic Religion at Saint Anthony's Church, where she received her sacraments and was later married. She was a strong witness to the Catholic faith, mentoring many and leading by example.
She is preceded in death by her father John Linus Gallagher; her mother Eva Elaine Rossow; her brothers John Gallagher Jr., Michael Gallagher, and Christopher Gallagher; and her sister Marguerite Stone. She is survived by her husband Mark Joseph Lara; her daughters Suzanna Morrison (Jason) and Bonnie Lara; her son Mark Lara; her grandchildren Cheyenne (Morrison), Lehnen (Patrick), Brianna (Lara) Kumba (Jake), Taylor (Kalivas) Keller, Mackenzie Morrison, and Bailey Bell; her brothers Patrick Gallagher (Terry) and Haw Gallagher; her sisters Mary Fenton (George) and Suzanne Larsen; her great-grandchildren; and numerous in-laws, nieces and nephews. She will be greatly missed and always loved.
Arrangements are entrusted to the care of Bustard & Jacoby Funeral Home, 600 CY Ave., Casper, WY 82601.
---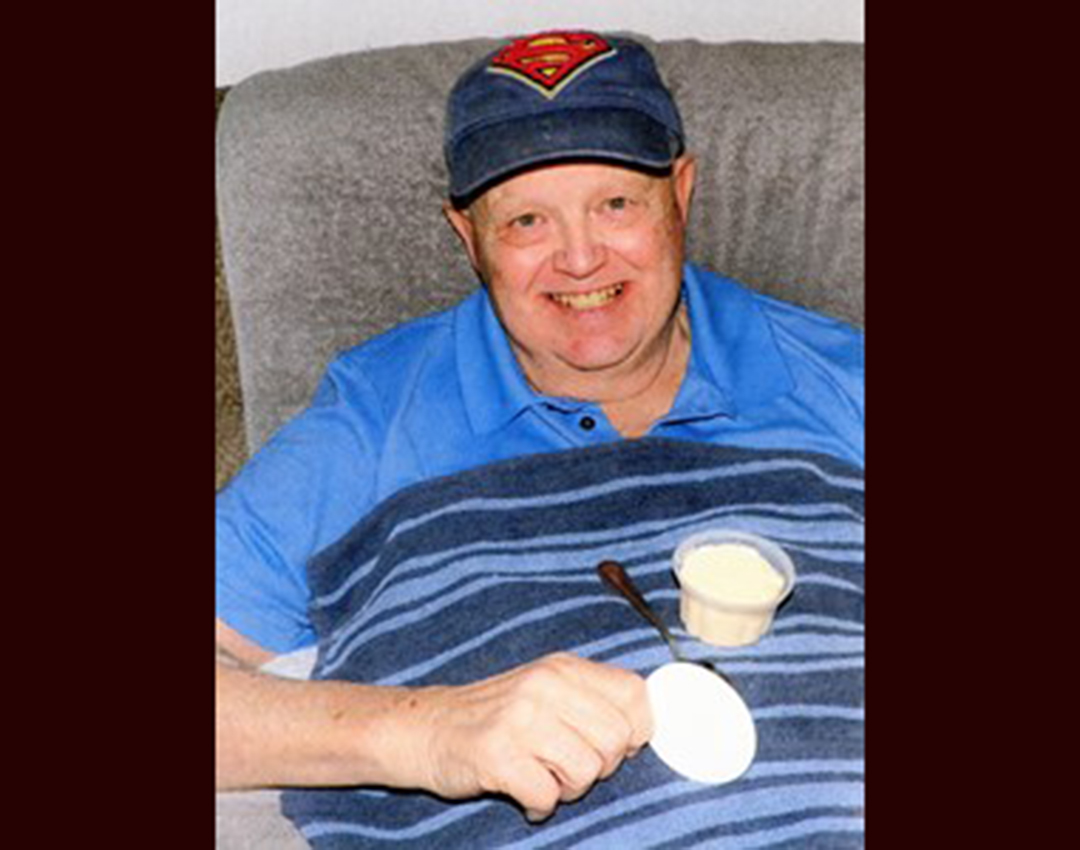 Rex Osborne Hoff: 1937 – 2021
Rex died at home on September 7, 2021. He was born in Casper October 13, 1937, attended public schools in Casper, and spent most of his life in Wyoming. He served in the Army in Ft. Riley, Kansas during the Vietnam War. He is survived by his wife Helen Hoff, whom he married on July 6, 1979.
Rex was a self-employed CPA. He climbed mountains. His name is in the online Devil's Tower register for three climbs — he was on top of Cloud Peak the day Neil Armstrong walked on the moon. He climbed Shiprock in New Mexico before climbing was banned. While particularly fond of Mount Moran in the Teton Range, he considered the Snowy Range west of Laramie, Wyoming his "playground."
He also sailed his Hobbi Cat and competed in regattas. He spent time with his wife in Utah, the Four Corners area and Wyoming looking for American Indian rock art. He fished, hunted and after retirement created pastel drawings.
He is predeceased by his parents; his first wife Betty Hoff; and his grandmother Ann Watts, who raised him.
He is survived by cousins in California and Idaho as well as friends who will miss him.
No services are planned at this time. He will be cremated and his ashes spread in a private ceremony. In lieu of flowers, please donate to the Casper Senior Center.