Hello,
What is today? Thursday? No, it's Friday Eve! We are so excited that the week is almost over. Although the week has been short, it does not stop us from wanting another weekend, so in order to make the weekend seem even closer, let's call today Friday Eve. We are on the eve of greatness!

Check out what the Breeze has in store today: read all about how the weather has gone from one extreme to another in just a year, get all the details on the last Teen Social at David Street Station, and check out the story about the new fences to protect the wetlands at Morad Park. Don't miss today's featured event that will offer a FREE drink to first responders!

Casper should be seeing a high of 94°F today with sunny skies. That Breeze is coming from the WSW at 10 to 20 mph. 
Are you on our daily newsletter mailing list? Subscribe HERE for FREE!
Daily Update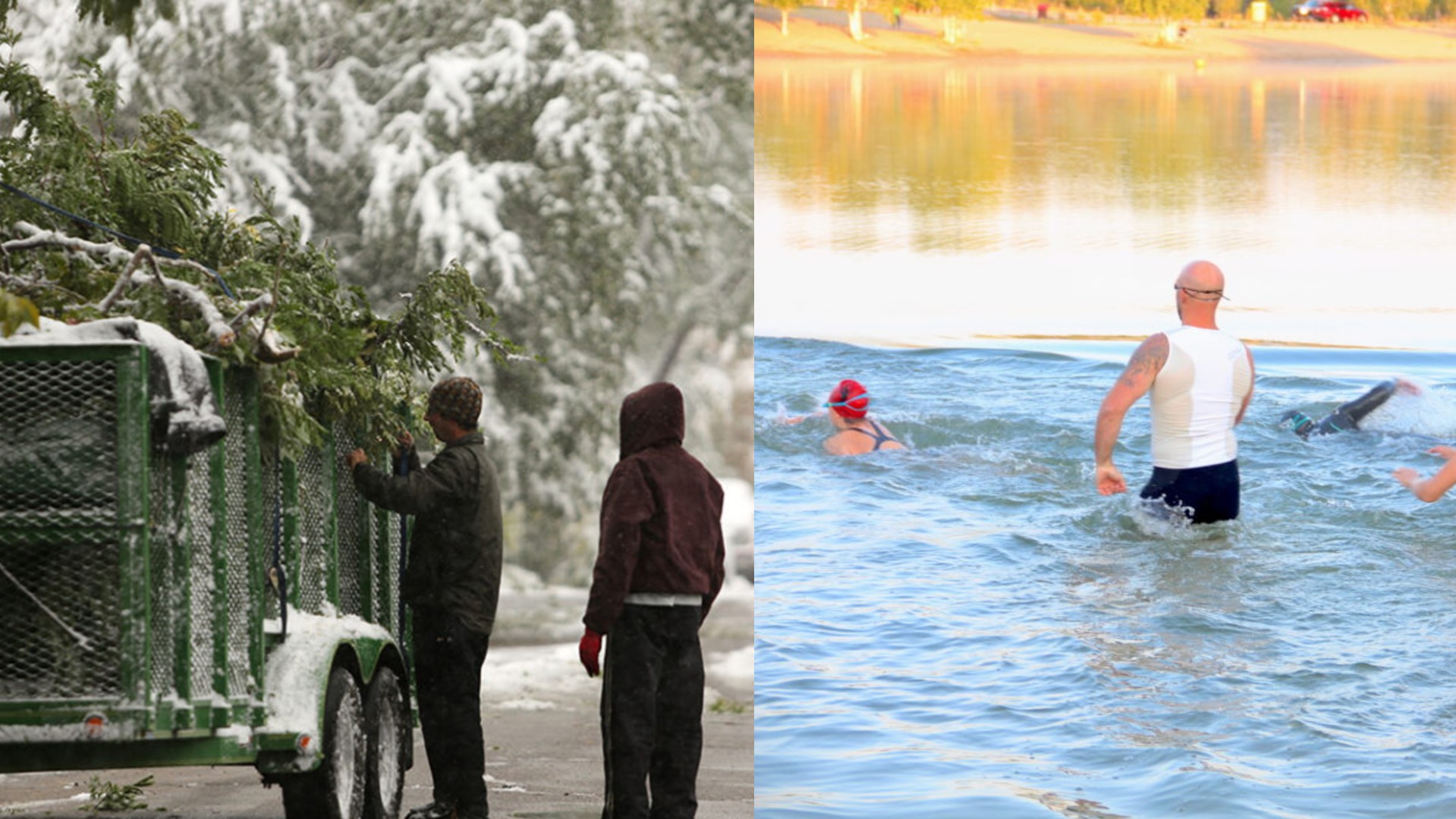 Record heat after record snow!
Today the temperatures are getting HOT in Casper. It will be the hottest day on record for this late in the season. All this heat just a year after the record snow that happened last September. The weather in Wyoming sure is unpredictable!
See the story here!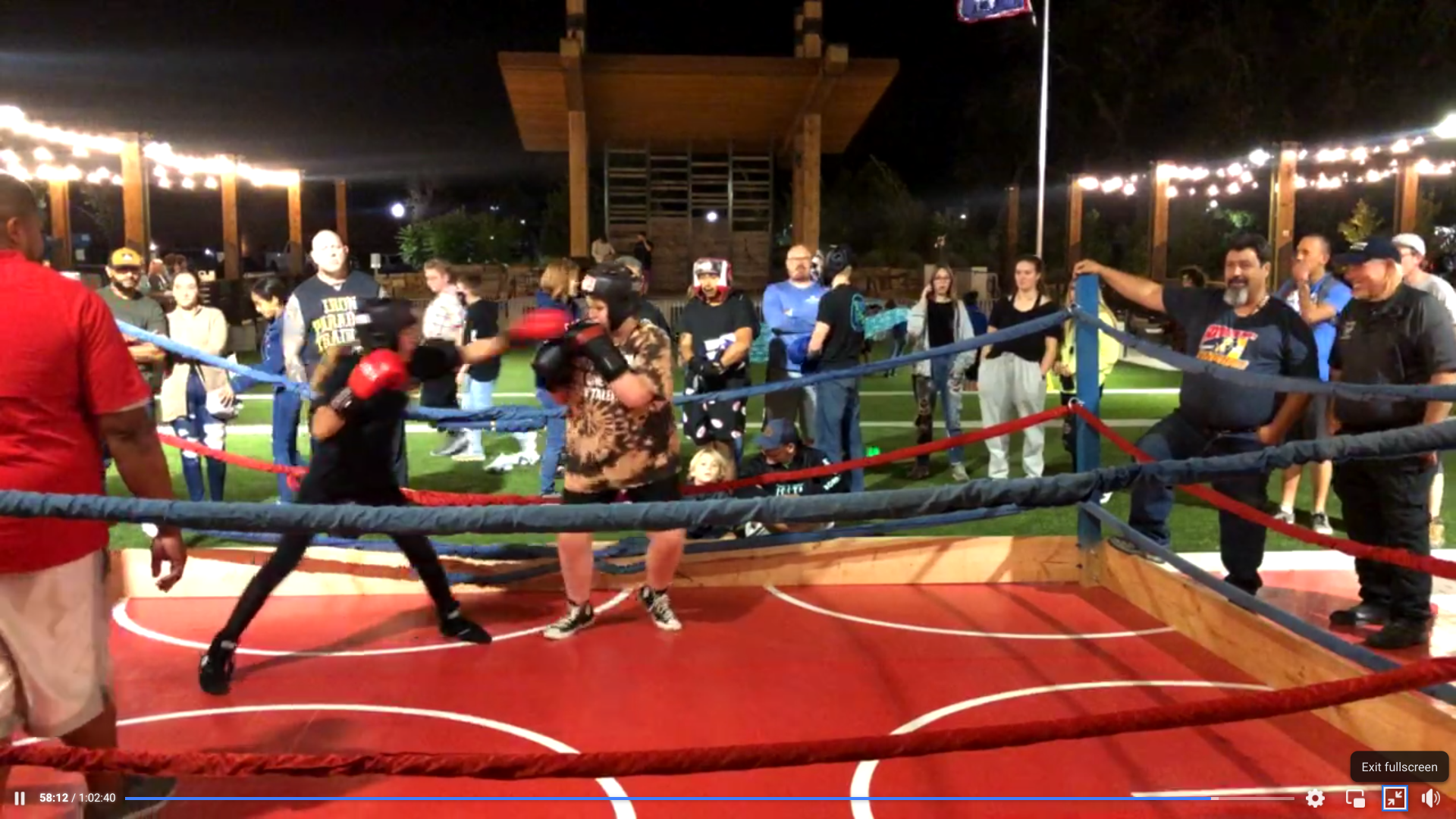 One Last Teen Social
Last week, the FREE boxing match brought many people to the teen event. The mayor is hoping to see a similar turnout this week! Woot woot! Here's to helping teens!
See detail here!
Protect the wetland!
The Murie Audubon Society got its proposal to put up fences to protect some of the wetlands in Morad Park approved. This will help the water fowl keep their habitat. After the project is over, there will be learning opportunities for kids.
Get the full story here!
Featured Event: Free Drink for First Responders
Are you a first responder?
This Saturday on 9/11, The Michael Houck Real Estate Team and Frontier Brewery are giving back to those who have dedicated their lives to this country and the community!
Time to say thank you!
First responders have always played a large role in keeping our community safe. Throughout the last year, they have been on the front lines with COVID-19 and other emergency events. In recognition of the 20th anniversary of 9/11, first responders will receive a FREE pint of beer or soft drink.
Get those Details!
First responders can stop in anytime from 11:00 a.m. to 10:00 p.m. By offering a free drink to first responders, these local businesses hope to show their both remembrance for 9/11 and their appreciation for everything that first responders have continued to do for the community since then.
But wait, there's more!
Not a first responder? No problem! There are still fun events happening at Frontier Brewery. They will also be hosting Papa's Pork Chops from 11:00 a.m. to 7:00 p.m. While you are there, you can catch the UW Football game from 11:30 a.m. to 2:00 p.m. and see Chad Lore, Wyoming's one-man band, starting at 6:00 p.m. Families and patio pups are also welcome! 
Breezy Job Listings
NEW! – Administrative Assistant- Retirement Plans
Hilltop National Bank is looking for a full-time Administrative Assistant- Retirement Plans who provides assistance to the Retirement Plan Trust Officer in account file management services. This person will assist with administration of employee benefit accounts including 401(k) and Profit Sharing Plans, help the officer with servicing needs related to retirement plans, and prepare participant communications for loans and distributions.
NEW! – Administrative Assistant – Personal Trusts
Hilltop National Bank is looking for a full-time Administrative Assistant- Personal Trusts who provides administrative support for a designated Trust Officer to include preparation of investment portfolio reviews, investment research and portfolio realignment as requested. They will also prepare data for operation processing and retrieve and compile data for designated accounts.
NEW! – Lead Teller
Hilltop National Bank is looking for a full-time lead teller who will process checking and savings deposits and withdrawals, cross-sell bank services, accept loan payments, and approve items under pre-arranged limits and guidelines. Various other duties as assigned by the supervisor. Excellent customer service skills and aptitude for figures is a MUST!
Psychiatry Assistant
Wyoming Behavioral Health is looking for a full-time Psychiatry Assistant who will assist the Psychiatrist as they deem appropriate. Each provider has a different work style which will require the assistant to be flexible and adapt to an evolving work environment.
Benefits Administration
Wyoming Machinery Company is looking for a full-time Benefits Administration who will be responsible for daily benefits operations, including all benefit reporting and billing. They will also deal with employee and vendors issues.
Journeyman Electrician and a Journeyman Foreman
American Southwest Electric is looking for a full-time Journeyman Electrician and a Journeyman Foreman for a new construction project located in Casper, Wyoming. Be a part of the making of something in our beautiful Oil City!
What to do in the Oil City? Community Calendar
See the latest Breezy events happening this week in our personally curated community calendar! This week, we've got Mars exploration, Kids Fest, Dog Racing, Holistic Fair, and live music from Kip Moore. Check out those events HERE!
Make sure you click HERE to subscribe and get this bright and breezy newsletter sent right to your inbox!
Have a great Friday Eve!
Best from your Breezy Galls,
Tayler and Kelly