Hello,
"Mamma Mia, here we go again!" Today is the first REAL Monday of the week and we are already feeling it. It is also the first snow of the season! Woot woot! Time wax our skis and get ready for a ride down the mountain. Additionally, this week is the first showing of the Casper College musical Mamma Mia! I hope to see you all there starting Thursday!

Check out what the Breeze has today: read the story on the weeping angel that went up yesterday, get all the details on the five business finalists, and check out the new play at Stage III. 

Casper should be seeing a high of 31°F today with clouds. It will start off with light snow flurries and turn into a heavy snow. It should accumulate 1-3 inches today! That Breeze is coming from the NNE at 20 to 30 mph with occasional gusts of 40 mph. Hold on to your hats today and travel safely. 
Are you on our daily newsletter mailing list? Subscribe HERE for FREE!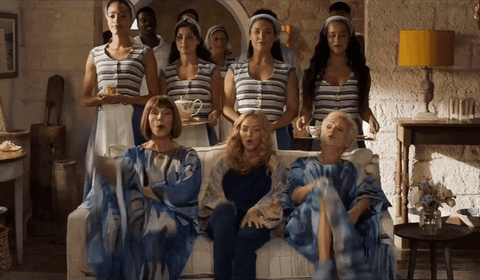 Daily Update
Weeping Angel watching over McKinley Street
Yesterday, Jessie Bell made a new installation to her yard! She built a weeping angel out of scraps, pool noodles, Styrofoam, and concrete. The angel weights about 350 pounds. We LOVE hearing how local artists can turn scraps into art!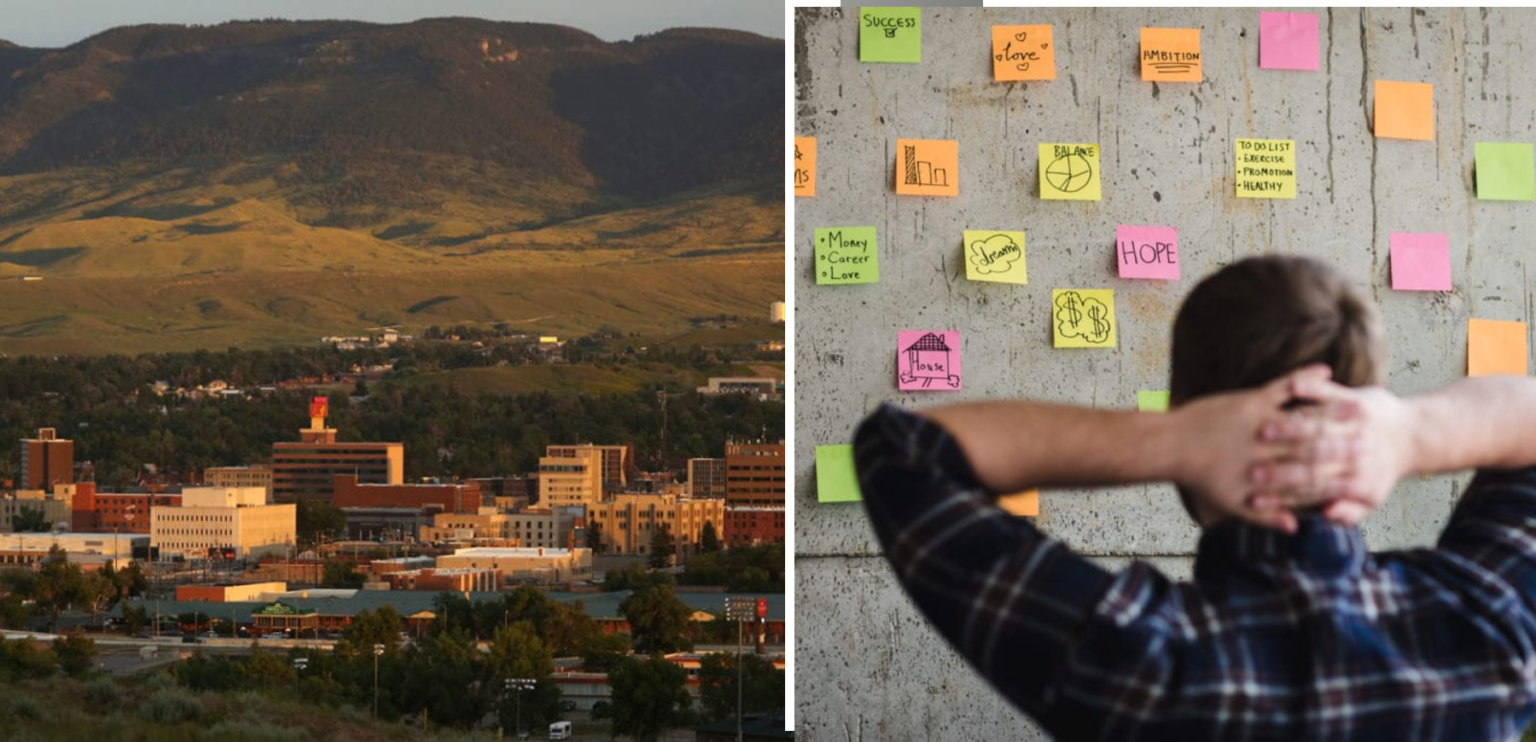 Five business finalists
Visit Casper has picked five finalist for their business challenge. The companies — C Bracket Horse Barn, Turn on the Dark Entertainment, Old Town Family Fun, Alcova Resort, and Barbarian Roasters — will all face another panel of judges soon, but they made it this far! 
Spooky but good!
The new hit drama, "The Mystery of Irma Vep – A Penny Dreadful," the "definitive spoof of Gothic melodramas," is coming to Stage III this Thursday. All proceeds from this special performance will benefit Joshua's Storehouse. 
Tayler's Featured Event: Wind City Stiders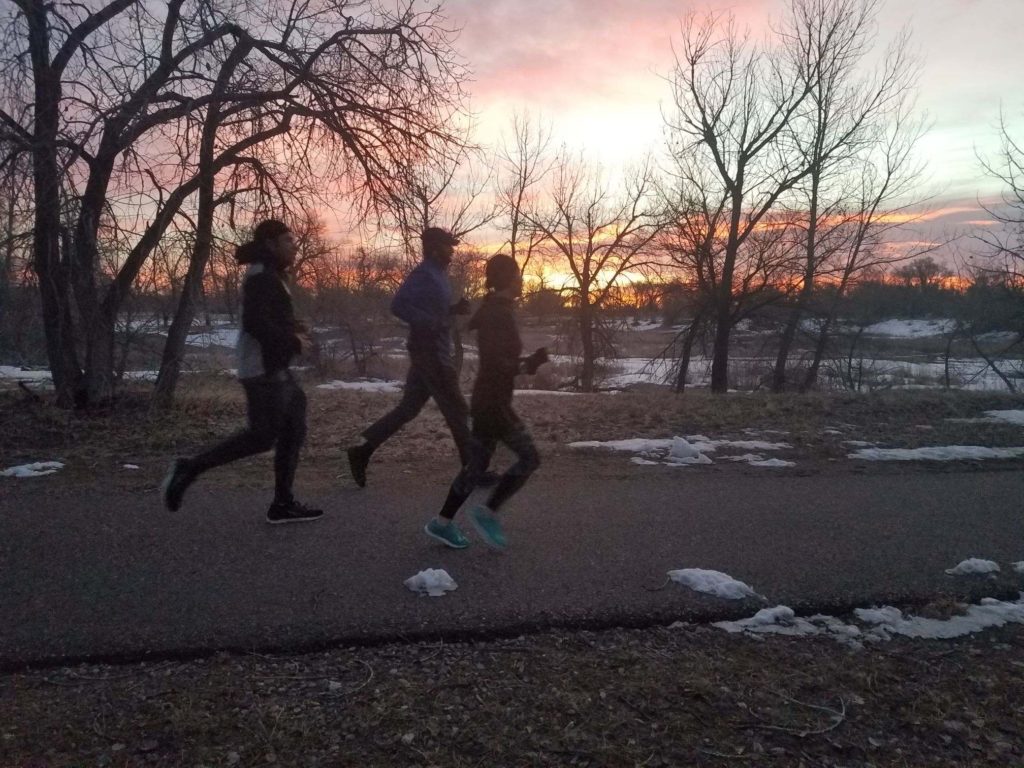 Costume run???
There are two races scheduled for this Fall!!! Woot woot, our time outside is not over! The first race is planned for October 30! Yes, Yes, Yes! It is going to be Halloween themed! Half Town Half (half marathon and 10K, costumes encouraged)!
Run for a cause!
Up next is the Thin Blue Line 5K on Nov. 13, 2021!! This event also has some cool things happening. … Can you guess what the event is supporting just based on the name??? All proceeds will be donated to Natrona County law enforcement!
Who is the group?
Windy City Striders is a nonprofit running club! The races are open to walkers/runners, kids, strollers and dogs! It's time to run our hearts out! I hope to see you at these events that are sure to be fun!
Breeze Job Listings
Casper/Natrona County International Airport Electrician
Casper/Natrona County International Airport is looking for a full-time Electrician. Work includes residential and commercial remodel work, airfield maintenance, HVAC maintenance, lighting, motor repair, as well as any general maintenance duties. This is a job for a jack of all trades!
Account Manager
Eric Brinkerhoff is looking for a full-time Account Manager for his local State Farm insurance office who will be responsible for customer-focused, needs-based review processes to educate customers about insurance options and will work with the agent to establish and meet marketing goals.
Senior Tax Accountant
True Oil LLC is looking for a full-time Senior Tax Accountant who will be responsible for assisting with the timely and accurate filing of federal, state and local tax returns for the various True companies and individuals to comply with the requirements of the various taxing authorities
Network Specialist
St. Anthony Tri-Parish Catholic School is hiring for a year-round, full-time Network Specialist who will provide oversight, management and support for the network and other technical systems. The successful candidate will be able to minimize significant technical downtime, as well as keep the school technologically current.
Market Manager
Wyoming Food for Thought Project is looking for a part-time Market Manager. They will be responsible for promoting and running all of the Farmers Markets Wyoming Food for Thought Project manages — especially the Mobile Market, Winter Market, and Online Market. The Market Manager will be directly supervised by the Executive Director and the Director of Horticulture and will work closely with all staff!
Program Coordinator
Wyoming Food for Thought Project is looking for a full-time Program Coordinator who will report directly to the Executive Director, and will be responsible for the programs such as food bags, summer children's activities, community engagement events like community dinners, etc. I mean, who doesn't want to be a part of helping the community?
Bulk Equipment Operator
Rock Hard Cementing is looking for a full-time Bulk Equipment Operator who will be able to rig up and maintain equipment and assist the operator in daily functions. Someone who is reliable and available for work when called upon, and most importantly is a team player who cares about the vision of Rock Hard Cementing!
Check out MORE job listings (and find out how you can have your job openings posted) on Oil City's job board here!
What to do in the Oil City? Community Calendar
See the latest Breezy events happening this week in our personally curated community calendar! This week, we've got Painting Pumpkins, Thankful Thursday, Piano Friday, Breast health, and another craft fair! Check out those events HERE!
Make sure you click HERE to subscribe and get this bright and breezy newsletter sent right to your inbox!
Mamma Mia!
Wishing you the best,
Tayler