CASPER Wyo. — Bikes, Barbies and unicorn scooters were rolled out by the dozens on Tuesday and Wednesday as the Salvation Army of Natrona County handed out donated Christmas gifts for families in need.
"We have a total of 139 families, plus some others that called in later," said Major Timothy Simeroth on Wednesday. About 375 kids belonged to those families, he said.
The gifts are the result of the annual Angel Tree Program, which allows citizens to fill wishlists for families.
Justice Christopher arrived to pick up gifts for his three kids, ranging in ages from 2 to 5.
"This means a lot to me; I'm kind of struggling," he said. "I'm a single dad."
His daughters asked for scooters, which they received.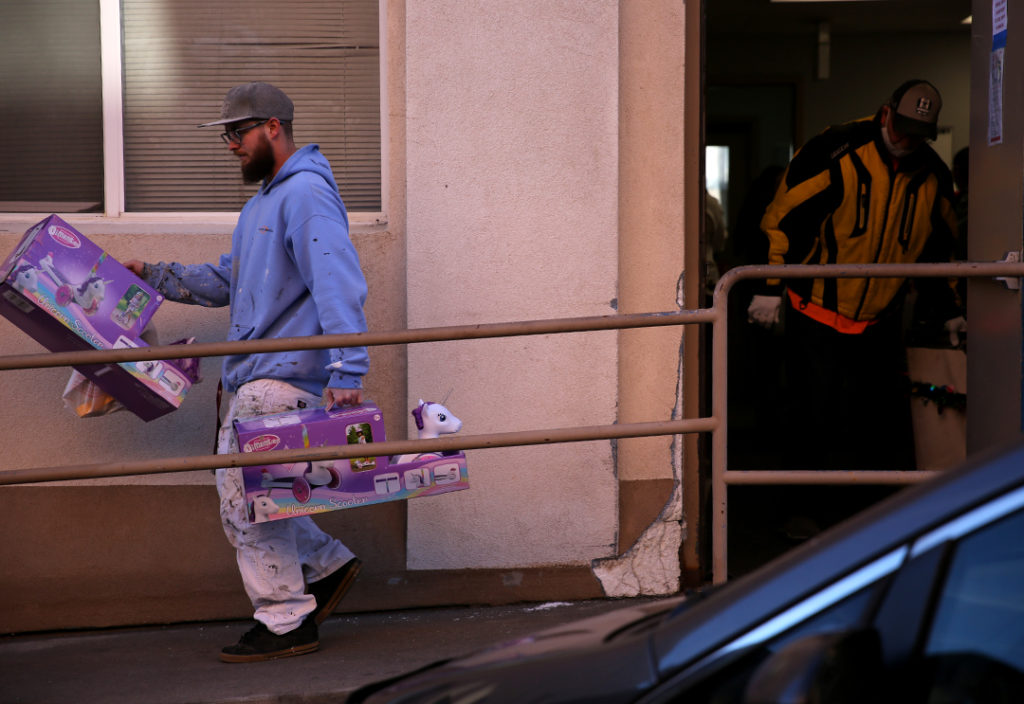 Both requests and donations were up this year, said Simeroth. However, money taken in from the annual kettle drive decreased.
On Thursday morning, the Salvation Army will again partner with Joshua's Storehouse to distribute Christmas meal food boxes starting at 9 a.m. They expect around 500 people to line up for the boxes.