CASPER, Wyo. — It's the moment we've been waiting all year for! Who won the annual TwinkleMap Competition?
First, let me tell you what the TwinkleMap is: it's a map created by the citizens of Casper! You get to submit your house — or your neighbor's house — to our website at https://oilcity.news/christmas-lights/, then it gets put on our TwinkleMap, which shows where every house that has Christmas lights is at.
All week, people have been submitting photos of their favorite Christmas lights and now it's time to reveal the top five winners with the best Christmas lights in Casper — and Mills, Bar Nunn, and Evansville! (Don't worry, we didn't forget you guys either!)
There were so many great Christmas lights this year that the competition was really tough, but here at Oil City News we pushed through hundreds of photos, we visited the houses on the map, and we are here to officially report the winners of the best competition of the year. So, let's get to it!
And if you didn't win, trust us: we can't wait to see what you guys plan for next year!
The Christmas Lights of the season!
1380 Linda Vista Drive wins! Whoever decorated this house really went all out. Everything is covered in lights. If you look closely, you can even see the Grinch off to the right stealing Christmas lights. Congratulations to the winner!
Those elves were hard at work here!
1101 Stafford is bright and blue! They have a beautiful Christmas setup, winning them second place in our TwinkleMap competition!
Light 'em up!
This one at 1867 Breck Ave. wins third place, because who doesn't love Star Wars! The creativity here was out of this world…not to mention that there is a Baby Yoda!
Santa would be proud!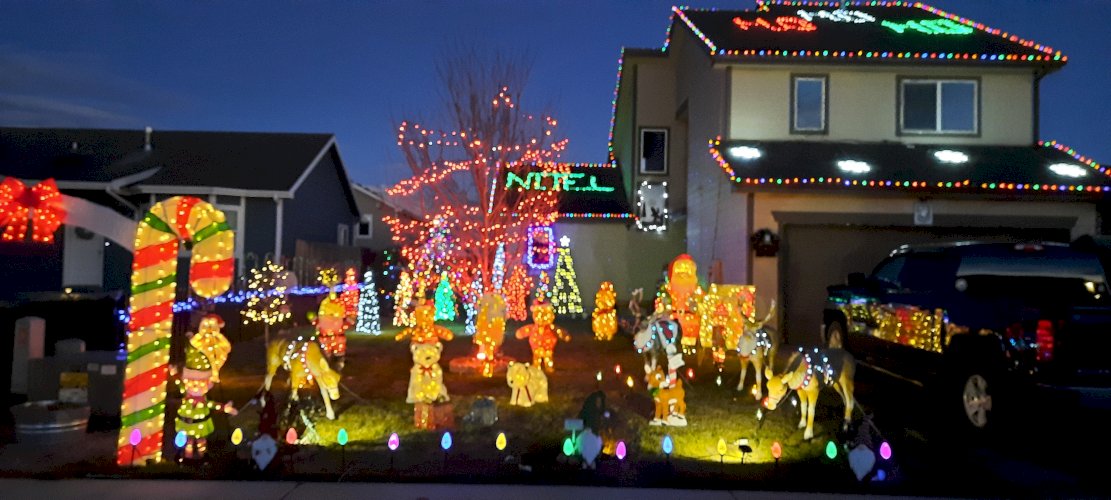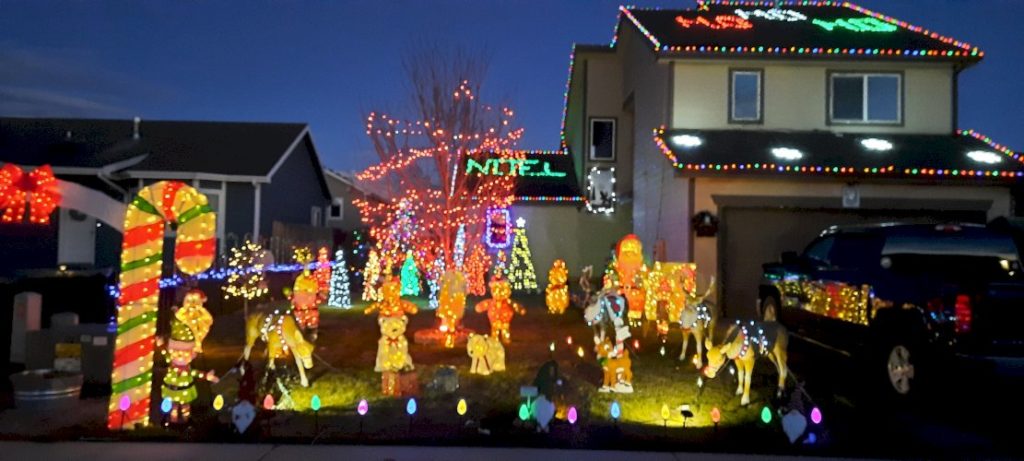 This house at 957 Discovery St. in Mills has all the props! Santa would be so proud of their hard work. Nice to see you on the map and thanks for lighting our streets!
Classic Christmas Lights!
It's not every day that we see Christmas lights done so perfectly! This house at 111 W. 14th St. made the top five because of its elegance! Sometimes you can't help but love the classic and simplistic things, too.
While the competition is over, the TwinkleMap is still up. Go out, see those Christmas lights for yourself tonight, and take pictures and submit them to our TwinkleMap! Have a Merry Christmas!