CASPER, Wyo. — A large group gathered outside the faith-based True Care Women's Resource Center, holding signs and protesting the Supreme Court's overturn of Roe v. Wade, as well as Wyoming's trigger law.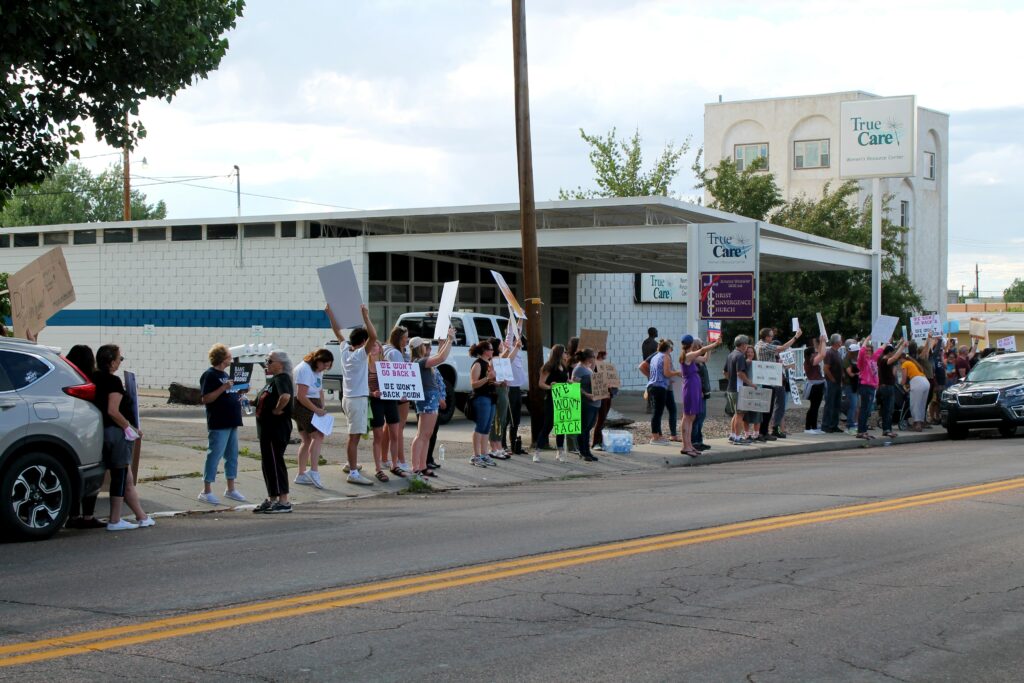 Protestors remained outside of True Care for about half an hour, showing their signs and cheering. Several cars honked as they drove by, recognizing the cause.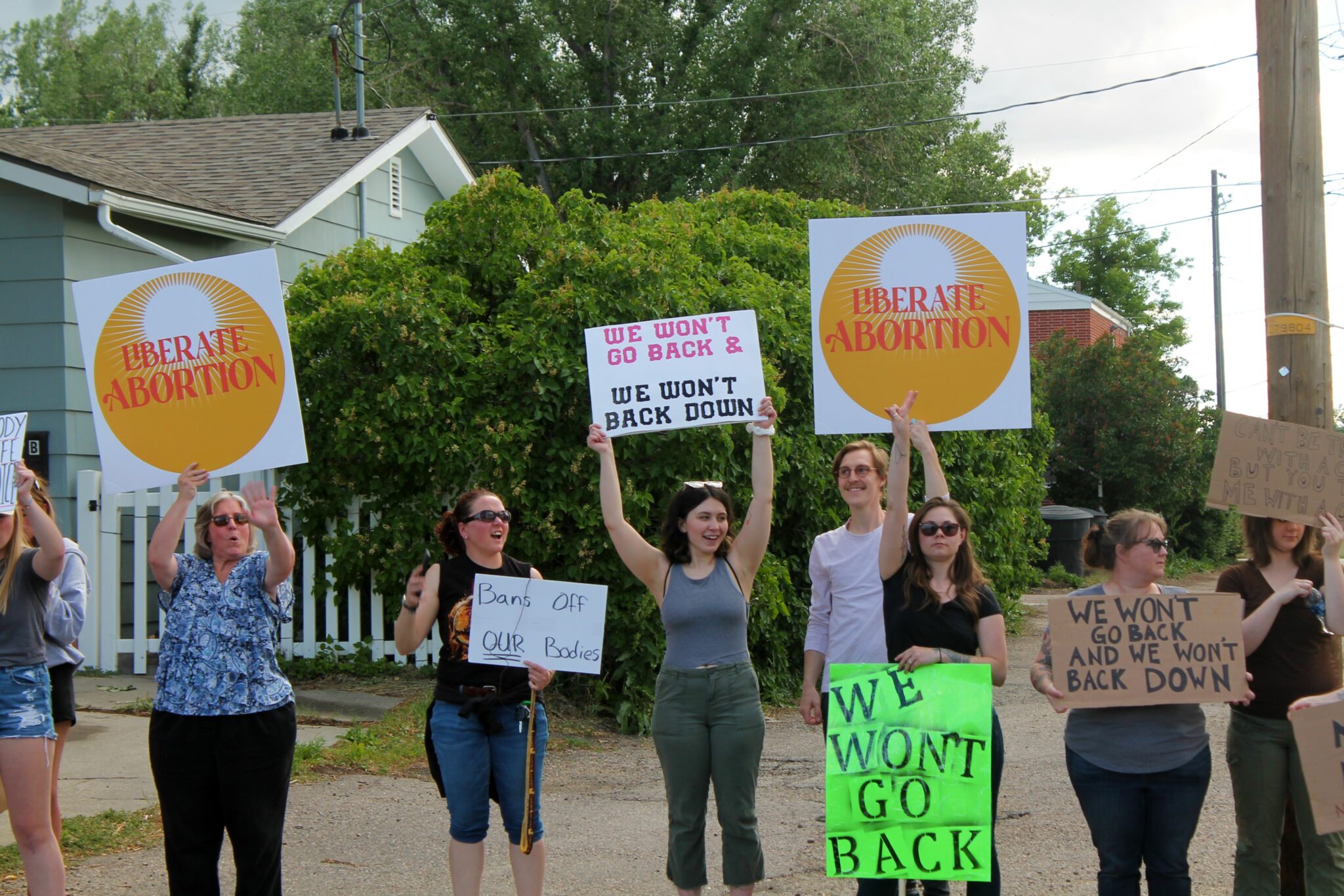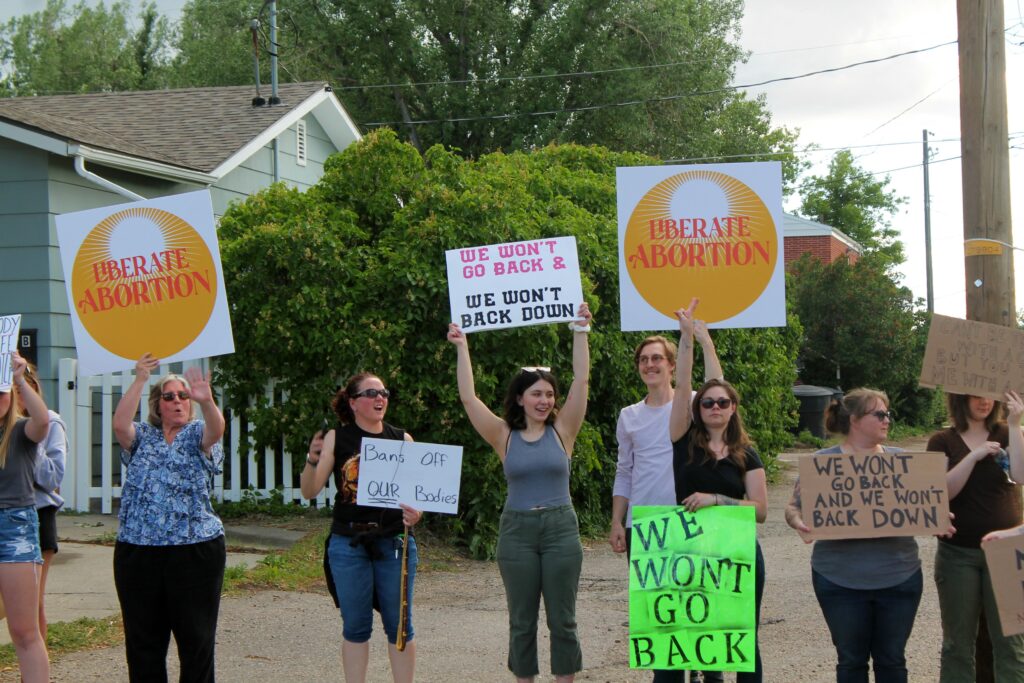 The demonstration came together very quickly, and was arranged over Facebook, said organizer Jane Ifland. True Care was chosen because of its involvement with the church, as well as its refusal to refer or recommend patients for abortive procedures.
"True Care promotes itself as counseling women in pregnancy — not all pregnant people are women," Ifland said. "And they never talk about abortion, and they are all about religion. I don't want that in my public life, and I particularly don't want it governing your body. Just completely unacceptable."
Wyoming's trigger law, which went into effect as soon as the federal ruling was overturned, will outlaw abortion in the state soon. Exceptions to this law are applied "when necessary to preserve the woman from a serious risk of death" or from facing a risk of a serious physical impairment of a major bodily function. This does not include psychological or emotional conditions. There is also an exception to the law in cases of incest.
At least one more protest is in the works. It will be held at noon July 9 at David Street Station. Called "Casper, Wyoming: The Walk For Women's Rights," organizer Quinn Lewis on Facebook said the protest march will head toward the courthouse on Center Street. Participants are asked to bring at least one coat hanger with them "as a symbol for the potential loss of rights for women."
"This is a PEACEFUL protest protected by our rights to assembly, association and speech," Lewis wrote.