GILLETTE, Wyo. — Participants in the Carbon Ore, Rare Earth Element, and Critical Mineral, or CORE-CM, project, are working together to promote business development around energy resources in the Powder River Basin.
Stakeholders met Aug. 30 and Sept. 1 at Gillette College Technical Education Center to support economic development around these resources.
Through networking and discussion sessions, participants shared the successes and challenges they have encountered. They talked about common concerns like how to use wastes from CORE-CM extraction, address supply chain challenges and compete with other countries such as China.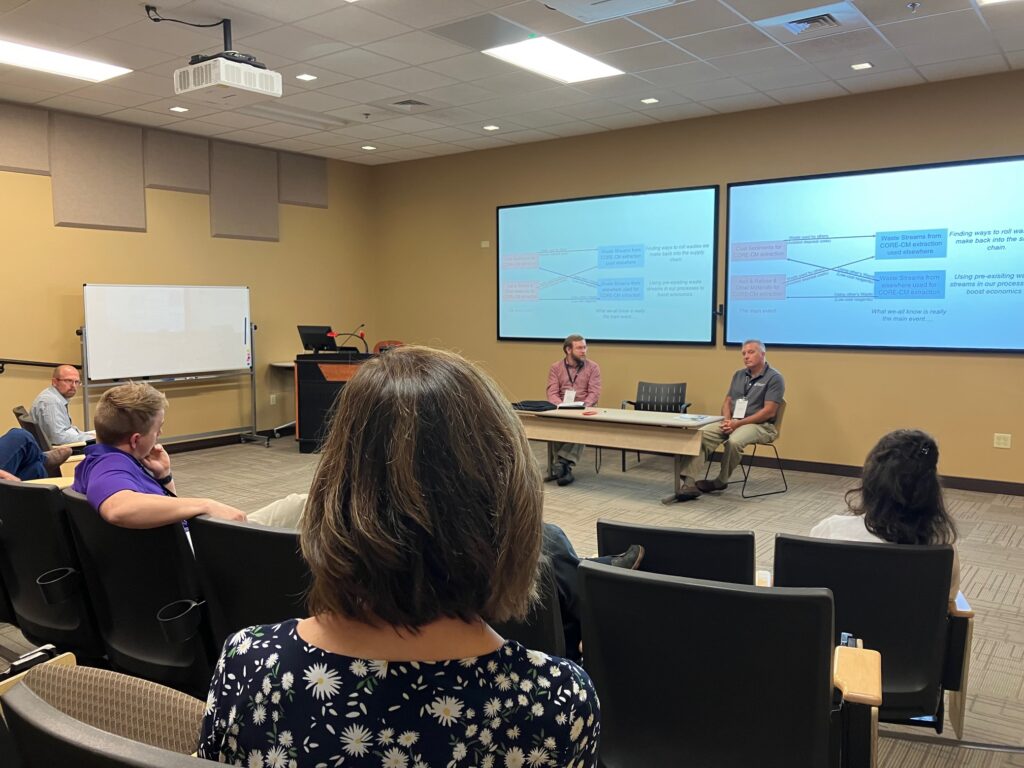 About 75 people attended the annual conference. The Center for Economic Geology Research, with the University of Wyoming's School of Energy Resources, leads the project. The project aims to connect stakeholders to advance CORE-CM technology, infrastructure and workforce.
Campbell County Commissioners Executive Director for Administration Denton Knapp said after the event concluded Thursday that the project provides an opportunity for experts in rare-earth elements and alternative uses for coal, besides thermal, to diversify Campbell County, Gillette and the Powder River Basin.
"This falls into our strategic plan, which we're building on economic development and diversity, and our staple to this point has been agriculture and mining," he said. "And this will create potential supply for new uses for coal."
He said that while the event was very technical, it helped him better understand the critical need to find, mine and manufacture rare-earth elements and find other uses for coal that would avoid importation.
Knapp said the fact that China's control of the most rare-earth elements has military and economic ramifications for the U.S., and he finds that concerning.
"We need to catch up," he said.
The existing coal infrastructure allows the country to repurpose those as mines close, to provide a place for carbon ore research and development at places like the Wyoming Innovation Center.
He encouraged community members to talk with elected officials about energy policy.
"We need to continue the freedom of operations that we've always had [in Wyoming]," he said.
Anyone with questions about CORE-CM in Wyoming can submit them here to research scientists in the Center for Economic Geology Research. Companies and organizations interested in getting involved can contact Erin Phillips, a geologist at the Center for Economic Geology Research, at ephilli8@uwyo.edu.