Brain Injury Advocates of Wyoming would like to invite golfers of all skill levels to join us for our first-ever Golf Tournament on June 10th, 2023! Brain Injury Advocates of Wyoming is a nonprofit organization that serves an average of 730 individuals each year! We serve individuals through Waiver Case Management, Representative Payee Services, Supported Employment, Children's Mental Health Waiver Services, Monthly Support Group and our Durable Medical Equipment Loan Closet.
In the last year, we launched a new website, finalized our organization's first strategic plan, and started two new programs. Funds raised will help us continue to serve the community and work toward our strategic goals!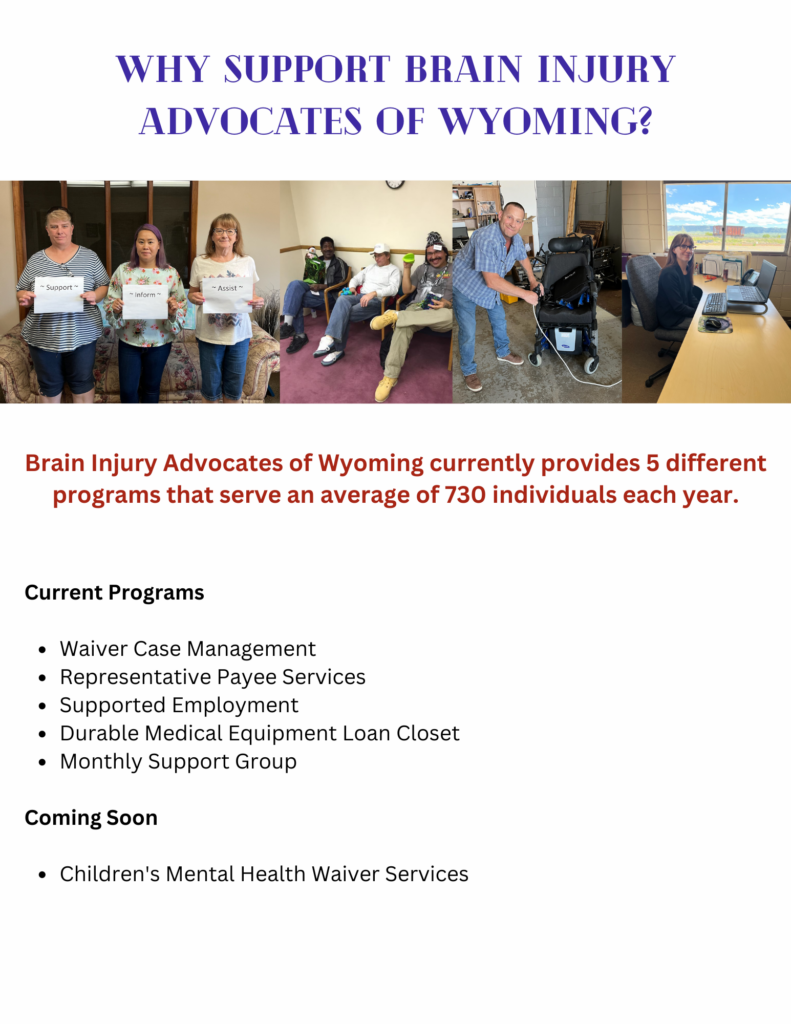 The tournament will be hosted by Three Crowns Golf Club, with registration starting at 7 a.m. and the tournament starting at 8 a.m. There will be a post tournament lunch at noon with a silent auction, followed by an awards ceremony!
Individuals and teams can register on our website at this link or by calling Brandy at 307-277-8575.
PAID FOR BY THE BRAIN INJURY ADVOCATES OF WYOMING
This article is a promoted post. The views, thoughts, and opinions expressed in the text belong solely to the organization that paid for the article, and do not necessarily reflect the views, thoughts or opinions of Oil City News, its employees or its publisher. Please fill out this form if you would like to speak to our sales department about advertising opportunities on Oil City News.