Administrative Assistant, Human Resources
Casper College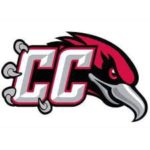 Summary:
The position of Human Resources Administrative Assistant provides operational support and as the customer service liaison for the human resources office.
Responsibilities:
The Human Resources Administrative Assistant serves as the first point of contact for the human resources office. Effective customer service is a must. Basic responsibilities are to coordinate the front office of the human resources department and assist the human resources department with operational duties relating to all aspects of human resources including employee benefits, payroll, recruiting, HRIS, policy and procedures, compensation, training and development, employee records, and compliance.
Essential Duties:
Answer phone and direct calls
Set up new employees and update contact information for all employees in Colleague
Ensures all hiring paperwork is filled out thoroughly and accurately including I-9 and W-4 forms and also maintain I-9 form documentation and E-Verify processing
Assist with the federal work-study and institutional student employee process.
Assist in processing background checks for new employees
Process requests for employee and dependent tuition waivers
Process documentation for authorizing drivers
Distribute incoming mail and process outgoing mail
Answer general HR questions related to open positions, accessing pay information, etc.
Assist with preparation and tracking of recruitment, assist applicants with job applications and keep up to date on open positions
Maintain personnel files of all employees as well as all applicable HR files and databases
Maintain department website as needed
Process P-card and maintain HR budgets (process requisitions, etc.)
Prepare personnel document requests and other projects as assigned
Order office supplies and maintain office supply cabinet (occasional errand running for supplies)
Maintain strict confidentiality
Function as an integral part of the office, providing human resources services throughout the college community
Other duties as assigned
Work Environment:
Typical work environment is an office setting requiring normal safety precautions. Work is usually performed during the normal work day, however, occasional early morning, late evening and weekend work may be required. Short periods of time will be spent outdoors travelling between campus buildings in various weather conditions. Due to busy seasons, there will be specific times of crucial availability when leave time may not be approved.
Physical Demands:
Employee is regularly required to sit, speak, hear, use hands and fingers to handle materials and use computer, feel, and reach with hands and arms. Occasional lifting of up to 10 pounds may be required. Less frequent lifting of up to 25 pounds may be required (office supplies, paper boxes, etc.). Visual requirements require close-up, distance, and ability to focus.
Minimum Qualifications:
Associate degree from an accredited institution or a combination of college coursework and work experience
Two (2) years of successful customer service related office experience
Proven record of providing excellent customer service
High attention to detail
Ability to communicate effectively and efficiently
Ability to multitask in an ever-changing and fast-paced environment
Proficient with computer use including but not limited to office productivity software (MS Office Suite, Adobe Acrobat, etc.), email communication and data entry
Clean driving record
Desired Qualifications:
Bachelor's degree from an accredited institution
Working knowledge of Taleo, Colleague, and/or HRIS systems
Direct experience working in human resources
Experience working in higher education
To Apply:
Application, complete with 3 references
CV or Résumé
Cover letter
Note to Candidates:
Employment is contingent upon a successful background check
This is a part-time, non-benefited position