Broadband Internet Installer
Mountain West Technologies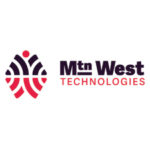 Job Description:
Our rapidly growing business is looking for an accomplished, up-beat and friendly individual to join our team as a Field Technician / Wireless Internet Installer, installing wireless broadband equipment for residential and business customers in Casper Wyoming. The candidate will be trained in product knowledge that can be critical for offering accurate assistance to customers. We need an enthusiastic individual who can work independently and provide high-level service to residential and business wireless customers.
Essential Job Duties and Responsibilities:
Represent Mountain West Technologies in a professional manner, emphasizing excellent customer service performing wireless internet installations, repairs, removals, etc.
Must be comfortable with heights and ladder work
Must be able to physically lift up to 50 pounds
Excellent communication skills, both verbal and written, is necessary
Possess integrity and a dedication to results
Maintain professional behavior and proper communication with internal and external contacts, including company and branch employees, managers, and outside vendors
Interact with customers over the phone and in-person
Must have a valid driver license and be insurable to drive a company vehicle
Must be willing to travel within the region 50% of the time
Other duties as assigned
Job Type:
Full-time
Pay:
$15.00 per hour
To Apply:
Email jobs@mwtcorp.net or apply on Facebook or Indeed.