Development Director
Casper Housing Authority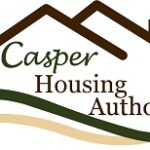 The Director of Development is responsible for planning, organizing, and directing all of Casper Housing Authority and Casper Housing Authority CARES's fundraising including, the major gifts program, annual fund, planned giving, special events and any other campaigns as identified. The Director of Development also works on the public relations and marketing of the organizations. The Director of Development will be responsible for research and development of federal, state, local and foundation grants for both organizations. The Director works closely with The Executive Director and the Director of CARES in all development and fund raising endeavors.
QUALIFICATIONS:
Must embrace the mission of the organizations
Strong interpersonal and writing skills.
Have knowledge and experience in fund raising techniques, particularly major gift fundraising and grant writing skills.
Possess the skills to work with and motivate staff and other volunteers.
Be a "self-starter" and goal driven to initiate donor visits and fundraising calls.
Be organized and exhibit "follow through" on tasks and goals.
Display a positive attitude, show concern for people and community, demonstrate presence, self-confidence, common sense and good listening ability.
A bachelor's degree preferred.
5 years minimum experience in professional fundraising and grant writing.