Executive Assistant, Student Services
Casper College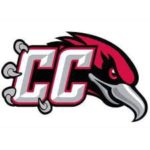 Summary:
The position of Executive Assistant, Student Services, under limited supervision, provides secretarial, administrative, and accounting support for executive level administrators and assists staff, faculty, and the public from the office of the Vice President of Student Services (functional areas include admissions, athletics, campus security, career, services, early childhood learning center, enrollment services, records, registration, student success center, student health services, student life, and wellness center).
Public contact is extensive and involves College and Wyoming Community College Commission staff, faculty, students, vendors, other educational institutions, business and community representatives, regulatory agencies, and governmental agencies for the purpose of exchanging policy and procedural information. A high degree of sound and informed judgment and creativity is required to resolve many minor and occasional major problems that arise, by selecting from among alternative procedures that are available. Consequences of errors in judgment could be costly in public relations, staff and employee time.
Essential Duties:
Provide exceptional customer service
Compile, analyze & interpret data using Microsoft office software (Word, Publisher, Excel, Access) and Colleague system
General office duties including maintaining files and records, process mail, compose and/or transcribe correspondence and operate office equipment
Schedule meetings and make travel arrangements
Create requisitions for department expenditures and travel expenses; purchase card reconciliation for various departments
Order and maintain supplies
Preparation of recurring and specialized reports
Support the conduct process and Title IX maintaining confientiality
Provide administrative assistant support to the Vice President, Student Services
Assist V P with administrative aspects of annual preparation of the Casper College budget
Work with students on absences – dissemination of information to faculty
Assist enrollment services during registration days and with graduation rehearsal
Compile Deans' honor roll
Send our unsatisfactory reports to students at midterm
Attend division meetings to take notes
Ensure that all travel releases are received promptly and are complete
Work Environment:
Typical work environment is an office setting requiring normal safety precautions. Work is usually performed during the normal work day, however, occasional early morning, late evening and weekend work may be required. Short periods of time will be spent outdoors travelling between campus buildings in various weather conditions.
Physical Demands:
The employee must be able to sit and stand for long periods of time, speak, hear, use hands and fingers to handle materials and use computers, feel, and reach with hands and arms. Occasional lifting of up to 10 pounds may be required. Less frequent lifting of up to 25 pounds may be required (office supplies, paper boxes, etc…). Local/regional travel, usually by car may be required and employee may be required to drive.
Minimum Qualifications:
Associate Degree or equivalent college coursework
Minimum five years of related experience
Perform basic and routine mathematical calculations (addition, subtraction, multiplication and division)
Create, compose, and edit basic, routine, and complex written materials.
Maintain calendars and schedule appointments
Develop and maintain basic, routine, and advanced record keeping systems and procedures
Advanced skills with relevant software and computer programs with proficiency in Microsoft Office (Excel, Word, PowerPoint, Access)
Perform research on various topics and synthesize and incorporate results within reports
Organize resources and establish priorities
Perform moderate accounting procedures
Prepare and print basic and routine correspondence and mailing lists
Coordinate and organize meetings and special events
Strong interpersonal skills and verbal and written communication skills
Professional, organized, accurate, and detail oriented
Work under deadlines and on multiple tasks or projects simultaneously
Wyoming Driver License with clean driving record
Other duties as assigned
Knowledge of:
Advanced computer programs and software in use in the department
Advanced records maintenance
Excellent people skills
Finance, accounting, budgeting, and cost control procedures
Supplies, equipment, and/or services ordering and inventory control
Organizational structure, workflow, and operating procedures
Project management principles, practices, techniques, and procedures
Human Resources concepts, practices, policies, and procedures
Casper College policies and procedures
FERPA rules and regulations
Experience in an environment utilizing an integrated administrative computing system
Ability to:
Maintain strict confidentiality
Communicate effectively both orally and in writing with a wide range of individuals and constituencies
Analyze and solve problems using creativity, good judgment, and initiative
Interpret college policies and procedures
Work as a team member and foster a cooperative work environment
Ability to anticipate others' needs
To Apply:
Application, complete with 3 references
CV or Résumé
Cover letter
Copies of transcripts (official transcripts required upon employment)
Note to Candidates:
Employment is contingent upon a successful background check.
This is a part-time, non-benefited position