Fiberoptic Construction
Mountain West Technologies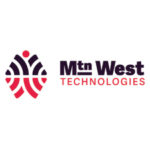 Job Description:
We are seeking skilled and motivated people to join our fiberoptic construction crew. We do everything from constructing new communication towers to running fiber-optic cable in the ground by means of trenching or directional drilling. Willing to train the right individual.
Responsibilities:
Heavy equipment operation
Directional boring
Trenching
Fiber splicing
Tower building
Essential Duties:
Assist in the loading/unloading of equipment and supplies needed for daily work assignments, setting-up of worksite traffic and safety controls and properly securing work area.
Use Vacuum excavator to expose located utilities, access underground vaults and pedestals, and complete trenches.
Operate mini-excavator, Skid Steer, backhoe and trenchers as nescesary.
Place conduit and/or cables in trenches.
Tower site construction includes excavating holes, pouring tower footings, place guidewire anchors and build fencing around sites.
Possession of a valid drivers license or capable and eligible to acquire a drivers license.
Free – Company provided High Speed Internet, if available.
Job Type:
Full-time
Pay:
$18.00 per hour
To Apply:
Email jobs@mwtcorp.net or apply on Facebook or Indeed.