Security Officer
Casper College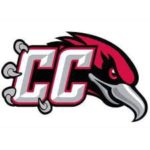 Summary:
The position of Security Officer provides a variety of community services, observes and reports violations of law, and maintains and/or enforces campus rules or regulations for students, employees, and guests.
Responsibilities:
The Security Officer continuously patrols the college campus and is available to respond to requests for assistance, among other areas of responsibility. These responsibilities include patrolling campus, answering calls, responding accordingly, and providing services to individuals on campus. Other areas of responsibility include providing a variety of community services to employees, students, and guests; observes and reports violations of law; maintains and/or enforces campus rules, and regulations.
Essential Duties:
Patrols college property and buildings in a vehicle and on foot
Performs initial response to emergencies and complaints, and initial investigations of incidents
Checks and maintains security of property and buildings and safety of individuals on campus
Responds to calls for assistance or information; provides community services such as access assistance, vehicle restart, etc.
Responsible for activating College Alert System in an emergency and serving as Incident Commander until the arrival of College Administrators or first responders
Enforces and maintains campus rules and regulations, reports violations
Interacts professionally with campus community and visitors, in person and on the phone; provides information about events or refers to appropriate personnel
Writes detailed and concise reports on various situations or rule infractions; maintains daily logs
Assists, reports to, and coordinates with law enforcement or other public safety entities
Uses and maintains approved department equipment including radios, vehicles, and computers, including all programs utilized for the position, including but not limited to; Colleague, Maxient, Exacqvision, SMS Enterprise, 25-Live, Rave alert system, and the Federal Signal alert system.
Performs a variety of other duties as assigned
Work Environment:
While performing the duties of this job, the employee regularly works in a climate control indoor environment and outdoors subject to various weather conditions. The employee regularly works near video display equipment and uses a vehicle. The employee frequently is exposed to moving mechanical parts. The employee frequently works in the evenings, nights, holidays, and weekends. The noise level in the work environment is usually minimal to moderate.
Physical Demands:
While performing the duties of this job, the employee is regularly required to walk and hear. The employee must regularly lift, carry, move, push or pull up to 25 pounds and occasionally lift, carry, move, push or pull up to 50 pounds. The employee frequently is required to stand; use hands to finger, handle, or feel; reach with hands and arms; and talk. The employee is occasionally required to sit; ascend and descend ladders and ramps, climb a minimum of three flights of stairs without difficulty; run or jog short distances for emergent calls; balance, stoop, kneel, crouch, or crawl; or smell. Specific vision abilities required by this job include close vision, distance vision, peripheral vision, depth perception and the ability to adjust focus.
Minimum Qualifications:
Must be age 21 or older; possess high school diploma or equivalent
Hold a valid Wyoming driver's license and good driving record
Demonstrated ability to engage critical thinking, exercise good judgment, and make independent decisions
Demonstrated success in effectively managing stressful situations, intervening in conflicts, and handling difficult and/or intoxicated individuals
Excellent communication skills and ability to write reports
Ability to work alone or with co-workers; willing to work a variety of shifts, including evenings, nights, weekends, holidays and college vacation periods; willingness to work shifts on short notice
Ability to operate a motor vehicle and work a two way radio
Ability to maintain confidentiality in all aspects of the job
Ability to manage multiple priorities and manage multiple tasks with frequent interruption
Willingness to participate in continuing education programs and in-service training
Desired Qualifications:
Associate degree
Incident command training, experience within the public safety field and other relevant training
Prior law enforcement or security experience
Certificates and Licenses:
CPR/AED, First-Aid Certifications or obtain within 3 months of hire
Stop the Bleed Certification within 3 months of hire
Blood borne pathogens certification within 3 months of hire
To Apply:
Completed online Casper College application
Resume
Cover Letter
Copies of unofficial transcripts recommended at time of application but required prior to on-campus interview
Note:
Employment is contingent upon a successful background check and ability to pass a physical assessment
Official transcripts required upon hire.
This is a full-time, benefited position. Get more on Casper College's benefits here.