Senior Tax Accountant
True Oil LLC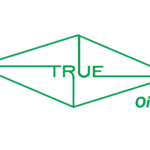 This is a full time position that is responsible for assisting with the timely and accurate filing of federal, state and local tax returns for the various True companies and individuals to comply with the requirements of the various taxing authorities.  This position deals with complex tax issues for a family business that operates across a diverse range of industries, including oil and gas, ranching, trucking and banking; and handles sensitive data while maintaining confidentiality of sensitive information at all times. To perform this job successfully, an individual must be able to perform each essential duty satisfactorily with or without reasonable accommodation.
This position is responsible for:
Preparing federal, state and local income tax returns for various True companies and individual owners, including partnerships, LLC's, C-corporations, S-corporations, trusts, estates and private foundations using computer software programs.
Reviewing tax returns prepared by other tax staff members; reading and interpreting relevant guidance or instructions for such returns.
Maintaining backup tax calendar to keep track of all filing requirements such as tax returns, estimated tax payments and required elections and ensures all requirements are met timely.
Preparing correspondence with IRS and various state tax commissions concerning filing issues or tax notices.
Gathering and preparing documents for IRS audits and state tax audits, as assigned.
Working with Accounting and Treasury Department personnel to get information for estimated tax payments, cash flow projections and income tax returns due at various times throughout the year.
For company tax returns, reviewing books prepared by Accounting Department and working with them to get information for tax returns for federal and state filings.
Preparing adjusting journal entries, if necessary, to give to the accounting department personnel.
For individual tax returns, contacting family members to obtain their personal income and gift tax information and working with Treasury Department personnel to obtain individuals books and records.
Preparing and adjusting journal entries for the Treasury Department personnel to post to the individuals books.
Preparing tax returns and estimated payments during the year.
Assisting with processing of tax returns and estimated payments as assigned.
Researching complex technical tax issues, compliance issues or concerns from accounting staff and new tax law changes that may affect our companies.
Keeping current on tax law changes by reading daily tax updates and professional publications, and attending required continuing education classes to keep CPA license current.
Leading the mentoring and development training efforts for our Tax Accountants.
Minimum requirements include:
Bachelor's degree or higher in accounting.
Eight (8) years of tax accounting experience.
Certified Public Accountant (CPA) License.
Extensive experience preparing complex tax returns.
Strong knowledge of tax compliance concepts as well as tax and accounting principles and procedures.
Ability to work with minimal supervision; self-motivated, professional demeanor, dependable and punctual.
Communicate clearly and concisely, both orally and in writing.
Proficiency with Microsoft Excel, Word and Outlook; knowledge of Pro Systems Tax Software is helpful.
Ability to use calculators, printers, copiers, and fax machines.
English language fluency, verbal and written.
Acceptable results of a pre-employment background check, credit check and drug/alcohol test.
This is a full time position with a competitive wage, 100% funded profit sharing plan, vacation, life insurance, identity theft protection benefit, family health plan, tuition reimbursement, 401(k) employer match and incentives.
To apply, please visit – www.truecos.com then select, Careers
True Oil LLC is an Affirmative Action/Equal Employment Opportunity Employer.