Maxine Mae Henley,87, passed away June 23, 2017 at Central Wyoming Hospice. Maxine was born to Joe and Margaret Stoneking on June 3, 1930 in Chariton, lowa. In 1950 she married Jesse Henley and together they had three children, Margaret, Jesse "JR." and James. She loved playing Bingo and spending time with her kids and grandchildren.
She is survived by her daughter, Margaret and her husband, Roy Zimmerschied; son, Jesse and his wife, Sharon Henley, and son, James and his wife, Chrystal Henley; his grandchildren, Christina and Jack Warren, Arlene Zimmerschied ,Jesse Henley, Lauren Henley and Joe Bright and Marriah Stewart , Jordan Stewart; great-grandchildren, Elizabeth and Alexander Warren, Cigi and Orion Zimmerschied. Her other survivors include, Bonnie Saylor, Patty and Dawn Reeves Terry and his wife, Addeline Reeves, Helen Stoneking.
Services will be held at Christian Church Of Casper .8188 Zero
Road at 3:00 p.m. Thursday, June 29
Gene Edleman was born in Willow Lake, South Dakota June 18, 1929.  He and his family moved to Casper, where he was united in marriage with Henrietta Matthees, March 15, 1955. Gene was a hardworking man, working for Buckingham United and Salt Creek Freightways.
He enjoyed family, gardening, and fishing in Alaska.
Gene is survived in death by his children; Nancy (Les), David (Connie), Larry and Kathy (Dale), grandchildren; Aaron Johnston, Josh Johnston, Amber Taylor and Andria Helm, and many great grandchildren.
He was preceded in death by his parents, wife Henrietta and sister Lola Farrer.
Due to his proud military service in the Army in Okinawa, Japan, Gene will be laid to rest with Military Honors.
Patricia "Pat" Ann Lockwood, the daughter of Newton and Lelah (Hurt) Morse was born on September 21, 1927, in Edgemont, SD. At an early age her family moved to Midwest, Wyoming where she attended school. She met Ed Lockwood, an Army Air Corps soldier who was stationed in Casper. They were wed on March 27, 1945 at the Midwest Community Church. Pat moved to New York while her husband was serving his country. While in New York, Pat gave birth to their son, Ed. The family moved to Midwest, WY in 1948. Shortly thereafter, their daughter, Linda Ann, was born in Casper, WY. A few years later the family moved back to New York for a few years, then returned to Midwest. They also spent a few years in Powell, WY. While in Powell, Pat worked at the Montgomery Ward store.
In 1962 Pat and Ed moved to Bowbells, ND where Pat worked at the bowling alley and helped with youth activities for her children. After her two children finished school, they moved to Lignite, ND. In 1973 they moved to Longmont, CO. After her husband retired they traveled to Tucson, AZ for the winter months. In 1989 they moved to Rawlings, WY and then in 1998 they moved to Casper, WY.
Pat loved to be outdoors and enjoyed fishing and camping.  She loved the mountains, fishing in streams and lakes for trout. Her favorite pastime was being with the grandsons and cheering them on.  She had hobbies that ranged from sewing, bowling and knitting to crafts which passed away the time.
Pat leaves family members, son Ed (Terri) Lockwood, Bismarck, ND; son-in-law Art (Danae) Genzler, Casper, WY; grandsons Shane Lockwood, Williston, ND, Dan (Caroline) Genzler, Casper, WY, Tom (Tonja) Genzler, Williston, ND, Mike (Sarah) Genzler, Casper, WY, and five great grandchildren, Justin (Laura) Gilge, Bemidji, MN, Heather and Chase Genzler, Casper, WY, Dylan and Hayden Genzler, Williston, ND, and one great-great granddaughter, Dawsyn Gilge, Bemidji, MN.   She also leaves numerous nieces, nephews and a special friend, Dave Bounds, Casper, WY.
She is preceded in death by her parents Newton and Lelah, husband Ed, daughter Linda, and brother Harry.
A family graveside service was held on Saturday, June 24 at 11:00 am with burial at Memorial Gardens Cemetery.
Albert R. Ramirez, 70 of Evansville passed away surrounded by loved ones in his home, June 20, 2017. Albert was born November 15, 1946 in Scottsbluff, Nebraska to Dionisio and Carmen Ramirez. On October 15, 1967 he married Darlene Carabajal in Torrington, Wyoming. Right after he was drafted to the Army where he was for 2 years and 13 of those months in Vietnam. In December of 1967 they had their first son, Albert Jr. In July of 1983 they had their daughter, Arlene. In August of 1968 they moved to Casper, Wyoming. After the Army Albert worked for Wyoming Block as a truck driver till the late 70's, than worked for Casper Concrete, later named changed to JTL until his retirement in 2002.
Albert loved to visit with people always telling jokes. He was very hardworking and provider for his family. The happiest time for him was becoming a grandpa, always making sure the grandkids had snacks.
He is survived by his son, Albert Ramirez of Denver, Colorado; daughter, Arlene Ramirez and grandchildren Izabella and Cruz Ramirez of Evansville; brother, Julian (Martha) of Evansville; brother, Pete of  Arizona; brother Jessie of Kansas; sisters Jenny, Betty and Lucy of Nebraska and sister, Dolores of Kansas and numerous nieces and nephews.
Albert was preceded in death by his father, Dionisio; mother, Carmen; wife, Darlene; brothers, Ray, Manuel and Silver and one sister Tony.
Rosary will be Friday, June 30, 2017 at 7:00 P.M. at Bustard's Funeral Home; Services will be Saturday, July 1, 2017 at 10:00 A.M. at St. Patrick's Catholic Church. Burial will follow at Highland Cemetery.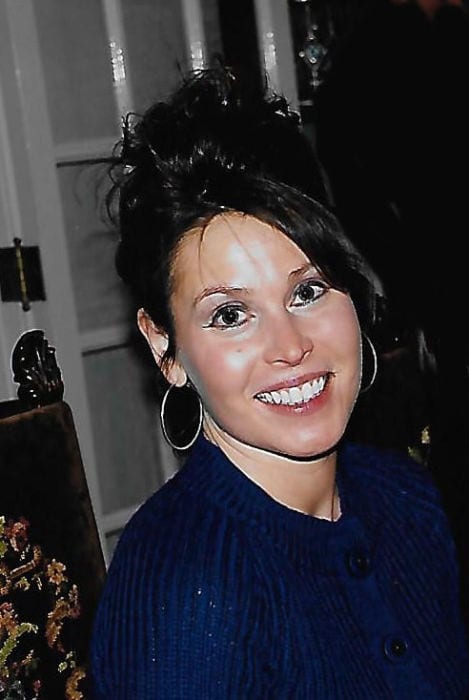 Tracey L. Ross: A light went out in our world June 20, 2017 when Tracey L. Ross left our world with the Angels to be with her Lord. Tracey was born April 26, 1970 to Gary Wyatt and Mary Burgess Wyatt in Casper, Wyoming where she lived most of her life.  After her marriage to Scott Ross, she moved to Laramie where her son Alex was born. Alex was who she lived for. Her love for him was unending and her playful spirit was more than endearing to witness. Later, as a single mom she returned to school at Casper College and received her associate's degree in counseling the same month her son Alex graduated from high school. Tracey would have loved a career in addiction counseling. The time spent on her education and hands on work in preparation for her degree were some of her happiest years where she really shined.
Tracey was diagnosed with breast cancer in 2003.That is when her new education began in medical research, protocols, new treatments. Having been introduced to the Lord at an early age by her Grandmother Wyatt, her strong faith in the Lord was a force behind her that most people could only stand back and watch in amazement. It gave her the strength and courage to endure the many surgeries and treatments throughout her fourteen years with cancer.
While her life direction and aspirations were changed, her free spirit, light hearted giving way, kindness and iron will were not. Tracey was our hero. Her sparkling eyes that lit up her beautiful smile made anywhere she was more inviting.  We will see that smile and hear her adorable laughter always. To the very end and in excruciating pain, she remained willful, thankful, and funny. We laughed with her and cried with her, and she made us accountable like every good counselor does.
Tracey is survived by her son, Alex Ross; her mother, Mary Nicolaysen (Jon); her father Gary Wyatt (Donna); her aunt, Kathy Bowers (David); uncle, Michael McCoy (Sondra); her aunt, Dr. Karen Wyatt (Larry George); her cousins, Joel Bowers (Kelli); Dr. Owen Bowers (Jenn); Jeff McCoy (Stephany); Aaron George; Emily George; and her extended family Kirsten Nicolaysen (Tim Parker), Peter Nicolaysen (Pam Brondos), Kem Nicolaysen (Michelle), and nieces, nephews and second cousins.
Tracey was preceded in death by her grandfather, Clint Wyatt; grandmothers, Margaret Wyatt and Marie Burgess; and uncle, Jerry McCoy.
Tracey's life will be celebrated at the Restoration Church 411 South Walsh Drive on Thursday June 29th, 2017 at 2:00PM.
In honor of the nurses and certified nursing assistants who cared for Tracey, in lieu of flowers, donations to Central Wyoming Hospice will be appreciated by the family.
Francis Timothy Wolfe, 57, passed away on June 20, 2017 at the Wyoming Medical Center in Casper, Wyoming. A memorial service is planned at 2:00 P.M. on Tuesday, June 27, 2017 at Bustard's Funeral Home in Casper.