Steven Leroy Propes, age 49, of Casper, passed away surrounded by his family and friends on June 25, 2017 at Central Wyoming Hospice. Steve was born May 9, 1968 in Sullivan County Indiana to Ray and Judith Propes. Steve's father, Ray moved the family to Wyoming when Steve was a baby. Steve grew up in typical Wyoming style with a love for hunting, fishing and outdoorsmanship. He graduated from Kelly Walsh High School in 1986, where he was active in the wrestling and boxing programs. From there he married his high school sweet heart Rhonda, and he had his first three children Chris, Cherise and Kelan. It wasn't until later in life when he met Suzy and expanded his legacy with two more children Tyler and Evan. He had a love and passion for coaching kids in wrestling and football. He also had a love for walleye fishing and attempting to hunt elk. Steven loved music and making up his own lyrics to the songs(not always PG rated). Steve lived a happy life surrounded by his loved ones and will be greatly missed.
Steve was preceded in death by his mother Judith Propes, his brother Tony Propes and his nephew Ethan DeSchneau.
He is survived by his father, Ray Propes Sr., spouse Suzy Fraser, sons, Christopher, Kelan, Tyler, Evan Propes, daughter, Cherise Propes, siblings, Ray "Butch" Propes, Jr., Laura Bohnet, Diana DeSchneau, Gordon Propes, Ruth Ann Casey, grandchildren Colton Shippen, Joslynn Propes, Chloe Propes, Haiden Propes, Deacon Slensker, along with numerous nieces, nephews, cousins and friends.
A Memorial Service will be held on Thursday, June 29 at 3:00 p.m. at Highland Park Community Church, 5725 Highland Dr, Casper, WY 82609. A Celebration of Life will be held on Saturday, July 1st, at Suzy and Steve's home. 1150 N. Strand Rd Evansville WY, starting at 5pm. We would appreciate everyone to bring a cover dish or drinks.
In lieu of flowers, the family requests donations be made to Wyoming Amateur Wrestling Association Kid's Division at Hilltop National Bank or to the Casper Junior Football League in Steven's memory.
Richard "Dick" Davis Vassar, 81, passed away on June 25, 2017 in Casper, Wyoming. Richard was born on November 9, 1935 in Clarksburg, West Virginia.
On May 13, 1960 he married Beverly.  He was a member of St. Anthony's Catholic Church, Meals on Wheels, and the NRA. By profession he was a petroleum Engineer.
He enjoyed fishing, hunting, camping, reading and western movies.
Richard is survived by one sister, three children, and 8 grandchildren.
A memorial mass will be held at 10:00 A.M. on Tuesday, June 27, 2017 at St. Anthony's Catholic Church with Fr. Lucas officiating.
Memorial donations may be made in Richard's name to Meals on Wheels of Casper and the Zambia Fund c/o Our Lady of the Mountain, P.O. Box 992, Jackson, Wyoming, 83001.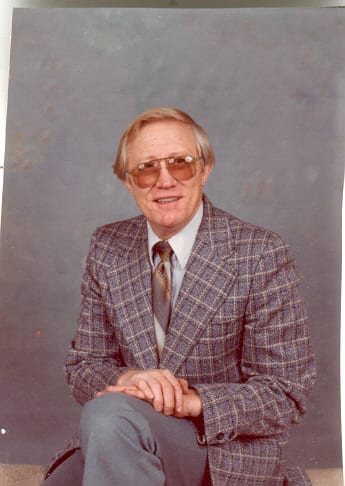 On the afternoon of June 23, 2017, Charles W. Lindbloom passed away from this earth to join his family in Heaven. He was the youngest of 5 children born to Richard J. Lindbloom & Mary Marie Lindbloom on a farm outside Evans, Colorado. During his school years the family moved to Greeley, CO.; where he helped his mother run a boarding house for college students. He always had a strong work ethic and taught high school in the 50's & 60's. He later worked for the State of Wyoming until retirement. However, he could not sit around so he kept numerous part time jobs until his death. He was a WWII Navy Veteran having served on the USS Purdy.
He was preceded in death by his first wife, Leona; his sons, Michael and Mark; a daughter, Janet;  stepdaughter, Rhonda Moon;  his second wife, Max; both parents and all of his siblings who had proudly served our country during WWII.
He is survived by  son, Steven (Kate) Lindbloom of Casper and a daughter, Sharon (Clyde) McCaslin of Willard, UT.; stepdaugher, Susan Moon Snyder; stepson, Keith Moon;  grandchildren, Kristy Liebel (Lambert); Stefanie Macy (Chris Riley); Stevie Lindbloom ( Lisa) and Thomas McCaslin along with many great grandchildren.
He will always be remembered as a great and loving man.
A memorial service will be held at 10:00 A.M. on Thursday, June 29, 2017 at the Oregon Trail State Veterans Cemetery in Evansville with Pastor Dale Fitzsimmons officiating.
In lieu of flowers the family request donations be made to one of his favorite charities: Gideons International, American Cancer Society, ALS Association or a Veterans group.