David Taylor Yurkiewicz, 17, born December 28, 1999, passed away unexpectedly at his home in Casper on July 17, 2017.
David was a wonderful kid with a funny sense of humor and a very bright future. His smile and humor were contagious. David loved wrestling and was a big part of the Kelly Walsh Wrestling Team. He loved working on cars, bikes, watching movies, working out, gardening with his mother, listening to music, hanging out with his brother, guns and fishing with family.
He is survived by his mother Amy Yurkiewicz, brother, Paul Yurkiewicz, Seth Bentley, his dog Jack, his girlfriend Olivia Keating as well as several Aunts, Uncles, cousins, and grandparents.
David is preceded in death by his Grandparents Lee and Shirley Moore.
He will also be very missed by many loving teammates, coaches, classmates, family and friends.  David was an organ donor and will be saving several other lives through this process.
A celebration of life will be held at The Lyric at 1 PM on Tuesday, July 25, 2017 with a reception to follow at The Lyric.
In lieu of flowers the family requests donations to be made to the Kelly Walsh Wrestling team in his name.
On Tuesday, July 18, 2017 Charlotte Jean Boner wife, mother, grandmother and sister passed away peacefully at the age of 84.
Charlotte will be forever remembered by her husband of 60 years, Herman, and their two children Debbie (Mike) Young, Scott (Amy) Boner and her four grandchildren who adored her, Kyle (Olivia), Bryce, Bradford and Brooke.
Charlotte was born in Miller, South Dakota August 12, 1932 to Bill and Mamie Labor.  Her family later moved to Rapid City, South Dakota where she attended elementary school and graduated from Rapid City Central High School in 1950.  Charlotte attended South Dakota State University and Black Hills State University where she earned her degree in elementary education.  After marrying Herman on June 2, 1957 the couple made their permanent home in Casper, Wyoming.   Charlotte began her career teaching third grade but soon left to become the co-owner and operator of Tic-Tac-Toe Pre-School for seven years.  Later, she returned to public education and taught Kindergarten at North Casper and Mills Elementary schools until her retirement in 1994.
Charlotte was an active member of many organizations. She belonged to the United Methodist Church, PEO Chapter AT, ADK Teachers Sorority, Red Hat Society and Gourmet Dinner Club. She also loved to play bridge with her many friends in multiple bridge groups.  Her family owned a cabin at Lake Alcova for 37 years and most summer weekends she could be found there entertaining and helping to create joyous, lifelong memories.  Herman and Charlotte also spent many winters in Mesa, Arizona after retirement with old and new friends and family.
Charlotte's contagious laughter, jokes and sincere love for life were relished by all. Her greatest joy was spending time with cherished family and friends, sharing a meal, a laugh or a fond memory and her special light, love and exuberance for life was felt by everyone she encountered.
Charlotte is survived by Lois (Dee) Watson, Brookings, South Dakota; Donna Trentz, Deadwood, South Dakota; and Bob (Diane) Labor, Rapid City, South Dakota. She is also survived by numerous nieces and nephews
She was preceded in death by her parents, Bill & Mamie Labor, her brother Bill and brother-in-law Chuck Trentz.
Memorial services for Charlotte will be held at 1:00 PM on Tuesday July 25th at First United Methodist Church in Casper. A reception will immediately follow at Casper Country Club. A private family service will take place at the Oregon Trail State Veterans Cemetery.
In lieu of flowers, memorial contributions may be made to First United Methodist Church, 302 E. 2nd Street Casper, WY 82601 or Wyoming Food For Thought Project, 900 Saint John Street, Casper, WY 82601.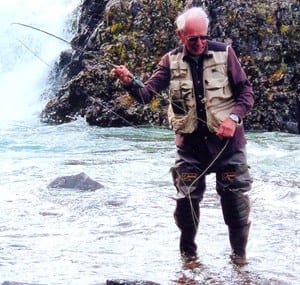 Rual Wesley Smith Jr. left our earthly company on July 19th, 2017. "Smitty" to all those who knew and loved him, was born to Rual W. Smith Sr. and Marie Everly on January 28, 1920 in Minco, Oklahoma. He was raised in Oklahoma and McPherson, Kansas. He graduated from McPherson High School in 1938.
In 1938 he enlisted in the U.S. Army's 2nd Cavalry Regiment, at Camp Riley, Kansas. For the next 7 ½ years he served honorably defending freedom and fighting across North Africa, Sicily, and into Italy.
On February 4th, 1945, he married Rina Anna Minelli from Vergato, Italy. Rual and Rina had three daughters, Janet Marie (1945), Anna Cesira (1947), and Evelyn May (1949). After the war, Smitty, Rina and Janet returned to a farm outside Fayette, Missouri. He pursued a job with Boeing Aircraft in Wichita, Kansas, and eventually became employed by the U.S. Postal Service from which he retired in 1972. He and his family moved to Casper, Wyoming in 1960. During select summers, he was fortunate to transfer his postal position to Mammoth Springs outside Yellowstone National Park.
Smitty's great passions were his family, fishing, and the outdoors. He established a family cabin at Dull Knife reservoir in the Big Horns Mountains and spent many days fishing with family in the area. He loved to fish Bates creek and bring home some Brookies for Rina to cook. After retiring from the Postal Service he was the proprietor of Rual's Sporting Goods and Worm Ranch. He ran the worm ranch until 1972, when he fully retired and found more time for fishing and family. He traveled to Alaska and Canada to fish during his retirement. In 2000 , at the age of 80 and again in 2011 at the age of 91, he and his family made the trek up to Willow Lake to catch his favorite fish, Grayling! Anyone that has been to Willow Lake in the Bighorns know that it is not an easy spot to fish! You could always find a jar of salmon eggs in his fridge!
He is survived by Janet Distad (Eric) of Casper, Wyoming, Anna Huffman (George) of New Castle, Pennsylvania and Evelyn Alvarado (Dave) of Larkspur, Colorado, 11 grandchildren, 24 great-grandchildren, and 7 great-great grandchildren, all of whom he taught to fish. Smitty was preceded in death by his lovely Italian bride Rina, who departed in 2004.
A Funeral Ceremony for Rual will be held at 12:00 pm, Monday, July 24, 2017 at Oregon Trail State Veterans Cemetery with Military Honors. A Reception will follow at Meadow Wind Assisted Living at 1:00 p.m.