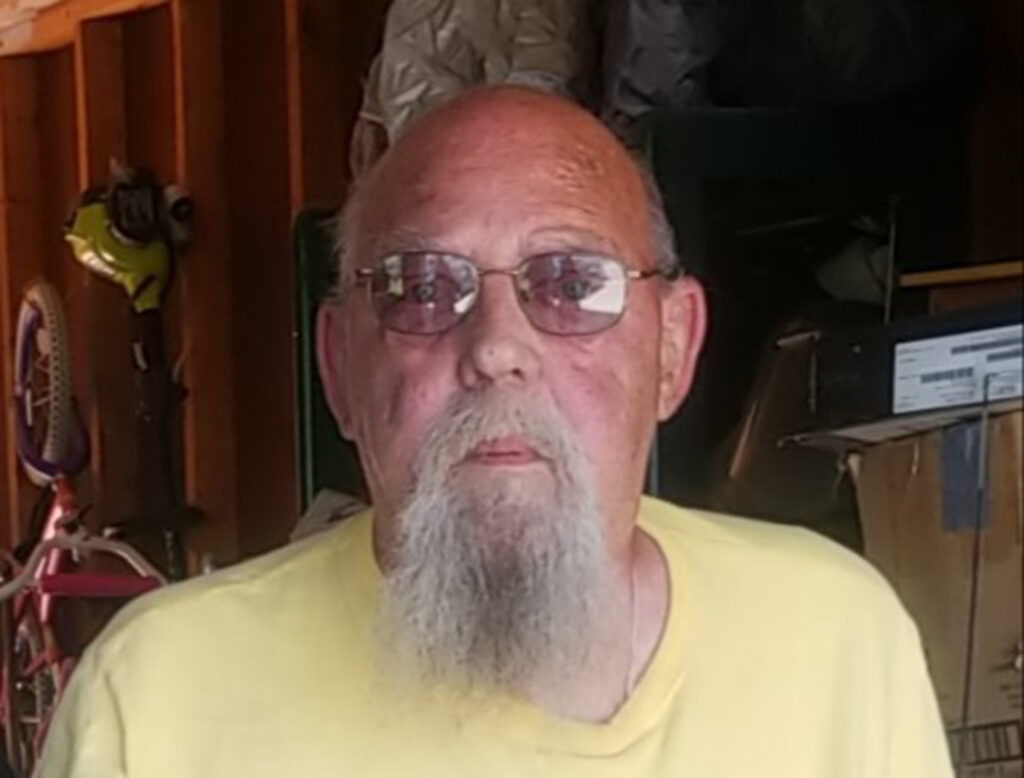 CASPER, Wyo. –
On Feb 5, 2020 Kenneth C. Venegoni passed away in Casper, while surrounded by family. He was born in St. Louis, Mo. On Aug 13, 1947 to Dominic Venegoni & Pauline Venegoni (Colombo).
Kenneth grew up & attended school in St. Louis before joining the United States Marine Corps in 1965. He served in Vietnam during the Vietnam War & was honorably discharged in 1969. Kenneth moved to Wyoming in the 70's where he met & married his wife of more than 30 years, Deborah Venegoni (Steele). They lived the remainder of their lives in Casper, except for a couple adventurous years in Yuma, Az.
Article continues below...
Kenneth drove a heavy truck & operated equipment for Halliburton until his retirement. He frequently returned to St. Louis to visit family & life-long friends. He was passionate about Harley Davidson motorcycles, he rode them for nearly his entire life & attended the Sturgis Bike Rally with friends many times. He hunted, fished, & camped out in Wyoming & liked to travel with his Wife & Family. He loved spending time with, & was very proud of his children, grandchildren, great granddaughter, and family in general.
He was preceded in death by his Mother, Father, & his Wife. Kenneth is survived by his 2 Sons Kelly & Anthony of Casper, Sister Sandra & Brother David of St. Louis, Grandchildren, Great Granddaughter, Nieces & Nephews & other extended family.
The family is grateful to Frontier Hospice & staff for their attention & support for Kenneth & his family. In lieu of flowers, the family asks that donations to Frontier Hospice be considered.
Services are entrusted to the care of Bustard & Jacoby, Funerals, Cremations, Monuments and Receptions, 600 CY Avenue, Casper, WY 82601.
Services are scheduled for 11 a.m. on Saturday, Feb. 22.
---
Michael Crosby Johnson: January 6, 1947 ~ February 8, 2020
Mike was born and raised in the Big Horn Basin in northern Wyoming in 1947.  He graduated from the University of Wyoming in 1971 with a degree in Geography.
College days earned him the nickname of Wowzer (thanks to his brother Edd) which endures to this day among old friends and family. Escapades during that time are best left unsaid! In 1968 he was accepted into the Peace Corps for the tuberculosis program in Malaysia, completing the training in Hawaii and learning the language only to be left home because of a bleeding ulcer. 
In 1973 he married Anne Butler of Torrington with daughter Amanda being born in 1980 and son Lucas in 1983. Over the years, he worked for Pacific Power and Light Dave Johnston power plant in Glenrock and the Jim Bridger power plant in Rock Springs, later working in the district office. 
In 1977 the couple moved to Cheyenne where he worked for the State of Wyoming as the Chief of Industrial Development.  In 1980 with Amanda on the way, he started a real estate appraisal business with Anne and her father, John Butler, and later added mapping software sales and education.
Mike grew up training ponies, playing basketball, fishing, hunting elk and singing heartily at "Choir Practice" on the Black Butte.  Despite what Alex Nash and Ace Hetland say, he surely couldn't have caused that much mayhem on his way to graduation as the salutatorian of the 13 member Byron High School class of 1965. 
Summer jobs included being a lumberjack in Dubois, living with the family of his good friend Buck Butkovich and driving a belly dump on a road construction crew with Gilpatrick Construction out of Riverton.
His international travel began in 1970  with  a concert tour of Europe with the UW Collegiate Chorale where he met and wooed his future wife, Anne. They sang in the great cathedrals of Europe, danced on tables in German beer gardens, cavorted in tunnels from castles used during the War of Roses, and raced around Italy in little blue Opel Cadets.
They experienced eating beef tongue complete with taste buds, soup topped with raw eggs and Wimpie hamburgers topped with fried eggs. It was at the Trevi Fountain in Rome where he began courting his future wife Anne, culminating with a birthday kiss on the midnight train through the Swiss Alps on the way to Amsterdam. Who could resist that romancing?
His lifelong friendship with Pat Patton began in that choir and included numerous Happy Family Chinese dinners to announce the future arrival of their children. Needless to say, it's been many years since they wanted to share Chinese food! He also sang with the Wyoming State Choir and the Mexican National Symphony in Mexico City, surviving an earthquake that knocked them all off the risers during their rehearsal.
Music was a lifelong joy that he shared with his entire family. Many recall singing with him in the Casper Civic Chorale, Chorale Arts, and various church choirs as well as hearing his bass voice booming from the back row of church.
His pride swelled for his homeland of Wyoming, where his father and mother homesteaded, herding sheep in a sheep wagon during summers on Black Butte. His old cabin still stands and was home base for elk hunting for many years in the Big Horns. From his passion for mapping he knew every town and every turn on every road of his beloved Wyoming. It is certain he will be riding the ponies of his youth into the sunset of a Wyoming prairie on his way to the Great Divide.
His love of Wyoming was second only to the love of his family. His tenderness of heart – for his shy but bold Anne, his Mozart and hoops playing little Mandi and his skinned nose, QB sacking youngest son Luke – was known to cause him to wipe suspiciously leaky eyes on many occasions. When they grew up he added card playing with grandson Dante, calling granddaughter Marinda silly names, playing cars with grandson Milas, and cooing at baby Raegan to his favorite activities.
All who met Mike instantly felt like one of the family – warmed by his outsized friendly and generous spirit.  He never met a stranger, nor waited to be asked to help.  He was already there joining his good friend and neighbor Jerry Kelly, in shoveling walks, repairing fences or just generally doing for others more than ever could be expected. 
He spent a lifetime bringing laughter and joy to family and friends near and far with a joke, a story or a call to check in, just when it was needed.  All the way to the end, he perked up whenever his cell phone blasted the Star Wars theme, announcing an incoming call from his buddies. 
His "Old Fart Breakfast Club" with Mike Huston, Dave Korenke, Art Van Renselaer and Terry Gearhart at a fast food joint was an excursion he looked forward to each week. And, of course, the opportunity to beat Gary Hrnicek or, for that matter, anybody at cards was irresistible. His weekly dinners and monthly game nights with the McIntires, Babbs, and Mitiches gave him more chances at those favorite card games. He never "kept score" nor criticized the people he knew.
His favorite sayings included "You've got friends out there you haven't even met yet!" and "To have a friend, you have to be a friend." It was as if he only saw the best in all of us, and that is a blessing indeed. 
He bravely fought pancreatic cancer for six months, passing at home peacefully surrounded by his family after a rapid decline on February 8, 2020.
He was preceded in death by his parents, Milas and Rula Johnson of Byron.  He is survived by his loving wife, Anne, of Casper; his brother, Edd (Carla) Johnson, of Salt Lake City; his sister, Gail (Wayne) Jones, of Powell; his daughter Amanda of West Lafayette, Indiana, his son Lucas (Michelle) of Frederick, CO and four grandchildren – Dante, Marinda, Milas and Raegan.  "Keep your powder dry and watch your top knot, Wowzer."  We'll miss your laughter and your love.
Services are entrusted to the care of Bustard & Jacoby, Funerals, Cremations, Monuments and Receptions, 600 CY Avenue, Casper, WY 82601.
---
Leonard Eugene Zietz of Casper, Wyoming, died Monday evening, February 10, 2020 surrounded by his family at his beloved home. Born May 22, 1946, in Minot, North Dakota, he was the son of the late Donald and Harriet Zietz and he was the middle child of their five children.
As a child he traveled throughout the country with his family because his father worked in the oil field. He graduated Wilburton High School in 1964 in Oklahoma and then graduated Chadron State College in 1974 in Nebraska.
He joined the U.S. Navy in 1966 and was stationed in England. This is where he met Deirdre Hannigan his future wife. They married in 1969 and celebrated their 50-year anniversary in 2019.
After his service in the Navy he made his home in Casper Wyoming. He ultimately opened his own medical uniform store called MedForm located downtown Casper. He truly enjoyed the uniform store and everyone who shopped there quickly became a friend.
Leonard loved time with his family, golfing, gardening, and trying new recipes. He was also loyal fan of the Wyoming Cowboys football and basketball.
He is survived by his wife Deidre Zietz, his two daughters Heidi Long and Wendy Messinger, his grandchildren Chelsie Long, Chad Long, Leo DeLima, Nick Messinger, and Bradey Messinger. His surviving siblings are Dale Zietz, Linda Yoder and Carol Richards.
Leonard was a loving husband, father, and grandfather. He will be deeply missed.
The family is grateful to doctors and staff at Rocky Mountain Oncology, Wyoming Medical Center and Central Wyoming Hospice for their care and kindness.
Visitation will be 1-2 p.m. Friday, Feb. 21, at Bustard's Funeral Home. Service will also be at Bustard's on Friday, Feb. 21 starting at 2 p.m. A reception will be held at the Bustard Reception Center immediately following the service.
Memorial donations may be made to the American Cancer Society PO Box 555, 2321 West 20th Street, Washington, DC 55555.
Services are entrusted to the care of Bustard & Jacoby, Funerals, Cremations, Monuments and Receptions, 600 CY Avenue, Casper, WY 82601.
Services are scheduled for 1 p.m. on Friday, Feb. 21.
---
A celebration of life for Doug Morton, 67, will be held at 2pm, Thursday, February 20, 2020, at Highland Park Community Church in Casper. Doug passed unexpectedly on February 14, 2020. Doug was an organ donor and his life will carry on through many people.
When he passed, Doug's Bible was open to the book of Proverbs, which tells us that "those who plan what is good find love and faithfulness." Doug was a focused planner, and he found love and faithfulness with his family, church, profession, and the Casper community.
Doug was born November 27, 1952, the second son of George Vincent Morton Jr. and Natalie (Keene) Morton. He grew up in Teaneck, NJ, graduating from Teaneck High School, then Dickinson College with a degree in Geology.
After college, Doug began his life in the Rocky Mountain West. In 1997, he established an independent consulting, oil production and prospect generation company. Doug was well respected in the oil and gas industry. He was a member of the Wyoming Geological Association for over 40 years, and President of the American Association of Petroleum Geologists in 1996.
Doug came to Wyoming as a stranger and left as a friend.
Doug was loved by his friends and "Uncle Doug" to their children. He was a member of the Natrona County Library Board for 10 years and was one of the founders of the Natrona County Library Foundation. But his focus was on his spiritual life. He was a man of prayer, a choir member, and an usher at Highland Park Community Church.
He enjoyed hunting, fishing and backpacking in the mountains. He stayed close to his family across the country. His friends dubbed him "President of the Good Guys Club" – always generous with time, wisdom and favors.
Survivors include his brother George, sister-in-law Ana, nephews Tim and Joe, nieces Naomi and Natalie, and an abundance of cousins and friends.
Memorials may be made in his name to one of his favorite causes:
Samaritan's Purse – https://www.samaritanspurse.org/
PO Box 3000
Boone, NC 28607
Natrona County Public Library Foundation – https://www.natronacountylibrary.org/foundation/
307 E. 2nd St.
Casper, WY 82601